Who doesn't love GIFs? When communicating digitally with one another, GIFs serve as easily digestible — and frequently humorous — bits of visual content that accurately reflect our thoughts and emotions. The problem is that finding the ideal GIF by searching through Google Image Search (or the folder containing all of your faves on your desktop) can take a great deal of time and may not be worth the effort. But trust me when I say that the search for the perfect GIF does not have to be a time-consuming procedure…all you need to do is know where to go. But we're here to help— we have compiled a list of 13 incredible websites where you can swiftly locate the perfect GIF you're searching for. Ready, set, go!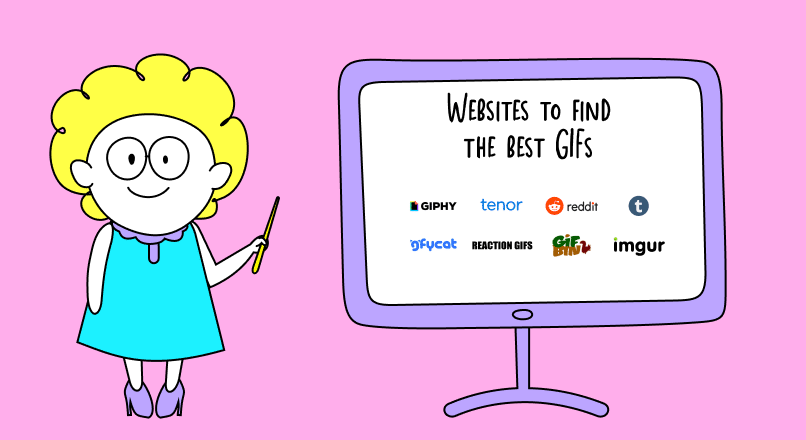 1. GIPHY
My absolute favorite. This is the first place I look whenever I need a new GIF. GIPHY was initially conceived as a search engine for GIFs and was established by Alex Chung and Jace Cooke. They have accomplished a tremendous amount of growth for GIPHY by forming partnerships with businesses, offering integrations, developing browser extensions, and doing a great deal more. (Be sure to check out GIPHY Labs so you don't miss any of their next expansion plans.) The most exciting part? The GIF archive is a breeze to navigate thanks to the following: Users have the option of looking for a certain term or phrase by using the search tool or browsing via other categories, such as Adjectives, Music, Nature, and Science.
2. Tenor
Whether you're on your computer or iPhone, Tenor is an excellent tool for slipping a relevant GIF into any discussion you're having. Having a selection of hilarious GIFs readily available is an excellent approach to provide your loved ones with a moment of rapid giggles. Tenor will immediately begin to show you a large number of GIFs to choose from as you simply put in how you are feeling on the keyboard of your mobile device. Ideal for bringing up in a conversation with your cousin Katy, who enjoys viewing old episodes of America's Funniest Home Videos.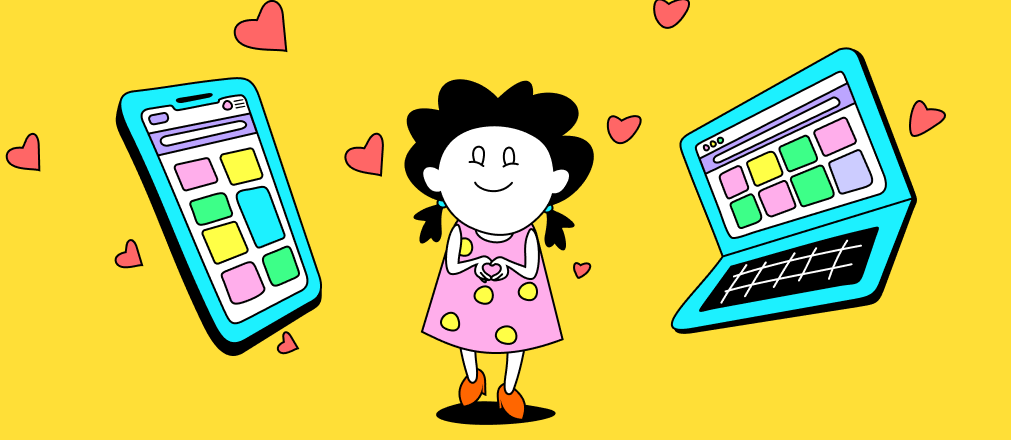 3. Reddit
Reddit is sometimes referred to as the "mothership" of GIFs because the community features not just one but numerous excellent subreddits devoted to GIFs. The following are some of the more notable ones:
Many of these subreddits make a commitment to a set of rules in order to narrow their submissions even more. This is possible since all of the various possibilities that are categorized make it simple for you to find what you require. According to the wiki page for the subreddit /r/reactiongif, there is a distinction to be made between "reaction gifs" and "analogy gifs," despite the fact that they may sound very similar to one another. Let me give you an example:
GIF animation of a reaction.
I don't know how you react when you learn that payday is approaching, but here's how I do when I do:
Analogy GIF
When I try to respond to e-mails before I've had my coffee, I get the following feelings:
According to the information provided on the wiki page for /r/reactiongif, "You can respond to someone or something on the internet by linking a reaction gif, which is a physical or emotional reaction that has been captured in a .gif file and which you can link in response to. It is not possible to classify as a reaction gif a gif that is merely a figurative reaction to something else. Analogy gifs make up the vast majority of postings on social media that include the phrase "How I Feel When.""
4. Tumblr
Tumblr is a massive blogging network where users create and share animated GIFs at a frenetic pace. Bloggers on this platform do a fantastic job of matching appropriate GIFs with situations that readers can identify with. There are a lot of websites that are solely devoted to posting amusing GIFs every day, but the ones that I prefer to post on Mondays are the ones that are tagged with hashtags like "work memes," "work from home," and others.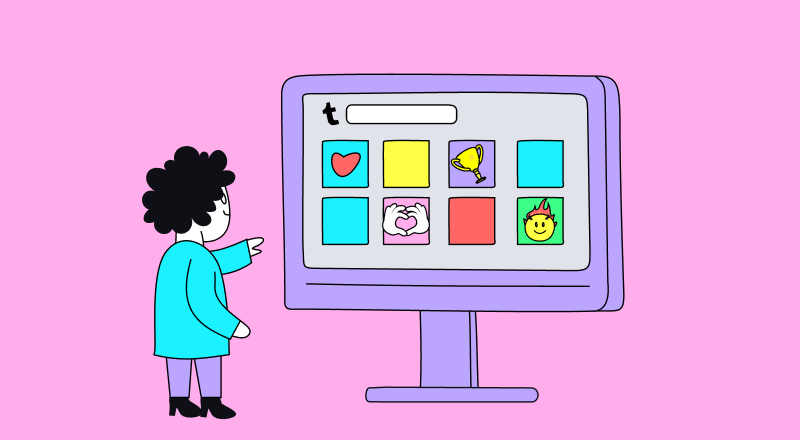 Anyway, if you want to find the content you're looking for, all you have to do is go to the search box at the top of the page to look up the hashtags for that content, or follow some blog sites that are only dedicated to uploading GIFs on a daily basis. The GIFs that are shown on Tumblr are either hand-made by the site's developers in Photoshop or obtained from other websites. Tumblr is quite excellent about providing credit where credit is due for the GIFs that it features.
5. Gfycat
Gfycat is an additional gallery that contains millions of GIFs for users to explore. Not only is it one of the most popular GIF sites, but it also includes an easy-to-use tool for converting videos to GIFs, so you can turn some of your favorite streams from Twitter, Vimeo, and Twitch into memes for your collection. You can navigate its assortment of GIFs by using the search bar or the left menu. Choose from the most recent "Trending" or "Explore" area to find a variety of popular GIF or sticker categories.
6. Reaction GIFs
This website can provide you with an appropriate GIF for just about everything that's going through your head. There are a number of various techniques to find a great match, and the one you choose should depend on what you're looking for.
Using the dropdown menus located on the right-hand side of the webpage is one method. These panels give users the ability to search for GIFs that correspond to a particular emotion (such as fatigued, perplexed, proud, etc.) or answer a specific question (yes, no, undecided, etc.). For instance, if you did a search for "bored" you might come up anything like this:
On Reaction GIFs, users also have the opportunity to search for content using tag categories or gallery names. The galleries are arranged in categories such as "OMG," "Dance Party," and "LOL," but there are many additional tags to investigate.
7. GIFbin
Another excellent resource for finding GIFs may be found at this link. Users of GIFbin have the ability to filter thumbnails by "Newest," "Top Rated," and "Most Viewed," in addition to tags. The fact that GIFbin's tags are organized according to both their names and their counts is one of the system's more intriguing features. Although the names are fairly normal search phrases (animals, babies, sports, etc.), the count feature enables you to rapidly discover terms that have the greatest number of GIFs that are available. Or, if you have some extra time on your hands, click on the "random GIF" button to have an unending amount of fun.
8. Imgur
Ah, Imgur, the Reddit of GIF sites that does away with all the text threads. Imgur is a website that hosts images and allows users to share and see a variety of humorous and interesting GIFs. The collection contains both recently uploaded content as well as some of my all-time favorite songs from the 2010s.
9. Imgflip
Imgflip is yet another huge collection of GIFs available online. According to the information provided on the website, there are a few different ways to navigate through the content on Imgflip:
Images that are new or trending, displayed on the homepage
On image pages, you can navigate using the Previous, Next, or Random buttons.
Make use of the shortcut keys in the manner outlined on the picture pages.
Tag pages (such as cats)
On the page devoted to meme templates, you can find meme pages like "Grumpy Cat."
You can make your own animated GIFs and earn a place on the leaderboard if you enjoy a healthy dose of healthy competition. You can bask in the pleasure of making complete strangers laugh on the internet if your GIF receives a sufficient number of upvotes.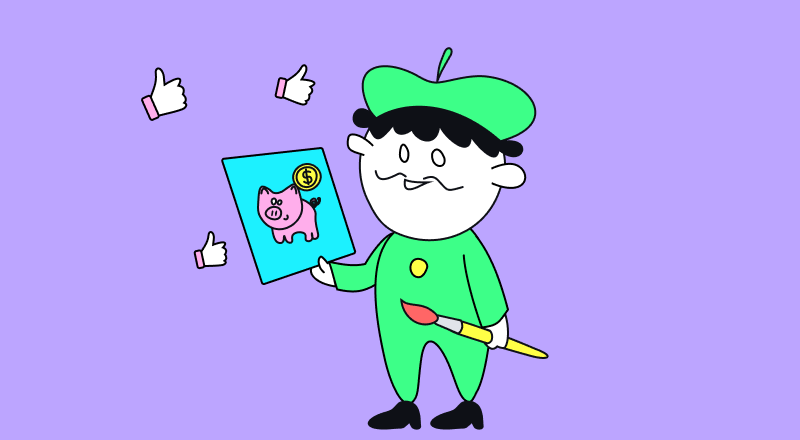 10. GIFER
If you're a lover of gifs, you should check out Gifer, which is another service that lets you create animated GIFs. On Gifer, you may search for and locate a variety of gifs that you can then save and use. You are able to customize the animated GIFs expression and then download it to use in any context you like! In order to download gifs from Gifer, you will first need to register. When you do this, you will get access to all of the most popular gifs!
11. Animatedimages.org
Animatedimages.org is a website that any person who is obsessed with GIFs absolutely ought to check out. When you visit the website, you will discover a number of gifs tailored to each particular circumstance. You have your choice of various different categories here! If you give it a shot, you might find that it helps. You do not need to sign up to download any of the GIFs that can be seen on this website, and you can save them to your device immediately after downloading them!
12. MotionElements
MotionElements is an all-encompassing site that allows users to download stock media GIFs. On this website, you will find a wide variety of animated GIFs, as well as popular GIFs and various different effects. However, in order to obtain access to these gifs, you will need to sign up for an account on this website and pay a little fee. After doing so, you will finally have access to all of the capabilities that MotionElements has to offer.
13. Gyazo
Gyazo comes in last, but certainly not least. This website is a little bit different from the others, but with this program, you can record what's happening on your personal computer screen (more like a video clip than a screenshot) and then convert it into a GIF. It was designed to swiftly convert video into GIFs, and it saves your library in your account so that you may link to or download your favorite GIFs whenever you choose. Gyazo offers an alternative approach to developing your own GIFs by simplifying the processes of creating, storing, and sharing your favorite GIFs with the people you care about the most.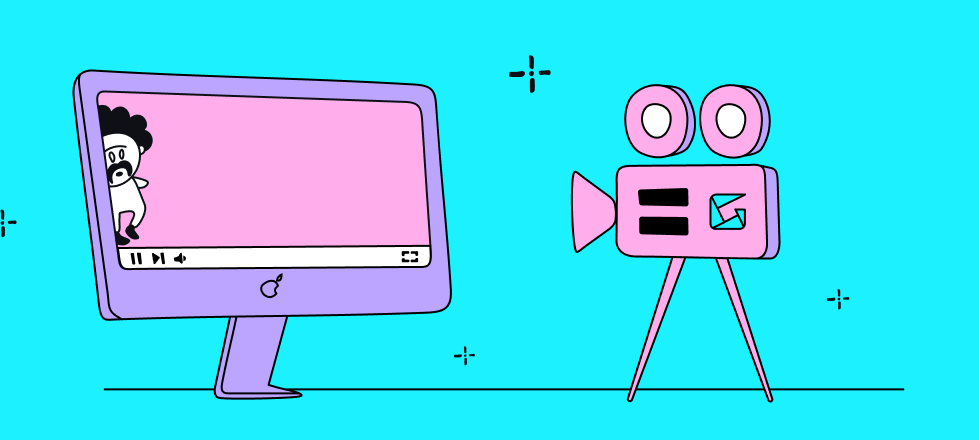 The most popular types of Gifs
In the comment areas of social media platforms, everyone's favorite thing to do is share their favorite GIFs. When someone shares news of a great accomplishment, you'll probably see a short loop with no sound or a clip of Leonardo DiCaprio from the movie The Great Gatsby raising a glass. And if there's a heated disagreement, you might find yourself watching a brief segment from Michael Jackson's groundbreaking Thriller video in which he munches on popcorn. Here five types of the most popular GIFs people use.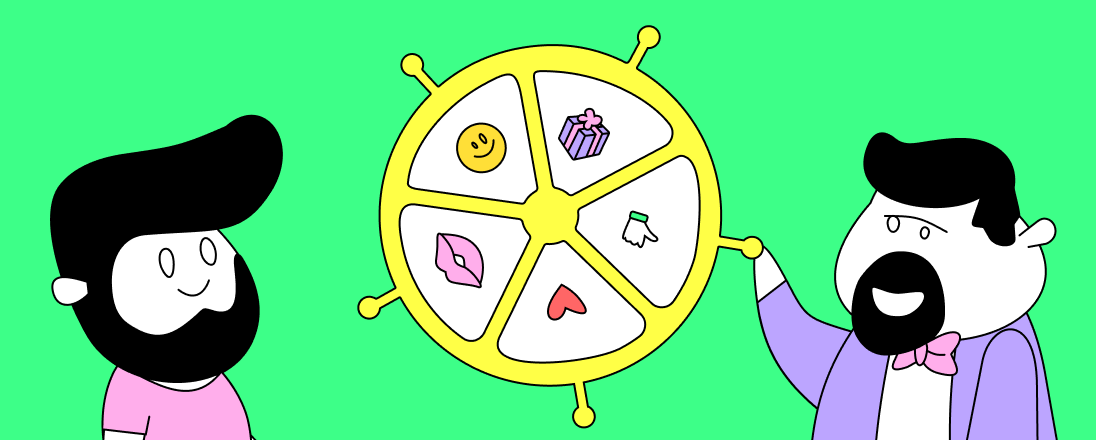 1. Appreciation Memes
Need an original method to express gratitude to a special someone? Then, if you want to say "thank you," a Gif is the way to go. This will allow you to show appreciation in a casual and fresh approach.
2. Greetings Gif
Simple "good mornings" and "goodnights" could get old and repetitive in a text conversation. Do you wish to have a more engaging discussion? Replace text with creative GIFs. You can use GIFs to send your best morning, afternoon, and night wishes to your loved ones. Because of this, the conversation will continue on for much longer and be much more fun to have!
3. Happy birthday, Gif!
Do you agree that "Happy birthday, have a fantastic one" is too official and insincere to be a genuine birthday wish? In its place, perhaps an amusing GIF? It would have a more natural tone, and the wish wouldn't come across as fake. Use this adorable GIF the next time you send a wish to a distant buddy to make your message stand out.
4. GIFs of Love and Kisses
Are you now engaged in a lengthy text conversation with your significant other? Do you find the texts to be repetitive and boring? Use the most famous GIFs ever made to show that special someone how you feel. This will spark the conversation's waning interest and make it more intriguing than ever before!
5. Funny Gifs
Trying to cheer up a friend who is down after experiencing trauma? Then pick a hilarious Gif from our extensive collection. You may make a pal laugh out loud by sending them a series of Gifs.
Why you should use GIFs in your business
GIFs have amassed a big following in the entertainment industry, but they are also an indispensable tool for any competent web marketing business. The most well-known examples of GIFs are the brief movie and television clips; nevertheless, the file format also enables designers to incorporate condensed animation into the content of their websites. Because a GIF is nothing more than a series of images that have been looped together, it can take the form of a logo, sales material, or any other brief animation that distinguishes a webpage from others in its industry.
On a more serious note, GIFs are another type of visual material that can be used either for fun or deliberately for marketing purposes. This opens up a lot of possibilities. For companies, they can be a useful tool for demonstrating the company culture and driving greater interaction among customers by appealing to customers who are looking for authenticity.
Internal use
GIFs can help break up the monotony of day-to-day work on an internal level, and swapping them in conversation or inserting them throughout presentations is one way to do it. It is possible to keep employees more engaged and satisfied than they would be otherwise by injecting a little bit of eccentricity into meetings or seminars. In addition, it is never a bad idea to crack a joke or two in the workplace, as long as you don't let yourself get too carried away with it.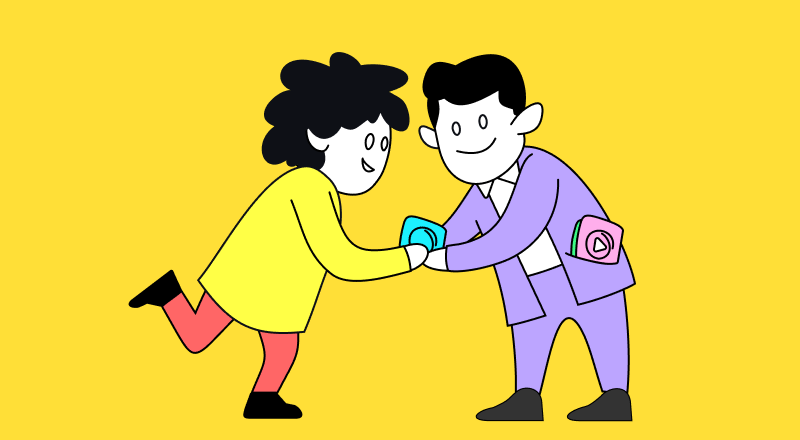 External use
Creating or sharing visual material is cited as a high priority for the present by more than half of the content providers who focus on B2C audiences. GIFs, which are similar to films and live recordings, give visuals that are more engaging to viewers than content that is solely text-based. This makes the use of GIFs ideal for business settings.For instance, after three days, people are only likely to retain 10% of the information that they heard three days ago. People are able to remember 65% of the information presented to them three days later if it is accompanied by an image that is related to the subject matter.
Additionally, making use of GIFs on social media accounts is an excellent technique to attract the attention of prospective clients or customers. Adding a visual component to your post, such as a GIF, can be beneficial to a company, regardless of whether you use Instagram, Twitter, or a blogging platform.
Wrapping up
When it comes to obtaining some really fantastic GIFs, there is a wide selection of websites from which to choose. We hope that this list helps you narrow down your search for the right GIF, whether you need to send one to the birthday email chain of a coworker or you want to make your brother Trevor laugh at the dinner table.
Frequently Asked Questions
What are the best GIF websites?
Some of the best GIF websites include GIPHY, Tenor, and Imgur. GIPHY is a popular online library of GIFs and also offers an Artist Partnership Program, where artists can submit their GIFs and receive royalties. Tenor is another popular GIF library, and offers a search engine as well as tools for creating and editing GIFs. Imgur is a popular image-sharing website and also offers a library of GIFs.
How do I find and download GIFs?
To find and download GIFs, start by searching for the GIF using keywords on a website or GIF library. Once you have located the GIF, click the link to open it. Then, right-click the image and select "save image as" to download it to your computer. Alternatively, you can also copy the URL of the GIF and use it to share it on social media or other online platforms.
How do I get GIFs on my phone keyboard?
You can get GIFs on your phone keyboard by downloading a third-party keyboard app. Popular apps such as Gboard, SwiftKey, and Fleksy offer a wide selection of GIFs, emojis, and other features. Once you have downloaded the app, open it and select the GIFs tab to access the GIF library. Once you have found the GIF you want to use, you can add it to your keyboard and use it in your messages.