Customer service and support are like lifebuoys that keep businesses afloat by keeping dissatisfied consumers from sinking into the murky waters of discontent. And what better way to add a fun, bright spin to these lifebuoys than by introducing GIFs into your customer service strategy?
GIFs, or Graphics Interchange Format, are the sparkly little images that dance across our screens, capturing our attention and, more often than not, making us grin. They've become a standard in online communication, and when it comes to customer service, they could be the secret ingredient that keeps customers coming back for more. In this post, we'll delve into the strange and beautiful world of GIFs and customer support, investigating the benefits, problems, and best practices associated with their use. Let's get this party started!
Benefits of Using GIFs in Customer Support
GIFs have the potential to transform customer service relationships in a number of ways. In this section, we'll dive deeper into the specific benefits of using GIFs in customer care, looking at how they may improve communication, establish emotional connections, save time, and provide customers with unique experiences.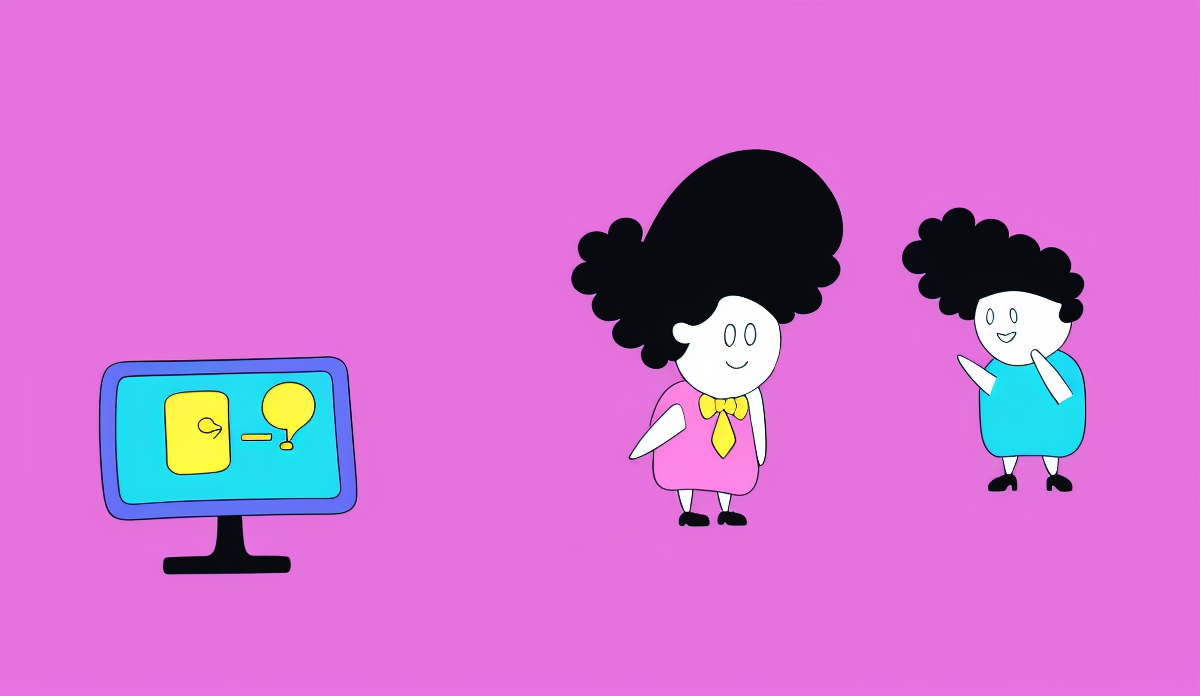 A. Improved Communication
GIFs have the unique capacity to convey complicated thoughts and emotions in a simple, easy-to-understand style. This is especially useful in customer service, where efficient communication is critical for resolving difficulties and addressing concerns.
Visual Clarity: Text-based explanations can be confusing or difficult to follow at times, especially when dealing with complex processes or technological concerns. GIFs can depict step-by-step instructions, making it easier for clients to visualize and apply the solution to their own circumstance.
Brevity: GIFs may transmit information fast and efficiently by packing a punch in just a few seconds. This can assist support employees connect more effectively with customers and keep them from becoming overwhelmed or distracted.
Universality: GIFs can cross language barriers, allowing support employees to communicate with consumers from various linguistic backgrounds. You may ensure that your message is clear and understood by employing pictures rather than text alone, regardless of the customer's native language.
B. Strengthening Emotional Bonds
Making an emotional connection with customers can be difficult in the often impersonal realm of online customer service. GIFs provide a one-of-a-kind opportunity to humanize interactions and build connections with clients, which can lead to increased satisfaction and loyalty.
Emotional Expression: Because GIFs may convey a wide range of emotions, support personnel can empathize with consumers and show compassion or pity more easily. You can demonstrate your real concern for the customer's sentiments and experience by employing a well-chosen GIF.
Humor: Laughing is the best medicine, and in customer service, a well-timed, amusing GIF can relieve tension and put a smile on a customer's face. This can contribute to the creation of a favorable environment, making it easier to settle concerns and leaving a customer with a lasting positive impression. But, it's critical to achieve the correct balance between levity and professionalism, ensuring that the GIF doesn't diminish the gravity of the customer's issues or compromise the support agent's trustworthiness.
C. Saving Time and Resources
Efficiency is essential in the fast-paced world of customer service. You may save time and resources for both your support personnel and your clients by introducing GIFs into your support conversations.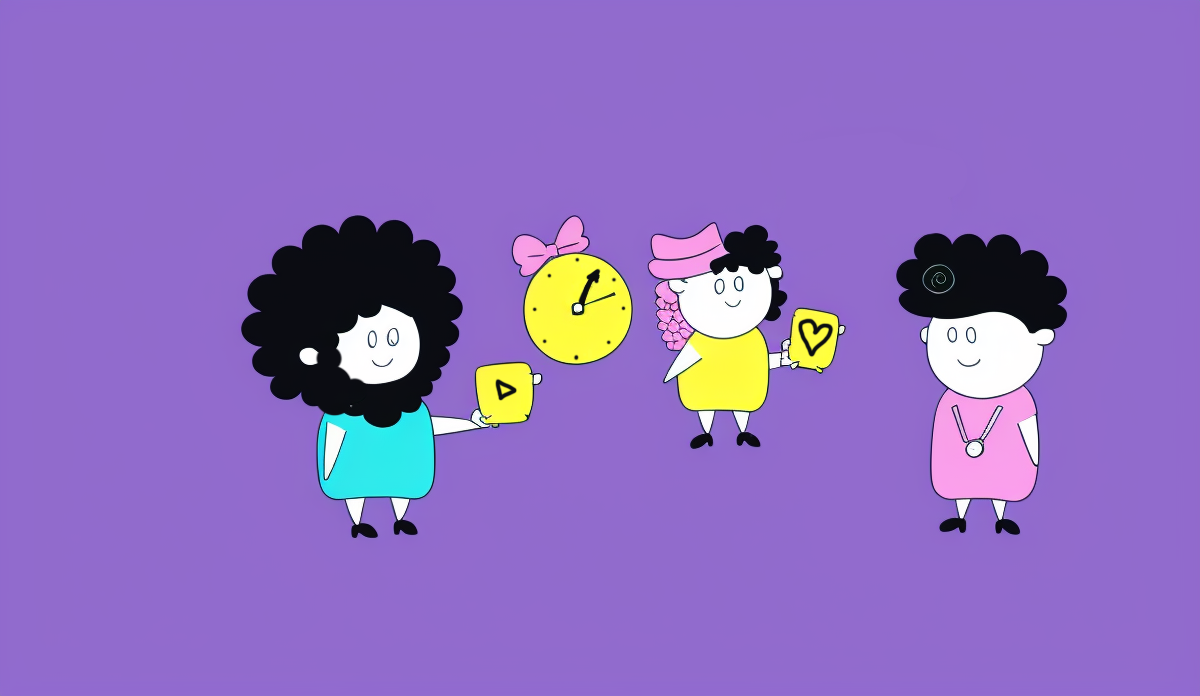 Faster Problem Resolution: By using GIFs to provide visual guidance, support personnel may help clients comprehend and address issues more rapidly. This not only increases client satisfaction but also enables support employees to handle more enquiries in less time, enhancing overall efficiency.
Reduced Miscommunication: Miscommunication can lead to lengthy back-and-forth conversations between support employees and consumers. GIFs can assist simplify instructions and explanations, minimizing the possibility of misunderstanding and speeding up the resolution process. GIFs may help streamline customer support interactions and save precious time for everyone involved by avoiding miscommunication and ensuring that all sides are on the same page.
D. Creating Memorable Experiences
Creating memorable customer experiences in a competitive business setting can set your company apart from the competition. You may generate distinctive and engaging conversations with your consumers by using GIFs into your customer support approach.
Personalization: Tailoring GIFs to a customer's individual requirements, interests, or preferences can make them feel cherished and understood. This personalized touch can improve the overall consumer experience and develop a stronger relationship with your company.
Brand Identity Reinforcement: By selecting GIFs that are consistent with your brand's tone, messaging, and values, you can strengthen your brand's identity and provide a consistent customer experience across all touchpoints. This consistency can help your customers develop trust and loyalty, increasing the possibility that they will return to your brand for future purchases and suggest it to others.
Delight Factor: The element of surprise and delight that a well-chosen GIF may bring to a customer care conversation can leave the consumer with a lasting favorable experience. By going above and beyond to make the experience entertaining and engaging, you may create a memorable interaction that distinguishes your business and leaves customers with a positive impression.
Challenges and Risks of Using GIFs in Customer Support
Despite their obvious advantages, employing GIFs in customer assistance poses certain obstacles and hazards. This section will go over the various hazards of introducing GIFs into customer support contacts, including miscommunication, cultural sensitivity, copyright concerns, and brand image upkeep.
A. Miscommunication
While GIFs can help to clarify complicated ideas and improve communication, they can also cause misconceptions if used incorrectly.
Ambiguity: The meaning of a GIF can often be ambiguous, resulting in confusion and miscommunication between support employees and consumers. It is critical that your chosen GIF expresses the intended message clearly and provides no room for interpretation.
Overuse: Relying too extensively on GIFs might result in an overflow of visual information, potentially leading to customer confusion or displeasure. It is critical to create a balance between using GIFs to enhance communication and not overburdening the customer with graphics.
Inappropriate Timing: While GIFs can be a great tool for bringing humor or emotion into customer service encounters, utilizing them at the wrong time might backfire. Responding to a customer complaint, for example, with a hilarious GIF may come out as dismissive or callous. When using a GIF, it's critical to assess the customer's attitude and the gravity of the situation.
B. Cultural Awareness
Because of the worldwide nature of online customer service, you may be communicating with consumers from many cultural backgrounds. When introducing GIFs into customer support contacts, it is critical to keep cultural variations and sensitivities in mind.
Cultural Nuances: Certain GIFs may include cultural references or gestures that are not universally recognized or appreciated. Employing such GIFs may cause confusion or even offence to clients from various cultural backgrounds. It is critical to select GIFs that deliver a clear message while avoiding potentially contentious cultural references.
Language Barriers: While GIFs can be an excellent approach to overcome language barriers, keep in mind that not all GIFs are globally understandable. A GIF with text in English, for example, may be difficult to understand by a consumer who speaks a different language. Use GIFs that express their message through visual signals rather than language.
C. Copyright Issues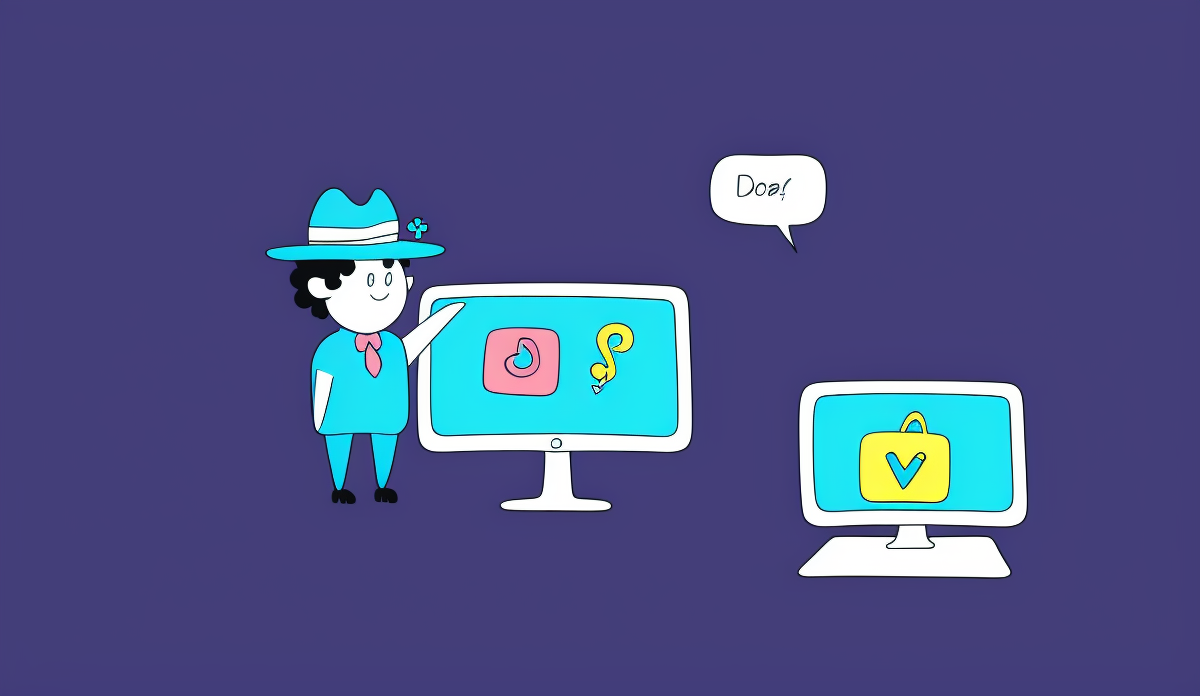 Copyright infringement is a big concern in the age of digital media. It is critical to be aware of the legal ramifications and potential risks involved with using copyrighted content when using GIFs in customer service.
Licensing Issues: Certain GIFs may be copyrighted, and utilizing them without authorization can expose your brand to legal dangers. It's critical to get your GIFs from reliable platforms that grant commercial use permissions and licensing.
Fair Use Considerations: Depending on the purpose and context, the use of copyrighted material may be considered fair use in some situations. But, fair use is a complicated and subjective area of the law. Before introducing copyrighted GIFs into your customer service contacts, speak with a legal expert versed with copyright law and fair use standards to avoid potential legal difficulties.
D. Brand Image Maintenance
While GIFs can lend a personal touch to customer support encounters, they must be consistent with your brand's image and messaging.
Consistency: The GIFs you employ should represent the overall tone, voice, and values of your business. Inconsistent use of GIFs might create a disconnected customer experience and jeopardize your brand's trust. Provide clear instructions for your support team about the types of GIFs that are appropriate for your brand and when they should be utilized.
Professionalism: When using GIFs in customer care, it is critical to strike the correct balance between comedy and professionalism. While a well-timed, hilarious GIF can lighten the mood and establish interaction with consumers, a too casual or odd GIF may appear unprofessional and may not be well-received by all customers. Make certain that the GIFs you choose maintain a level of professionalism consistent with the image of your brand.
Best Practices for Using GIFs in Customer Support
To maximize the benefits of employing GIFs in customer service while minimizing potential hazards, proper practices must be followed. In this part, we'll look at tactics for selecting the correct GIFs, developing personalized content, effectively using GIFs, and educating your support team to utilize GIFs safely.
A. Choosing the Right GIFs
Using appropriate GIFs is critical for good customer service conversations. When selecting GIFs, keep the following guidelines in mind:
Relevance: Choose GIFs that directly address the customer's problem, inquiry, or worry. Irrelevant GIFs can be perplexing and undermine the support agent's credibility.
Clarity: Use GIFs that offer a clear message and are simple to understand for clients. GIFs with uncertain messages or too complex images should be avoided as they may cause confusion.
Brand Consistency: Ensure that the GIFs you use are consistent with the tone, messaging, and values of your brand. This consistency will aid in the reinforcement of your brand identity and the creation of a smooth consumer experience.
Cultural Sensitivity: Be aware of cultural differences and select GIFs that are universally understandable and free of potentially problematic cultural references.
B. Creating Bespoke GIFs
Using bespoke GIFs for customer assistance allows you to personalize the material to your individual needs while maintaining control over the messaging.
Address Common Issues: IProvide GIFs that provide clear, visual explanations or solutions to frequently asked topics or typical challenges that your clients confront.
Showcase Unique Features: Make GIFs that showcase the unique qualities of your product or service, assisting customers in understanding how to use them and getting the most out of their purchase.
Retain Brand Identity: By combining your business's colors, logos, and design aspects, custom GIFs can help to strengthen your brand identification. This ensures that the GIFs used in customer support exchanges match the overall look and messaging of your business.
Control Copyright: You can avoid potential copyright issues by making your own GIFs. This not only legally protects your trademark, but also provides you complete control over the images used in customer support discussions.
C. Successfully Incorporating GIFs
To make the most of GIFs in customer service, they must be successfully integrated into your interactions.
Balance with Text: While GIFs can be effective communication tools, they should not be used in place of words entirely. Balance the use of GIFs to supplement written explanations with the use of words to provide further context or clarity.
Timing: Insert GIFs into conversations at opportune times, such as when describing a complex process or injecting humor to lighten the mood. GIFs should be avoided in situations where they could be seen as dismissive or offensive.
Responsiveness: Ensure that the use of GIFs does not slow down your support interactions. Consumers want speedy responses, so having a library of pre-selected GIFs that support agents can easily access and share throughout a conversation is essential.
D. Educating Your Support Team
It is critical to provide training and instructions to your customer care personnel to ensure that they are using GIFs ethically and successfully.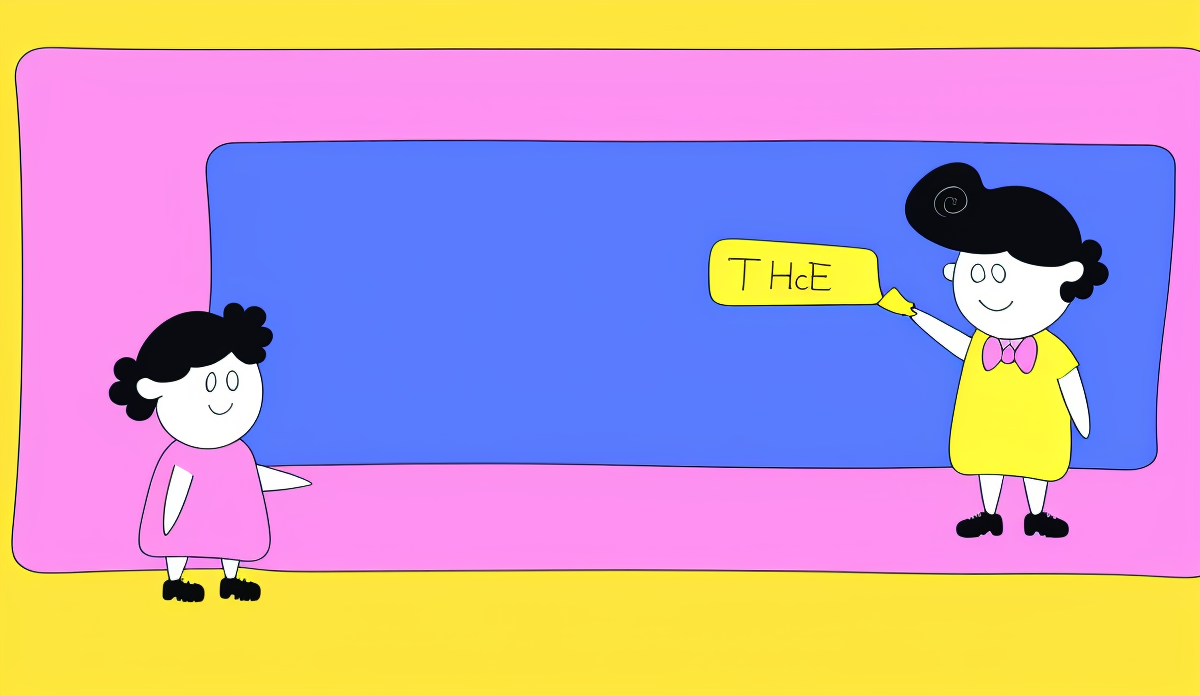 GIF Usage Guidelines: Set explicit standards for when and how to utilize GIFs in customer service discussions. These rules should address the contexts in which GIFs are suitable, as well as any cultural sensitivity or brand consistency concerns.
Library of Approved GIFs: Create a curated collection of acceptable GIFs for your support team to use during encounters. This ensures that the GIFs utilized are consistent with your brand's identity, culturally sensitive, and situationally acceptable.
Training Sessions: Regularly train your support team on the benefits, challenges, and best practices for using GIFs in customer assistance. Allow team members to practice using GIFs in simulated support interactions, while providing feedback and coaching on their selections and timing.
Ongoing Evaluation and Feedback: Keep an eye on how GIFs are being used in customer service interactions and provide continual feedback to your team. This will help ensure that they are using GIFs effectively and ethically, as well as identifying any areas that may require extra training or support.
Future of GIFs in Customer Support
As technology advances, so do our approaches to using GIFs in customer service. More personalized and interactive GIFs are on the way, as well as interaction with upcoming technologies such as augmented reality and virtual assistants.
Monitor trends and new developments in the world of GIFs and customer support to stay ahead of the curve. Experiment with new GIF usage, and don't be hesitant to take a risk when you see a chance for a memorable and effective customer support contact. Companies such as GIPHY, for example, are continually increasing its collection and introducing new features, making it easier than ever to locate the ideal GIF for every scenario. You can keep your customer support strategy new, interesting, and effective by being informed and open to change.
Wrapping Up
Finally, introducing GIFs into your customer service contacts may be a great method to improve communication, make emotional connections with customers, and create unique experiences that distinguish your company from the competition. You may avoid potential difficulties and gain the benefits of using GIFs in customer support by following best practices such as selecting relevant and clear GIFs, generating personalized content, and successfully training your support team.
We should expect to see new and unique methods to use GIFs into customer support conversations as the use of GIFs evolves and integrates with upcoming technology. It's critical to keep up with the newest trends and advances, try out new techniques, and constantly assess and adjust your approach. You can humanize your business, enhance customer engagement and satisfaction, and create a great and memorable experience that will keep customers coming back by using GIFs in customer service. So go ahead and use the power of GIFs to inject some personality and fun into your customer support sessions.
Frequently Asked Questions
What types of GIFs should businesses make for customer service?
Companies should build custom GIFs that answer common customer difficulties, highlight unique product benefits, preserve brand identification, and avoid any copyright issues.
What are the dangers of using GIFs in customer service?
The risks of employing GIFs in customer service include cultural insensitivity, ambiguity, and copyright infringement.
How can companies ensure that GIFs are consistent with their brand values and messaging?
By setting clear criteria for GIF usage, generating a library of approved GIFs, and successfully training support employees, businesses can guarantee that GIFs correspond with their brand values and messaging.