I don't want to sugarcoat this for you—the truth is that launching and growing a business in 2023 has become increasingly complicated. It's kind of like math class––when you first start you feel like you can handle it, heck maybe you feel like you're even acing it. Right until, day after day, new information starts to pile up and the math problems start getting more difficult and the pop quizzes harder and harder. This is kind of how you feel when you're launching your business and you start nailing down your marketing strategy. At first you think you've got it all figured out, but then you start noticing that every month a new marketing strategy is on everyone's lips, that every week there's a lot of fuss about how everyone should be on that new social media channel, and every day you're taking part in endless conversations about the type of content that performs best with your audience. You start feeling overwhelmed with all the choices–– if you can't keep up with the times and optimize your strategy, let's just say that unless your brand is Coca Cola, it's probably going to be dead and buried. But if you're a good student, even though you didn't see that pop quiz coming, you're going to ace it, because you are always on top of your game.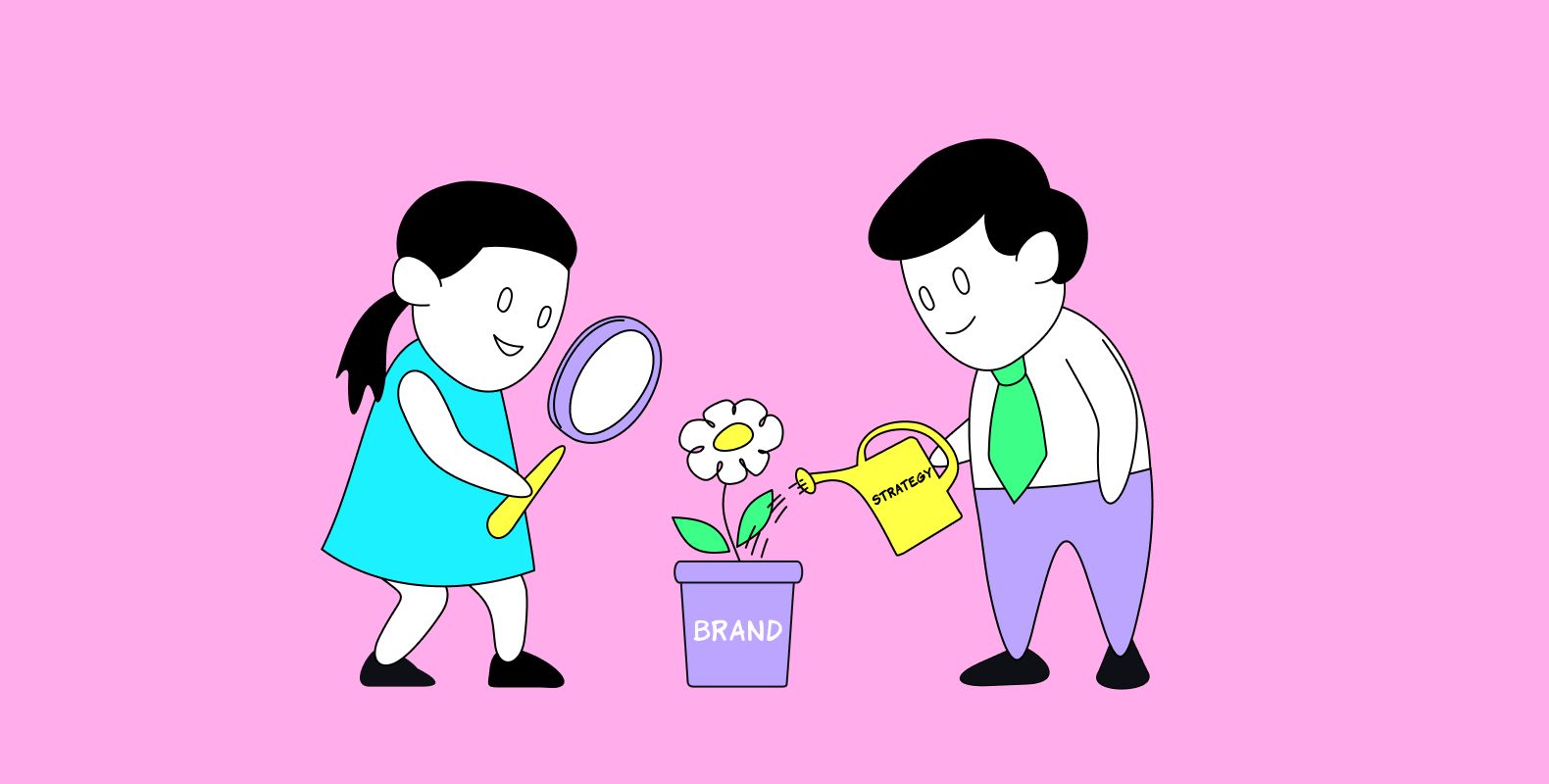 How can you be on top of your marketing game in 2023? By implementing an always-on marketing strategy. And since we're talking GIFs, it's fundamental you put in place an always-on GIF marketing strategy. In today's digital landscape, a social media presence is not only required, it is essential. Consumers don't just want to look at your brand, they want to interact with it. And if you want that to happen, you need to start creating content that can be used by users in their day-to-day lives. So don't make the mistake of overlooking GIFs, because they're a major way to engage with your audience. Instead, you need to start planning ahead for your content, so that you can skyrocket your exposure and not just through keywords related to your products, but to everyday events. If you didn't get the gist, let me take you through what an always-on GIF Marketing strategy is and why you absolutely need one.
What is an always-on GIF Marketing strategy
If you were paying attention in marketing class, you'll know that an always-on marketing strategy enables brands to build customer retention and acquisition throughout the individual customer life cycle by being constantly available to customers all over the world. Let me rephrase that. Think of it in terms of campaigns––marketing activities in the pre-digital era were planned in campaign "bursts" around a new product launch or promotion for a specific period of time. While today, to be effective in digital marketing, we need to implement an always-on approach, also known as "drip" campaigns; a.k.a. continuous marketing efforts that last indefinitely to maximize visibility.
As always, "know your audience" is the first step into implementing anything. And that goes for always-on marketing too. In fact, this type of marketing is drawn from the consumer even more so than other marketing strategies. How do you know what kind of content works with your audience if you don't even know who your audience is? How do you know what kind of content they like if you don't know anything about them? You need to start understanding the rhythms of the various types of buyer personas interested in your brand, based on previous search, site, and social activity (and don't forget to study what your competition is doing and did in the past years). Always-on marketing is kind of like being in your customer's head, so before you can implement it, you need to have a thorough understanding of consumer behavior. That needs to be your first priority. Once you've understood what they like, you can go ahead and start creating content that will increase your brand awareness. Then, once a visitor is aware of your brand, their interest can be piqued with persuasive content marketing techniques such as email marketing, SMS messaging, or push notifications, as well as on-site personalisation and off-site retargeting ads.
While back in the day brands could decide not to be on social media, it would be a suicide mission to even consider not being on it today. And being on social media isn't the only requirement either, twenty-first century brands literally need an always-on strategy for social media platforms like Instagram, TikTok and Twitter in order to reach and engage with consumers. The majority of brands build their digital marketing strategies on the idea of being constantly available in order to sustain consumer awareness of their brand and a fan base that is prepared to absorb and participate in more extensive marketing campaigns.
The goal is to achieve maximum visibility and persuasion for each individual customer by being present at all times. Sounds like a lot of work, right? But let's look at the plus side––being online has its benefits. Consider paid ads, SEO, or social media –- your marketing team does not need to be physically online at the exact moment a customer finds you, and the possibility of someone new discovering your brand is always present. So you don't need to literally be online all the time, you just need to plan ahead and create content that you think is going to be used by users on specific days and holidays.
Why should you shift to an always-on GIF marketing Strategy?
Now that you understand what always-on marketing is, let me tell you why you need to implement it in your GIF marketing strategy. Let's be completely honest with each other: nowadays, introducing GIFs as a marketing channel is never Plan A for marketers, it's usually a second thought (bad idea). Marketers implement GIF marketing occasionally, just to throw out there a few ad hoc GIFs, most often created by converting their 60-second commercial spots into GIFs or developing unique GIF stickers (even a worst idea).
This strategy has nothing wrong with it on paper. Except it has everything wrong with it in terms of results. Because honey, if you want to win at social, this isn't the way to do it. In order to promote marketing campaigns across messaging and social media, it's a very smart idea to include GIF marketing channels like Tenor and GIPHY in your omnichannel approach. However, by limiting your use of GIFs to just a few ad-hoc GIFs about your brand, you are passing up a gigantic chance. Randomly using up content that you have from previous campaigns and uploading them on GIPHY or Tenor doesn't make you a GIF marketer. It makes you someone who doesn't want to put effort in this amazing marketing channel.
Let's go over some history of how companies "won social" in the early days of Instagram and Twitter. These companies invested a lot of money in creating teams and programs to regularly release content and engage with their audiences. Companies like Wendy's gained notoriety for their communication strategy––instead of using a stuffy corporate style of communication when posting, they tweeted as if they were the girl next door. They also came up with original methods to link together seemingly unrelated pop culture news and events with their brand.
A big reason why you should shift to an always-on GIF marketing strategy is that, from a marketing viewpoint, GIF search engines like GIPHY & Tenor are still in their early days. That means there's plenty of room to grow. The absence of well-known consumer brands from these platforms is proof of this. So don't come back in a few years regretting you didn't listen to me. These GIF platforms, in contrast to other significant social media and digital content platforms like Facebook, Instagram, Twitter and TikTok, have not yet made public self-serve ad solutions available. With messaging and vertical video (the two main distribution channels for GIFs) emerging as the key means of sharing in the digital sphere, paid GIF marketing will eventually become a significant component of every brand's digital strategy. You just wait and see.
For the time being, adopting an organic, always-on content strategy is the greatest method for brands to win over consumers with GIF marketing.
Let me guide you through how to start using GIFs as a marketing channel if your company still doesn't have a GIF presence. If you've tried GIF marketing previously, stick with me till the end to find out how switching to an always-on strategy might help you get your business mentioned in pop culture.
Content to create for an always-on GIF marketing strategy
The most widely used messaging and social networking apps in the world provide around 10 billion GIFs each day. And if you've been paying attention, pop culture is synonymous with GIFs. They are how people communicate and give context to their regular private messaging exchanges and the Stories they post on social media. You may get some use out of your content when people search for your brand if you only make GIFs that are specifically related to your products as a way to support larger campaigns, but you'll miss out on the chance to participate in daily conversations where more general, non-product focused GIFs are shared.
Obviously, some GIFs and greetings are shared frequently, like every day or weekly, such as "good morning" and "it's friday" GIFs. On GIF search engines there are, however, also daily shifting micro-trends based on holidays, fashion, and current pop culture events. ‍So you better be on top of the news.
Brands can decide whether or not to participate in the conversation on social media when a significant event in pop culture or a holiday occurs. For instance, when Elon Musk purchased Twitter and started randomly posting tweets like "finally, the truth that carbs are amazing can be said on this platform!" He was suggesting the platform didn't promote free speech until the day he purchased it. And even like this might have been great for a brand to post or to readapt.
Brands should also decide whether they want to participate in these kinds of events on Stories and TikTok or in messaging applications (using conventional GIFs) or with GIF stickers. GIF search engines are impacted daily by these microtrends as users look for GIFs to contextualize their social media posts and conversations.
By producing content precisely for these micro moments as they occur, brands may profit from this. The main distinction between creating a GIF for a moment and tweeting about it or posting about it on Instagram is that GIFs can be utilized by anybody, whereas tweets only reach your existing following. Going back to Musk's tweet, it would have been hilarious to create GIFs saying funny things about your brands like "finally, we can say that our clothes are the best in the world".
Your GIF content only needs to appear for the terms people are searching for and be interesting enough for them to share it in order for people to see and utilize it. People don't even need to be aware of your brand in order for them to do this. That's the beauty. Because of this, GIF marketing may be viewed as an earned media channel and helps you reach out to new audiences. When you approach GIF marketing with an ongoing mindset, you can:
Target new audiences by expanding your current social media followings
Establish connections between your brand and new customers.
Participate in popular culture events, trends, and holidays with your brand.
Share your content through private chat exchanges and social media postings to provide customers a way to use your brand.
How to take an always on approach?
Just like you create an editorial calendar for your brand's social media strategy, you should start by reviewing your content calendar to determine which holidays and events you intend to celebrate on social media. This is a terrific place to start; if you've chosen to have your brand participate in a certain moment on Instagram, you'll probably want to do the same on GIF search engines to diversify and increase your potential reach. Here's GIPHY's content calendar so you can at least cover the basic events!
If you take holidays like Mother's Day as an example, you may provide amusing content that people can utilize while looking for GIFs to share about the holiday. A nice example is this GIF from Netflix's Grace and Frankie, which has received over 100 million views.
The GIF is funny and cute, it shows Jane Fonda (a.k.a Grace) having a Martini, classic Grace if you're a fan of the show! While this one is a great example of a GIF related to a holiday you can plan ahead for, there are also famous pop culture moments that you can use too! For example, anyone who's watched Mean Girls will share something on social media or messaging apps on October 3rd. I'm not even kidding you right now, every year on October 3rd I see this GIF go round! It has over 70 million views and it was published by Paramount Pictures. For those of you who want to include a watermark at the bottom of your GIF to ensure you get the full brand impression value, here's a tip: watermarks should be made at 20-50% transparency to be less intrusive to the overall experience of the GIF.
But the question is: what happens if I don't know about a specific event but my brand could definitely benefit from creating GIFs and participating in the conversation? Do not fret, because you can use the free Giflytics trends tool to take a reactive approach and optimize your content creation strategy. It displays top GIF search trends in real time. You can capitalize on this by developing quick-response content based on real-time search trends. You're welcome.
You can also adjust and fine tune the tags on your GIFs based on what terms people are searching for related to a particular event using live search trends.
For example, if you created a Valentine's Day GIF in advance of the holiday, you can use the trends tool on Valentine's Day to see what GIF search terms are trending and edit the keyword tagging on your GIF in real-time to capitalize on search trends. You may have tagged your content with "Valentine's day", but analyzing live search trends reveals that the top trending GIF search related to the holiday was "thank you mom".
Using this insight, you can differentiate your content from every other brand and help your content appear as one of the first organic results when people search for that popular GIF search term.
As you can probably tell by now, an always-on approach enables you to fully utilize GIFs as a marketing channel. GIF marketing allows you to seamlessly integrate your branded content into consumer conversations and vertical video on social media. People will not ignore sponsored content or overt advertisements. Branded GIFs can be an effective tool for consumers to share with their close friends and followers in order to enrich conversations and the content they share.
Not to mention, an always-on approach can help enable your brand to be a part of cultural moments other than GIF search terms related to your products and services. Always-on allows you to make your brand a natural part of the conversation, adding value to the digital consumer experience while earning you massive amounts of brand impressions.
Frequently Asked Questions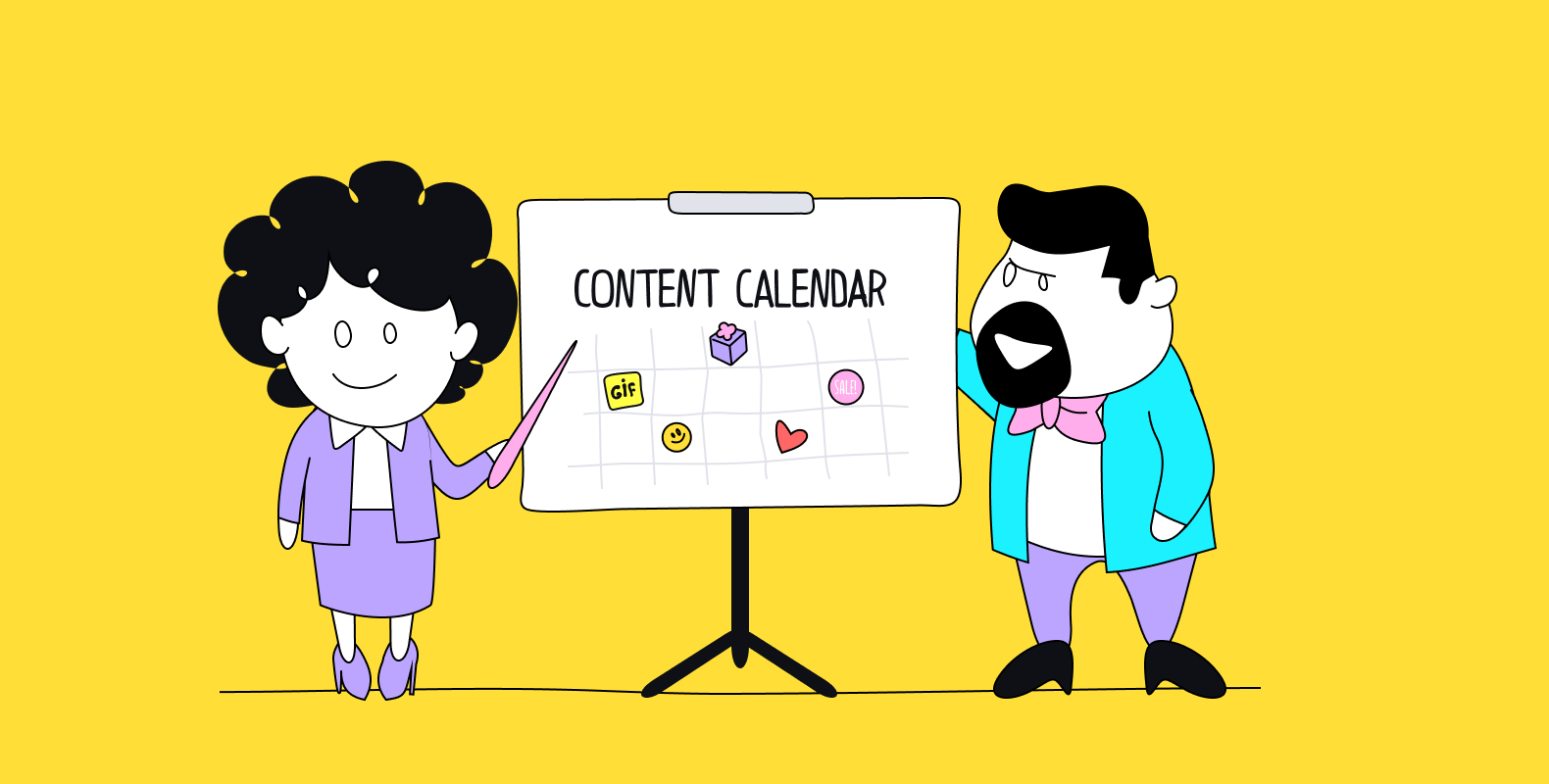 What is a GIF content calendar?
A GIF content calendar is a planning tool that businesses can use to organize and schedule their GIF content. A GIF content calendar can help businesses plan out their GIFs in advance and track their performance over time. It can also be used to plan content around specific events and holidays, as well as to track trends and topics that are popular with their audience. By creating a GIF content calendar, businesses can create more effective and engaging content.
When should GIFs be used?
GIFs can be used in a variety of ways, depending on the message you are trying to convey. GIFs are often used as a fun way to draw attention to important messages or add a bit of humor. They can also be used to illustrate instructions and create shareable content. GIFs are also great for creating interactive content, which can be a great way to engage with customers and followers.
Why is always-on marketing good for GIFs?
An "always-on" marketing strategy is good for GIFs because it allows businesses to share timely and relevant GIFs when they are most likely to be seen and shared. By creating GIFs related to current trends, businesses can capitalize on the social media buzz and increase engagement. Additionally, an "always-on" marketing strategy can help to build brand recognition and create shareable content that can be used across multiple platforms.