You've probably heard that "timing is everything". And just like a conductor leading a symphony, it's up to us marketers to make sure our marketing strategy hits all the right notes at the right moment. And can you think of anything better to add a visual finish to our marketing than GIFs? Didn't think so. These animated pictures represent the beat to our song, the icing on our cake, the... well, you get the idea. Today, we'll look at the science of timing when using GIFs in marketing. We'll go over everything from evergreen, viral, and real-time marketing to why timing is so important with GIFs, and we'll give you some tips and best practices for doing it right. We'll also show you real-world examples of brands that have perfected the art of GIF timing. Let's get this party started!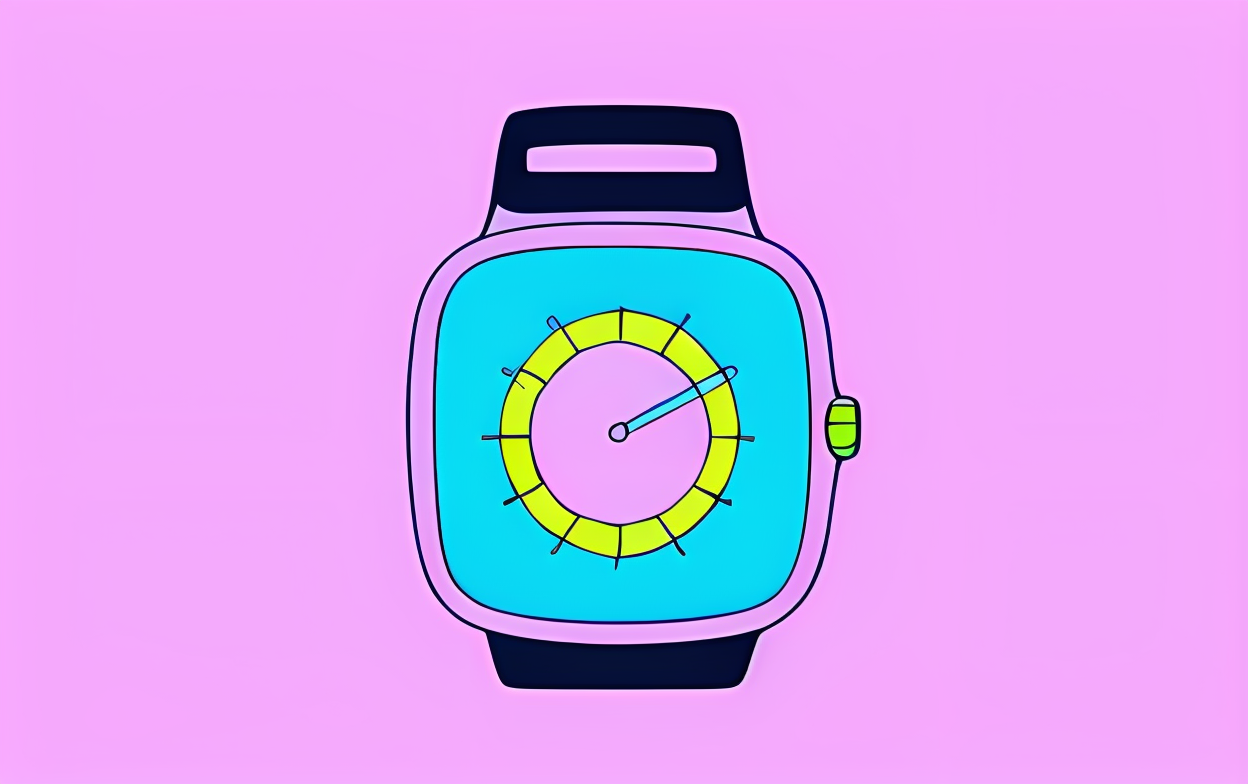 Defining Evergreen, Viral, and Real-time Marketing
When it comes to marketing, content can be divided into three categories: evergreen, viral, and real-time. Each plays a distinct purpose in a brand's overall strategy, and understanding how to employ GIFs in each context, as well as the role of time, is critical for success. Let's get deeper into each sort of marketing and look at real-world instances of how GIFs may be used effectively.
1. Evergreen Content: The Timeless Treasure
Evergreen content is the marketing world's tried and true little black dress. It remains current, engaging, and beneficial to your readers long after it has been published. This form of content focuses on topics that do not lose their attractiveness or utility over time, allowing marketers to reap the rewards of their investment indefinitely.
GIFs may play an important role in evergreen marketing by offering visually appealing, easily digestible content that survives the test of time. Consider instructive GIFs, product demonstrations, or even portions of evergreen video material recast as GIFs. These pictures may be shared and reshared across several platforms, generating consistent interaction and increasing your brand's visibility.
Tasty, the popular food network, for example, frequently offers delectable, step-by-step recipe GIFs with a long shelf life. These evergreen GIFs appeal to a wide audience, and because people are continuously looking for new recipes to try, they remain valuable and shareable over time.
Viral Content: The Buzz Generator
Viral content is like that stylish, eye-catching dress that draws attention and gets people talking. It's all about creating an immediate buzz and attracting the attention of your target audience in a short amount of time. Viral material frequently capitalizes on current trends, memes, or pop cultural moments, making it highly shareable and engaging.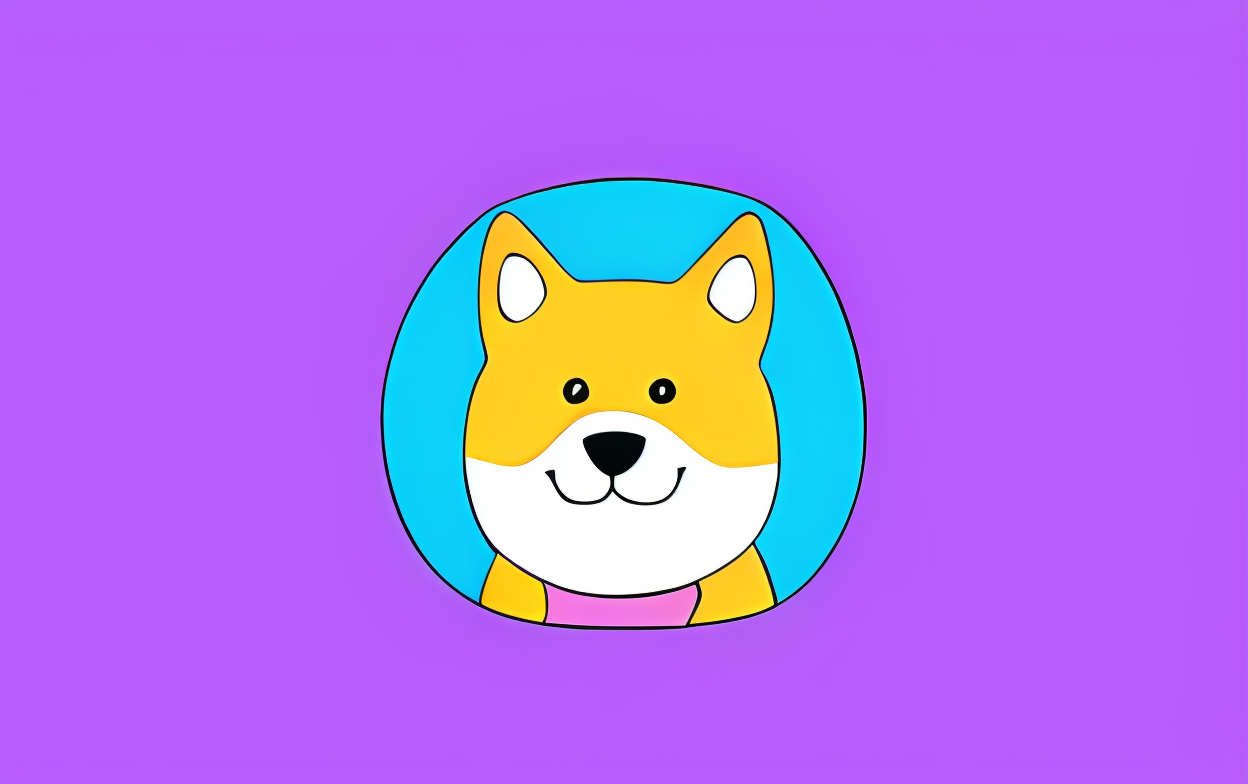 GIFs are a perfect choice for viral marketing because they may rapidly convey emotions, comedy, or relevant events that engage with your audience. Viral GIFs can spread like wildfire by capitalizing on relevant trends or events, resulting in tremendous engagement and brand visibility.
The collaboration between Gatorade and Snapchat during the 2016 Super Bowl is an excellent example of viral GIF marketing. Gatorade designed a sponsored lens that depicted a football player pouring a cooler of Gatorade onto users' heads, a traditional celebratory gesture in sports. This amusing, interactive GIF lens was an instant smash, with users sharing their customized Gatorade-drenched selfies across social media sites.
3. Real-time Marketing: The Swift and Nimble Game Changer
Real-time marketing entails being present and reacting to current events, news, or social media conversations as they develop. It's the ultimate agility test, challenging brands to think on their feet and adapt to an ever-changing marketing landscape.
GIFs can be extremely effective in real-time marketing because they allow firms to join ongoing conversations with relevant, timely, and engaging imagery. Brands can position themselves as culturally aware and connected to their audience by reacting fast to current events, trends, or viral moments.
Oreo's response to the 2013 Super Bowl blackout is a famous example of real-time marketing with GIFs. After the stadium went dark, Oreo's social media team swiftly posted a simple yet effective GIF of an Oreo cookie with the tagline, "You can still dunk in the dark." This precisely timed and contextually relevant GIF drew a lot of attention and praise, establishing Oreo as a real-time marketing champion.
The Importance of Timing for GIFs
When it comes to employing GIFs in marketing, timing is crucial. Getting the time right can result in a variety of benefits for your brand, including higher engagement, increased brand exposure, and even increased sales. A well-timed GIF might mean the difference between your content getting lost in the digital noise and becoming the talk of the town. Let's look at why timing is so crucial for GIFs in marketing and look at some real-life instances of brands that have successfully timed their GIFs to leave a lasting impression.
1. Capturing Attention
Keeping your audience's attention in today's fast-paced digital world is more difficult than ever. With a constant onslaught of content competing for their attention, it's critical to grasp the moment and employ GIFs at the right time to stand out from the crowd. For example, during the 2016 Rio Olympics, Gatorade created a series of GIFs showcasing athletes in motion, leveraging on the event's global popularity. Gatorade efficiently attracted the attention of sports fans and enhanced its brand position in the sports beverage market by distributing these GIFs during the games.
2. Riding the Hype Wave
Another great strategy to schedule your GIFs is to capitalize on the anticipation surrounding a major event or trendy topic. Companies that can ride the surge of excitement can generate a lot of attention and perhaps "go viral." A great example is the previously mentioned Netflix series "Stranger Things." Netflix was able to tap into the current fanbase's excitement and inspire even more people to watch the series by sharing GIFs highlighting popular sequences and characters from the program.
3. Emotional Resonance
Employing GIFs at the correct time might also help you establish an emotional connection with your audience. Posting a well-timed GIF that evokes a specific emotion or sentiment can increase your brand's relatability and deepen the link between your business and its audience. For example, in 2017, Apple created a series of animated GIFs to commemorate International Emoji Day. The GIFs showed off new emojis that would be included in an upcoming iOS upgrade. Apple was able to create excitement and expectation among iPhone users by timeing the release of these GIFs to coincide with World Emoji Day, further enhancing their emotional connection with the brand.
4. Real-time Relevance
As previously stated, real-time marketing is all about reacting to current events, news, or social media conversations as they occur. Brands may join the ongoing conversation with timely, engaging graphics that resonate with their audience by utilizing GIFs in real-time marketing. During the 2013 Super Bowl blackout, Oreo's "dunk in the dark" GIF was a spectacular example of real-time marketing done correctly. This precisely timed GIF not only highlighted the brand's agility, but it also produced a huge amount of engagement and favorable emotion around Oreo.
5. Seasonal Opportunities
Seasonal festivals and holidays provide an excellent chance for brands to use the power of timing with their GIFs. Brands can get into the holiday mood and generate memorable content for their audience by releasing seasonally related GIFs. Starbucks, for example, is well-known for its yearly Christmas cup design, and in 2019, the coffee giant created a series of GIFs highlighting its festive cups. Starbucks was able to generate enthusiasm about its limited-edition cups and drive more consumers to its stores by timing the release of these GIFs to coincide with the holiday season.
Factors to Consider When Timing GIFs
Mastering the art of timing for your GIFs necessitates a thorough awareness of the different aspects that can influence their success. These elements include your target audience, the platform you're employing, and the message's context. In this part, we'll go through each of these aspects in depth, offer recommendations for determining the best timing for your GIFs, and show real-world examples of brands that have effectively handled these considerations.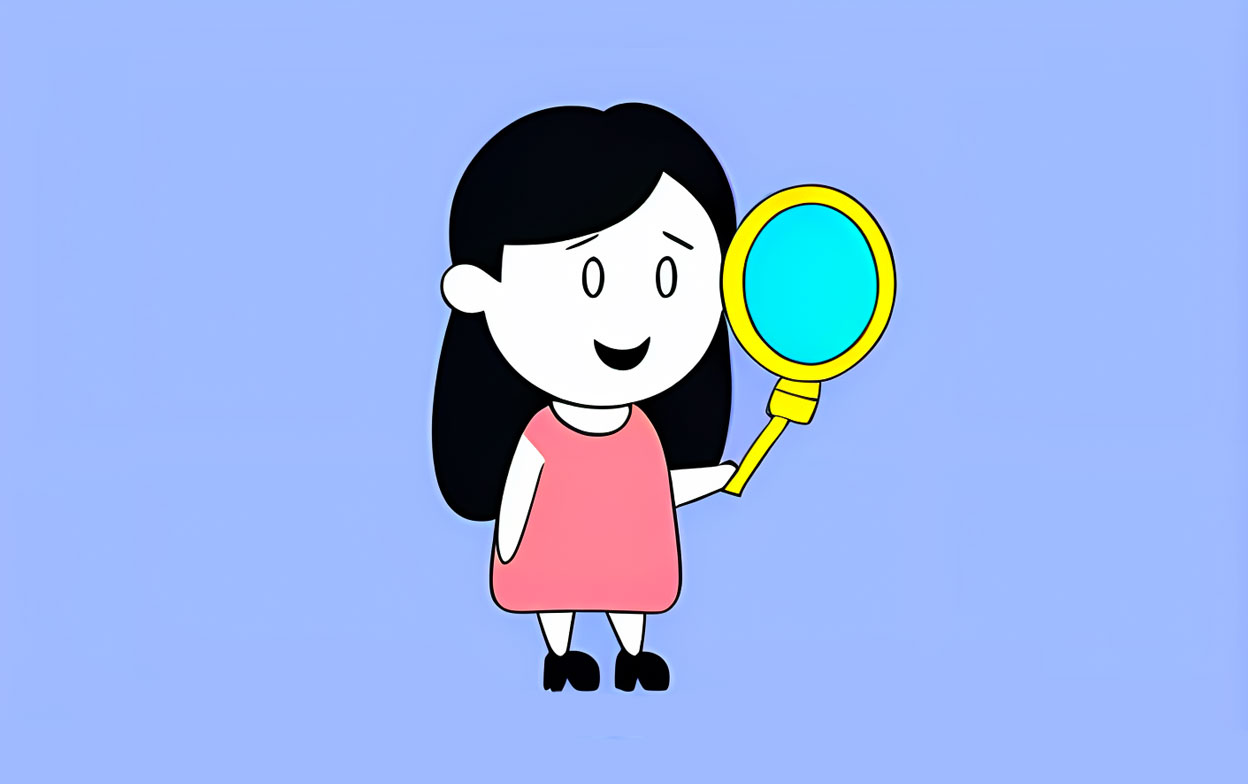 Know your audience: Understanding your target audience's likes, habits, and surfing behaviors is vital for strategically scheduling your GIFs. Watching your audience's online activity will help you identify high engagement times, which will lead you in selecting the best times to publish your GIFs. Consider Taco Bell, a company that predominantly caters to a younger audience. They frequently share playful, humorous GIFs in the nights and on weekends, when their audience is more likely to be engaged on social media, resulting in greater engagement and reach.
Choose the right platform: Many social media networks have different peak times and user patterns, which can affect the performance of your GIFs. To maximize the potential of your GIF, investigate the optimal times to post on each site and alter your posting plan accordingly. For example, because LinkedIn caters to a professional audience, uploading GIFs during business hours may be more beneficial than on weekends. Instagram, on the other hand, may see increased interaction around lunch breaks, early evenings, and weekends, making those times more appropriate for publishing your eye-catching GIFs.
Consider the context: The context in which your GIFs are shared can drastically influence their impact. Consider holidays, current events, and trendy themes to improve your GIF strategy. A well-timed, contextually appropriate GIF can produce considerable interaction and help your company stand out. The World Wildlife Fund's (WWF) Earth Hour campaign is an excellent illustration of this. The WWF utilized a GIF of a panda turning down the lights to promote awareness about the yearly event, seizing on the global discourse about environmental conservation. This timely, context-driven GIF created a lot of interest and helped the campaign go global.
Align with your brand's tone and voice: When developing your GIF strategy, make sure that your graphics and messaging are consistent with your brand's overall tone and voice. This consistency will help your audience connect with your brand and strengthen your identity. Mailchimp, an email marketing firm, for example, frequently shares funny, on-brand GIFs that reflect their fun, creative approach to marketing. Mailchimp has effectively built themselves as an industry leader with a strong, identifiable identity by timing their GIFs according to the tastes of their target audience and maintaining a consistent brand voice.
Monitor and adapt: Because the digital scene is always changing, it is critical for marketers to keep educated and modify their strategy accordingly. Keep an eye on your audience's preferences and change your GIF uploading schedule as appropriate. Also, track the performance of your GIFs and use the data to enhance your timing strategy over time. Buzzfeed, for example, is a brand that is continually testing and refining its content strategy based on audience input and performance data. As a result, they have become a content powerhouse that excels at timing and tweaking their GIFs for maximum impact.
To summarize, correctly timing your GIFs requires knowing a variety of aspects, including your target demographic, the platform you're utilizing, the context of the message, your brand's tone and voice, and the significance of monitoring and changing your strategy. You can design a great GIF strategy that promotes interaction and benefits your brand by examining these aspects and learning from successful real-life examples.
Consider applying the best practices listed below to make the most of your GIF strategy and maximize its timing. These pointers, together with real-life examples of brands that have mastered the art of timing, will help you up your GIF game and make a big impression on your target audience.
Monitor trends: Keep an eye on social media trends, news, and pop culture to uncover opportunities for topical, relevant GIFs. Companies that can swiftly capitalize on popular subjects with well-timed GIFs can see an increase in interaction and visibility. Consider the popular apparel retailer H&M. They capitalized on the enthusiasm around the debut of the film "Black Panther" by tweeting a GIF of a model wearing a themed T-shirt. This relevant, trend-driven content generated tremendous discussion and improved the brand's attractiveness among moviegoers.
Stay relevant: Maintain relevance by connecting your GIFs with your audience's interests and current debate. A GIF that connects with your target audience is more likely to be shared and gain traction. Starbucks, for example, frequently posts GIFs that commemorate seasonal events, such as the return of their renowned Pumpkin Spice Latte. Starbucks efficiently leverages timing to create buzz around their products by staying relevant and in tune with their audience's interests.
Be flexible: Marketing is an ever-changing landscape, and remaining fluid is critical to success. Be prepared to adapt your GIF strategy as trends and audience preferences shift, to keep your material new and interesting. Uber, the prominent ride-sharing business, is a perfect example of a brand that remains adaptable and modifies its GIF strategy to new situations. During the COVID-19 outbreak, Uber adjusted its messaging to emphasize safety, tweeting GIFs that emphasized their safety precautions and asked riders to wear masks. This timely, context-sensitive strategy enabled Uber to remain relevant and engage with their audience throughout a difficult period.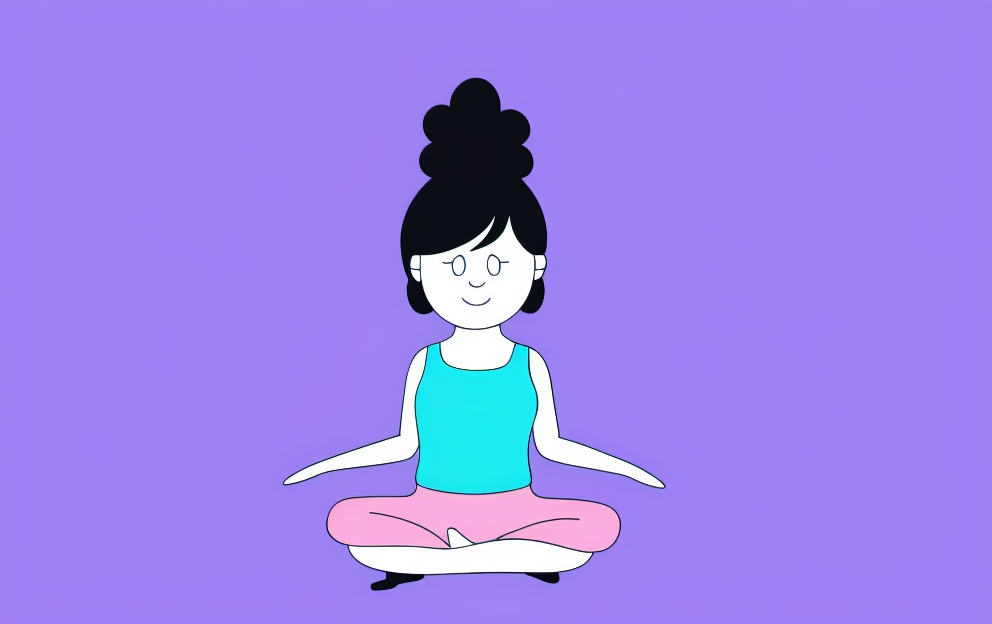 Use tools and platforms: Use analytics tools like Google Analytics, Sprout Social, or Hootsuite to watch your audience's online behavior, determine peak engagement times, and optimize your GIF posting schedule. This data-driven method can help you fine-tune your timing strategy and maximize the impact of your GIFs. Trello, a project management software company, uses analytics to determine the optimal time to release its GIFs, resulting in higher interaction and a more successful content strategy.
Test and iterate: Constantly test your GIF strategy and evaluate the results to identify what works best for your audience. You can tweak your material and improve its efficacy over time by tracking the performance of your GIFs and utilizing that data to influence future selections. BuzzFeed is an excellent example of a brand that tries and iterates on its content strategy. They continually experiment with different types of GIFs and posting times to determine the most popular techniques, resulting in continuous progress and growth.
Collaborate with influencers: Working with influencers who share your target audience can help you optimize the timing of your GIFs and boost their reach. Influencers frequently have a comprehensive awareness of their followers' routines and preferences, making them well-suited to assist you in determining the optimal times to publish your material. Maybelline, for example, worked with prominent beauty influencers to market their new mascara using GIFs. Maybelline was able to enhance the impact of their GIF campaign by harnessing influencers' awareness of their audience and appropriate posting times.
By following these best practices for timing your GIFs in marketing, you can remain ahead of the curve and leave a lasting impression on your target audience. Recall that success in the world of GIFs necessitates a combination of innovation, relevancy, and adaptation. Your GIF marketing may truly shine with the appropriate technique and a great awareness of your audience, platform, and context. Now, let's look at some real-world examples and advice that demonstrate the finest practices for timing GIFs in marketing.
Wrapping Up
To recap, the science of timing is critical in properly integrating GIFs in your marketing. Understanding the many types of marketing, learning the art of timing, and applying best practices will help you boost your GIF game and leave a lasting impression on your target audience. Therefore, go forth and conquer the world of GIFs, remain current with trends, and experiment with timing to create a GIF-powered marketing campaign that will leave your audience wanting more. Remember that in the world of GIFs, timing is everything - and your opportunity to shine is now!
Frequently Asked Questions
When should I use evergreen content vs. real-time marketing with GIFs?
Evergreen content is ideal for long-term marketing or content that maintains its relevance over time. GIF-based real-time marketing is best suited for events, hot topics, or time-sensitive advertising.
What are some best practices for timing my GIFs in marketing?
Being current with trending themes, leveraging holidays or events to your advantage, and being flexible and ready to pivot your plan based on the response you receive are some best practices for timing your GIFs in marketing. It's also crucial to think about the platform you're using and your target audience's preferences.
How do I determine the best timing for my GIFs in marketing?
Consider your target demographic and their activity patterns, as well as the platform you're using to promote your GIFs, to identify the optimal moment for your GIFs in marketing. Look for opportunities to link your GIFs with important trending themes, holidays, or events for your brand or product.