Boomers use them, Millennials adore them. We're talking about GIFs—those moving pictures that everyone keeps sharing on social media. Anyone who's ever used a smartphone has come across a GIF (and probably couldn't stop staring at it). This very reason, the fact that they have an innate ability to capture people's attention, is why businesses are starting to use them in their marketing strategy. But don't just take my word for it, there are endless amounts of articles that discuss how GIFs are a fun and interactive way to convey a brand message, and how people love using them in email, blogs, and social media. But not so fast, if the only reason you've decided to incorporate GIFs in your marketing is to spice things up a bit, you're missing out on a significant opportunity. Because not only are GIFs a way to show off your brand's personality, the offer a solution to many issues marketers are facing.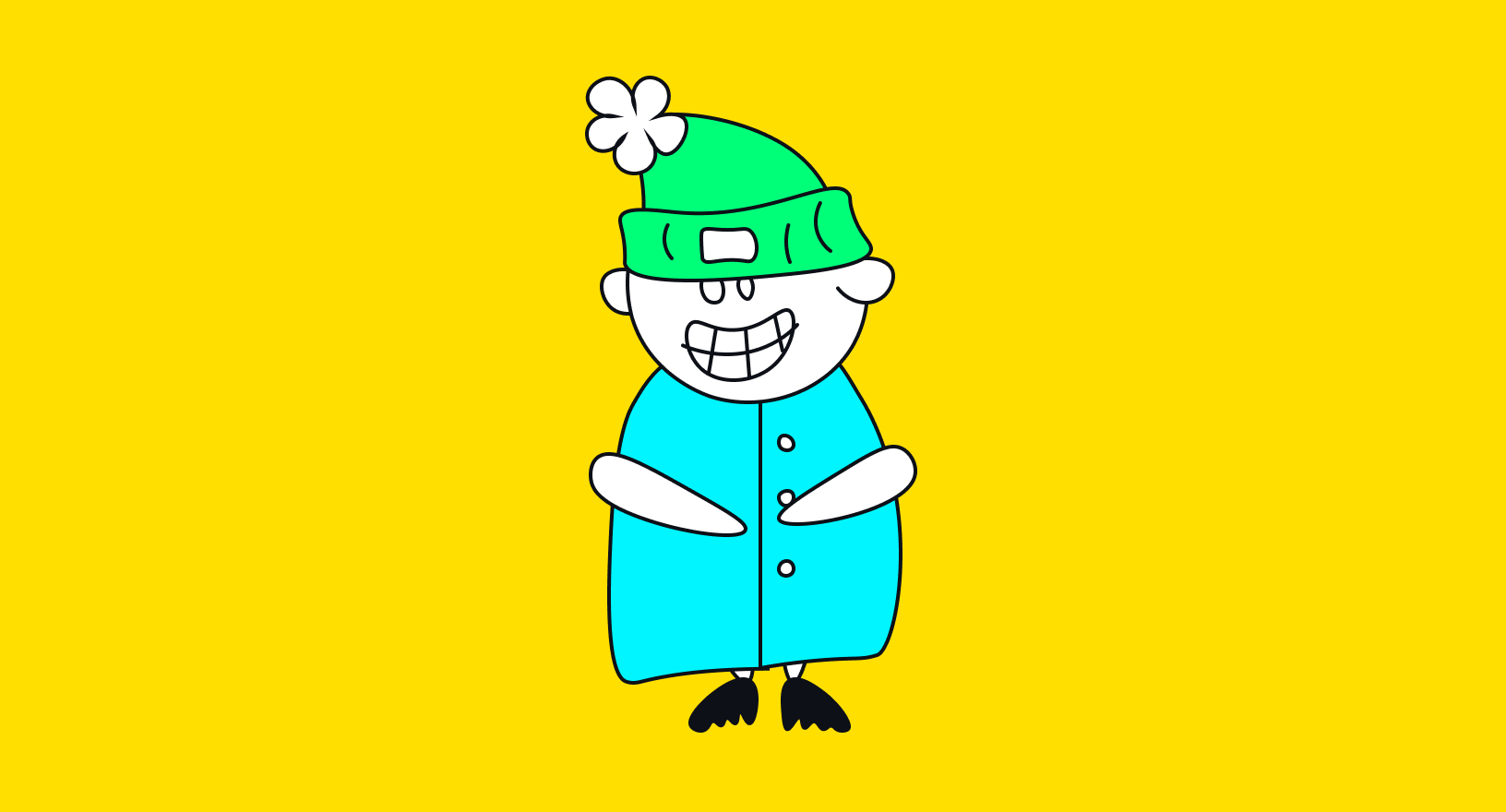 Giphy, Gfycat, and Tenor (which was acquired by Google) are just some of the GIF search engine platforms that have recently begun offering brands new options to develop and optimize content for their own search engines. In a manner similar to that of traditional search engines, whomever is able to provide the greatest content that provides the end user with the result (GIF) they were looking for has a good chance of capturing a sizeable portion of the 7 billion daily impressions generated by GIFs throughout the internet.
Because of this, consumer companies have a fantastic potential to get more engaging and high-quality impressions with customers than they could with billboards, television commercials, or interruptive internet ads. If you're a consumer brand in 2023, you need to start taking animated GIFs very seriously. This article is going to take a look at the reasons why GIFs have become so significant, as well as the steps that you can take to begin incorporating them into your marketing strategy.
1. GIFs are popular
GIFs are like that popular girl in high-school that everyone likes, is super nice, gets straight-As but also knows how to party. She's perfect in every occasion and everyone wants to be friends with her. GIFs' popularity is surging and the fact that this image file can be shared across all sorts of platforms makes it a winner. The most popular GIF search engines and the third-party integration partners are responsible for the distribution of GIFs. Giphy and Tenor both offer connections in a wide variety of popular social media and messaging apps, including Facebook, Instagram, Twitter, Snapchat, iMessage, WhatsApp, Tinder, and Slack, amongst many more.
Over ten million people have downloaded the Tenor mobile keyboard app, and it facilitates over twelve billion GIF searches every single month. Giphy boasts that their platform has 500 million daily active users, making it more popular than Twitter and Pinterest. These individuals transmit more than 10 billion GIFs every single day.
Yep. 10 billion GIFs are sent over messaging applications every single day as a means of enhancing and personalizing people's interactions with one another, whether it be with friends, foes, family, or coworkers. That is more than three times the daily total of 2 billion GIFs that were sent in 2017. About 70 percent of internet users aged 8 to 64 (about 200 million people) are able to transmit a GIF, and approximately 50% of those users indicate they do so at least once each week. A recent survey found that 69%of Americans said they use GIFs to interact with their friends on a regular basis. Respondents stated that this was due to the fact that GIFs are more successful at conveying feelings than either words or visuals alone.
It's a scientific fact. GIFs are extremely popular because humans are naturally visual beings. The human brain is 60,000 times faster at processing visuals than it is at processing text. The marketing industry has been aware of this fact for some time now. When advertising and content include graphics, they are more likely to be successful. GIFs are an excellent tool for conveying information in a concise manner using a visually engaging style that caters to the desire of content consumers for rapid pleasure while they are taking in information. GIFs allow companies to tell a story in just six seconds, making them suitable for audiences with shorter attention spans while also being entertaining to share with friends.
Because they combine elements of pop culture, internet memes, and human emotion, GIFs are inherently entertaining. GIFs can also be made to have a really personal feel to them. If you receive some wonderful news, this is a much more appropriate answer than simply stating "I'm excited!" People use GIFs as a form of communication in messaging exchanges when words alone are unable to adequately represent the feelings that they wish to convey.
2. Everyone messages
I notice this all the time—Boomers prefer to call one another, Millennials and Gen-Zers prefer texting (or voice messages). That means the opportunity for GIFs expands due to the rise of messaging. GIFs can be found pretty much anywhere there is texting. Mark Zuckerberg believes that in the not too distant future, each day there will be 100 billion messages sent. It appears that GIFs have a bright future ahead of them as more individuals are coming to the realization that they are superior than words when it comes to conveying feelings.
Third-party integrations with messaging apps such as Facebook Messenger, iMessage, Telegram, WhatsApp, Tinder, and Discord—all of which boast hundreds of millions of daily active users—are the primary means by which GIFs are disseminated and sent. According to Business Insider, the amount of time people spend using messaging applications is increasing and shows no sign of stopping any time soon. GIFs will continue to expand along with chat apps as they become more popular.
Even in the world of business, GIFs are becoming more and more common. Over 18 million office workers currently use the popular business messaging program known as Slack to replace email as their primary method of monthly internal contact with one another, clientele, and other coworkers. Slack's ability to interface with the most popular GIF search engines contributes to the platform's ability to make internal company communication feel less robotic and more personal.
There is a good probability that your audience is using GIFs whenever they are communicating with others, whether it be with their friends or with their coworkers. They are even beginning to seize control of social media platforms, particularly as feeds give way to stories.
3. Stories are on the rise
People's use of stories, a popular form of ephemeral material that enables users to offer a peek of their day-to-day life, is on pace to overtake the use of newsfeeds as the major means by which users communicate and connect with one another on social media platforms. On their various platforms, Snapchat, Instagram, Facebook, WhatsApp, and YouTube each offer their own version of a feature called "Stories." Meta is devoting a significant amount of resources to improving the quality of the advertising experience within Stories so that it is on par with or even exceeds that of newsfeeds for both end users and advertisers.
For the foreseeable future, it will continue to be essential for firms to keep their Facebook and Instagram profile feeds carefully controlled. However, in order for marketers to have a more fruitful engagement with customers, they will need to ensure that they can provide consumers with engaging experiences that are included within Stories. The production of new content on a daily basis for Stories requires a significant time investment and dedication from a business. Investing resources in this endeavor is not only costly but also fraught with danger. By giving user content more weight in Facebook's algorithm than content posted by businesses, the Time Well Spent (TWS) project was launched by the social media platform with the intention of assisting users in better connecting with one another rather than with businesses. The organic reach and interaction that a company's content receives on social channels reflects this trend, and businesses have noticed it. TWS has an effect on Stories as well. Investing resources in the switch to Stories can be a pricey endeavor, and there is always the possibility that users will not have the opportunity to view the material before it is removed from the platform.
4. GIF Stickers in Stories
Brands now have a new tool at their disposal to encourage users to include their products and services in their own Stories: GIF Stickers. People's use of these stickers as a means of expressing emotion and providing more context for the photographs and videos they publish on their Stories has been extremely widespread in recent years. Consumers are given the opportunity to use a brand as a means of self-expression through the creation of content that can be shared with all of their followers when brands create interesting GIF stickers.
When Instagram users search for a "coffee" GIF sticker, they are presented with a list of entertaining possibilities to choose from. Take note of the two Starbucks stickers that rank organically in the results page for the search term "coffee." Starbucks was able to circumvent Facebook's algorithmic restrictions and provide customers with a fresh and entertaining new method to engage with the company's brand. These two Starbucks GIF stickers have collectively garnered more than one hundred million impressions, and they have done it without drawing the ire that millennials and members of Generation Z generally direct toward advertisements.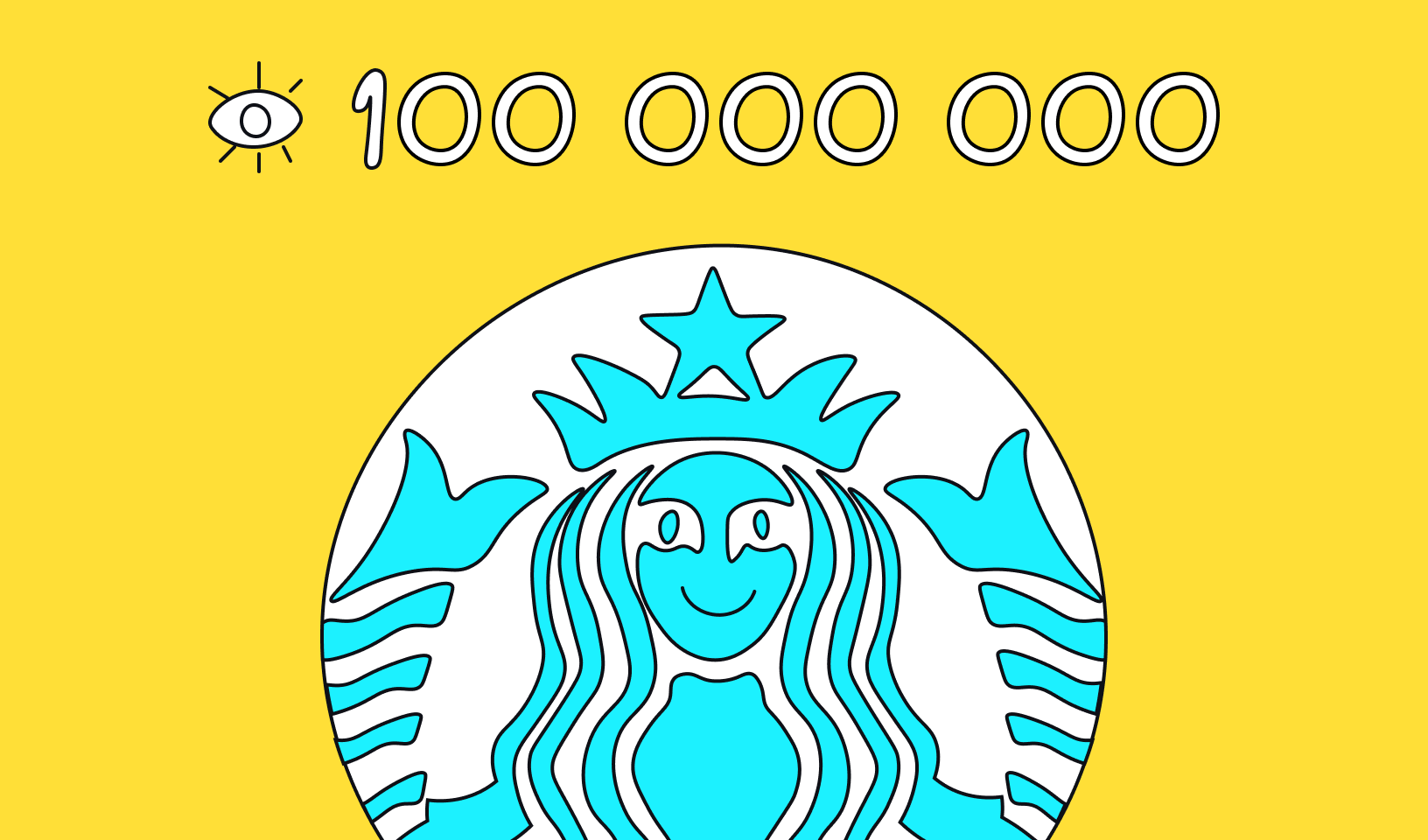 ‍5. Most people hate advertisements
People have a strong aversion to being advertised to. According to Forbes, 84% of millennials are dissatisfied with traditional marketing tactics and do not trust them. Consumers are upset by brands' use of annoying commercials, both traditional and digital, which cost millions of dollars to produce and interrupt their experience. These television advertising and billboards don't accomplish much to assist brands in gaining influence among younger generations. Even trackable and highly targeted digital marketing strategies that inject an advertisement into a newsfeed or pre-roll commercials that users are required to watch before they can access content are disruptive to the user experience and irritate potential buyers.
Advertisers have experimented with strategies in an effort to boost engagement with their content-blocking advertising and combat the phenomenon known as "banner blindness." When used in an aggressive manner, these strategies may assist advertisers in getting their message across; nevertheless, there is a risk that consumers may find them bothersome and that the relationship between the brand and the customer will suffer as a result. It shouldn't come as a surprise that 86% of consumers place a high value on authenticity in terms of the businesses they support. Consumers being subjected to unwanted advertising does nothing to assist develop authenticity. In order for a business to establish its authenticity, it should produce content that consumers love, content that is both helpful and makes them smile without expecting anything in return from the consumers.
Consumers typically do this in the context of messaging interactions with persons they are familiar with and trust. This presents an opportunity for companies to create engaging and genuine experiences by providing customers with GIFs that they can use to improve the quality of their messaging experience inside the context of their most private chats. Many traditional advertisements attempt to promote a product or outright sell something; alternatively, brands might develop content that people like to use and share with their friends rather than explicitly selling anything. Make content that can be actively used rather than stuff that is meant to be passively digested (and enjoyed).
6. Optimization of the GIF Engine (GEO)
If you are familiar with search engine optimization (SEO), or if you are a power-user of search engines, you are aware that the purpose of a search engine is to provide a positive experience for the person using the search engine. The goal is to provide the end user with the most accurate response to their question in the shortest amount of time. The same logic applies to search engines that specialize in GIFs. They want to give consumers the ability to swiftly respond in chat conversations with very pertinent (and frequently amusing) GIFs. This is accomplished mostly through the process of looking for keywords that have been assigned to each GIF, either by the person who created the GIF or by the search engine itself. This process is called Gif Engine Optimization.
But this is not the Google SEO from before 2003, with excessive use of keywords. These well guarded algorithms take into account a variety of other variables as well. For instance, Giphy makes use of the Google Cloud Vision (GCV) API to better grasp the image and text information contained within GIFs. But that isn't all, Giphy makes use of the Google Cloud Natural Language API to recognize the syntax of a block line of text. These computer programs have, with time, acquired the ability to comprehend feelings, responses, things, and even recognize famous people. This indicates that search engines are aware of Ophra Windrey and have a mental image of how she seems.
It is because of all of this that search engines are able to have a better understanding of the content and context of the GIF. This allows them to provide the end user with options for relevant GIFs depending on the keyword query, which ultimately results in a wonderful user experience.
It is not an easy effort to get GIFs to rank well naturally, and the procedure is similar to that of search engine optimization. It needs careful planning of keywords and content, research into competitors, and a lot of patience. The major GIF search engines release even less information than Google and Bing do concerning the best practices and the operation of their ranking algorithms (so mean). Achieving a high organic ranking includes both the intentional targeting of relevant keywords and the production of content that is tailored to match those keywords. Although it involves planning and patience, the end results will more than justify the effort.
7. Top brands are already using them
Already, many of the most successful and forward-thinking companies in the world recognize the importance of animated GIFs. This is like product placement from the present era, except better. People opt to transmit content to others they contact via messaging applications and social media because amazing GIF content entertains them and makes them want to share it with those others.
Imagine being in a group chat where people are arguing over something and you feel awkward. This "awkward" GIF from Breaking Bad is the ideal reaction you can provide! It hit more than 674 million views.
Even Amazon is getting involved. This meme is a humorous GIF that has collected 41 million impressions. It reminds buyers where they should be purchasing their gifts on Black Friday!
Starbucks, General Electric, Coca Cola, W Hotels, Converse, Subway, and Calvin Klein are just some of the other large companies that have previously achieved success with customers to the tune of billions of engaging impressions.
Wrapping up
If you have a consumer brand, you have the ability to communicate with your customers virtually anywhere. You may put your brand in front of consumers whether it's in the consumer's place of business or on their personal mobile device. The only digital safe zone available to a customer to avoid being exposed to advertising is in the personal discussions they conduct with their coworkers, friends, and family members via messaging apps. Let's not damage GIFs by filling them up with intrusive and annoying adverts as other websites do.
If done well, using GIFs as a marketing channel has the potential to be incredibly profitable as well as productive. They are concise enough to accommodate our ever-shrinking attention spans. You can't help but be intrigued by the repetitive 6-second videos, and you find yourself watching each one at least a few times. You may reap the benefits of hundreds of millions of impressions from your content if you make it interesting and make it such that it is meant to be experienced rather than digested. This will also help you connect with your audience in a more genuine way.
Frequently Asked Questions
Why are GIFs important for marketing?
In comparison to static images, GIFs provide a more engaging visual experience. They make your material more dynamic and, when used properly, help it stand out more in places like email, advertisements, social media feeds, blog posts, and more.
Where can I upload my GIFs?
Use Giphy to upload your branded GIFs once you've created a brand account there. Once you've done that, your GIFs will be easily shareable across social media platforms like Twitter, Facebook, Instagram, TikTok and more. Instagram users, for instance, can utilize the Giphy-powered search to include your GIF Stickers into their own stories.
Why are GIFs gaining popularity?
Although GIFs have been around since the early days of the internet, their popularity has only recently skyrocketed due to the widespread adoption of high-speed internet, the rise of messaging applications, social media and the proliferation of meme culture. They're also a great format to explain complex concepts in straightforward ways.