Ready to enhance your digital communication game? GIPHY, the go-to place for animated GIFs, stickers, and memes, is the ideal platform for expressing yourself and connecting with people from all over the world. Whether you're a brand, a creative, or an artist, GIPHY has a variety of features and tools to help you produce and distribute your content. In this article, we'll walk you through everything you need to know to get started on GIPHY, from selecting the correct account type to comprehending the many features and stats accessible. Now let's get this party started!
What is a GIF?
A GIF, or Graphics Interchange Format, is a type of digital image format that was initially developed in 1987. The format enables for the development of brief, animated graphics that repeat indefinitely. GIFs are widely utilized on social media sites and messaging apps to transmit emotions, sentiments, and ideas in a quick and visually entertaining manner.
GIFs are often made from video clips, but they can also be made from still images or text. They are limited to a maximum of 256 colors, which helps to keep the file size short and enables for speedy loading times. GIFs have become a crucial aspect of digital communication, particularly on social media sites such as Twitter, Facebook, and Instagram. They are frequently used to add humor, sarcasm, or emotion to messages and may be a great tool for engaging audiences.
What is GIPHY?
GIPHY is the most popular online database and search engine for GIFs. The platform was created in 2013 and has since evolved to become one of the most popular suppliers of GIFs on the internet. GIPHY allows users to search for and share GIFs, as well as upload their own. The platform also provides a variety of capabilities for companies, creators, and artists, such as the opportunity to generate branded content and track metrics.
GIPHY's huge collection of GIFs, which contains millions of alternatives in a variety of categories, is one of its primary advantages. Visitors can search for GIFs by keyword, browse popular categories, or make their own GIFs using GIPHY's GIF Creator tool. GIPHY, in addition to its search engine and content production tools, provides a variety of advertising and sponsorship alternatives for brands. This includes sponsored GIFs, branded content, and unique integrations with social media networks and messaging apps.
GIPHY is a useful tool for anyone wishing to make, share, or discover GIFs online. Whether you are a brand, creator, or casual user, the platform provides a variety of features and tools to help you get the most out of your GIF content.
Choosing the Right Account Type
When signing up for GIPHY, it's critical to select the account type that best meets your needs. Here's a closer look at each account type, including its features, requirements, and application process.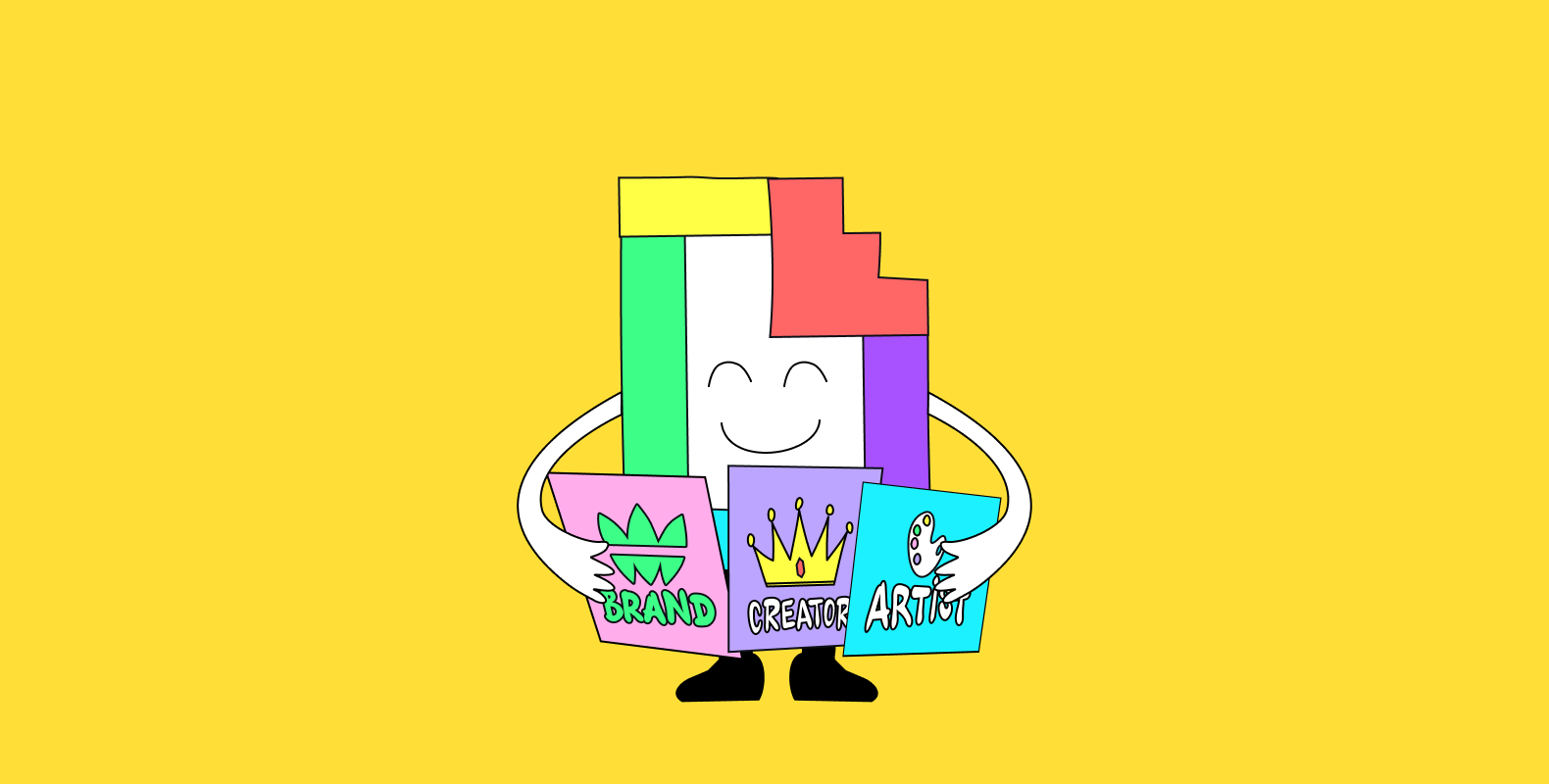 Brand accounts are best suited for companies and organizations who wish to develop and share branded content on the network. With a brand account, you can create bespoke stickers and GIFs with your company's logo, slogan, or product. You may also use GIPHY's analytics tools to monitor the performance of your branded content.
To create a GIPHY brand account, you must submit some basic information about your brand, such as your company name, website URL, and a brief description of your firm. The application procedure is relatively simple and should only take a few minutes to complete. Brand accounts are free to create, and you can begin publishing branded material as soon as your account is approved.
GIPHY brand accounts include Netflix, Coca-Cola, and Nike. Some businesses utilize their brand accounts to develop and distribute branded material, such as stickers and GIFs, in order to engage their customers and raise brand awareness.
Creator accounts are great for individuals or teams who wish to develop and share original content on the site. With a creator account, you can publish your own GIFs, stickers, and memes and measure their performance using GIPHY's analytics tools.
To open a Creator Channel, simply submit your basic information including your name, email address, and profile photo, along with samples of your creative work. GIPHY will carefully review your application, ensuring that it aligns with their standards.
Examples of GIPHY Creator accounts include creative professionals such as illustrators, designers, filmmakers, influencers, and more. If you fall within these categories or believe your content qualifies, don't hesitate to apply and get involved in the GIPHY Creator community!
Artist accounts are ideal for visual artists and designers who wish to promote their work on the site and even get hired to create work for brands. With an artist account, you may create and upload original artwork and illustrations in the form of stickers and GIFs. GIPHY's analytics tools can also be used to track the performance of your content.
The GIPHY Artist program is an exclusive, invitation-only program designed specifically for digital and visual artists. To be considered, you must first apply and receive approval as a Creator. Once upgraded, their dedicated Artist team carefully reviews all submissions and contacts eligible artists directly.
Before submitting your application, it's crucial to update your GIPHY channel with the following information to maximize your chances of approval: an avatar image, relevant links to your portfolio, website, and/or social media, as well as 5 to 10 (or more) original, animated, non-commercial GIFs and/or stickers. The application process can take several weeks to complete as GIPHY analyzes your submission and determines whether your artwork matches their requirements.
Artist accounts on GIPHY include Ryan Seslow, Bianca Bosso, and Russell Taysom. To connect with their audiences, these artists create and distribute original artwork and images, such as cute animals and inspirational phrases. By having an Artist account on GIPHY, you not only showcase your talent but also gain visibility in GIPHY's Artist directory, opening doors to potential work opportunities through the "Hire Me" button. This allows you to connect with clients seeking artistic services and further expand your creative endeavors.
As you can see, picking the correct GIPHY account type is critical to reaching your goals on the site. Brand accounts are good for businesses and organizations, creator accounts are ideal for videographers and influencers, and artist accounts are ideal for visual artists and designers. While the application procedure may take some time, making an account is free, and once authorized, you can begin sharing your material with the rest of the world.
Understanding Account Features
GIPHY provides a variety of tools and features to assist you in creating and customizing your content. For example, you can use GIPHY's GIF Maker to generate your own GIFs from your own photographs and videos; create bespoke stickers with your own designs and artwork.; and even design your virtual backdrops for your video calls.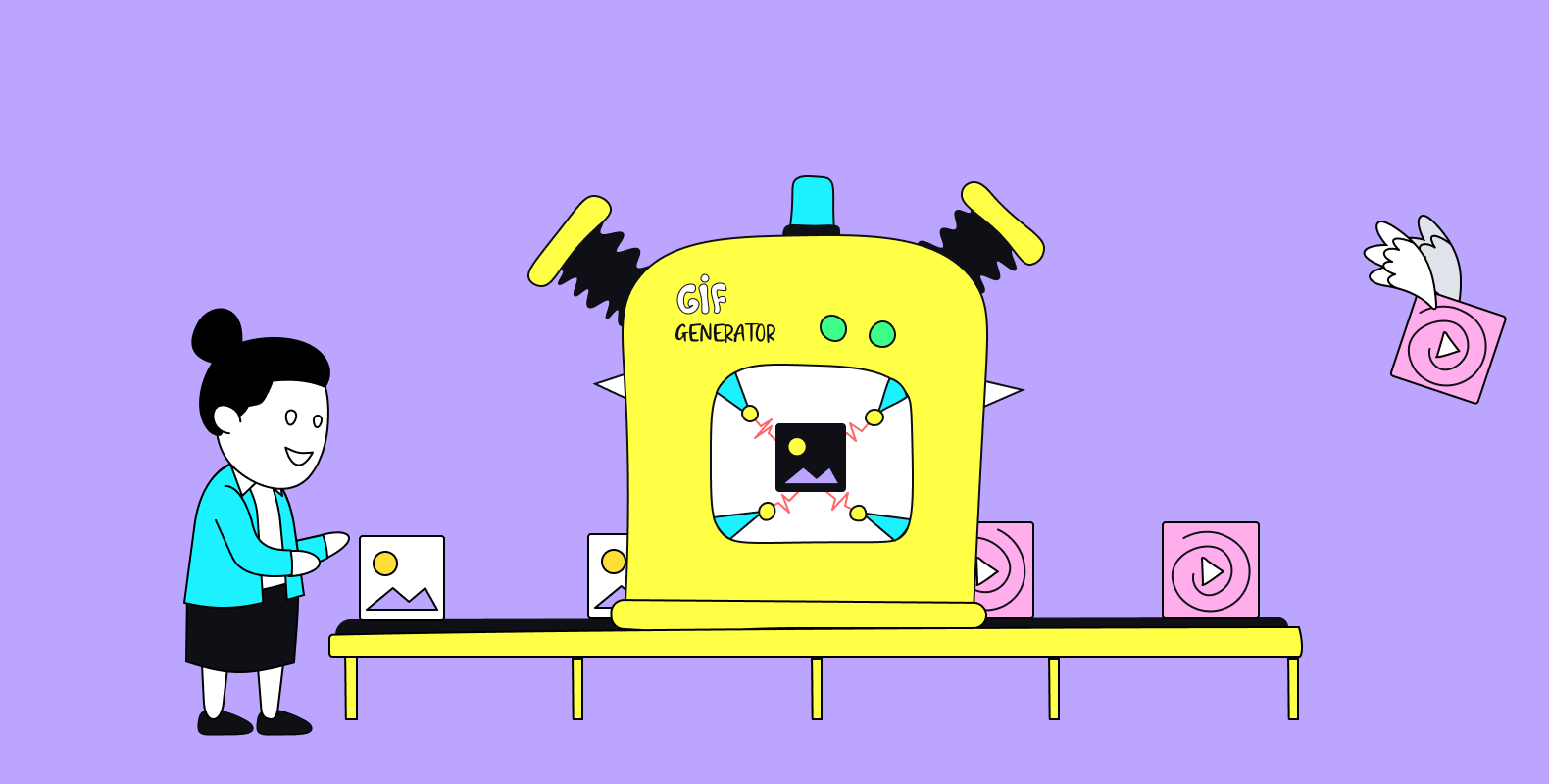 To use these features, you must first sign up for a GIPHY account. Making an account is simple and free. You may sign up with your email address or by integrating your social media accounts. After you've created an account, you can begin uploading your material to the platform. GIPHY has strong criteria for content quality and appropriateness, so make sure to read them before uploading any content.
If you are a company or organization, you may want to apply for a brand account. The application process can take some time, but if approved, you will have access to additional features and tools that will help you develop and promote your branded content more efficiently.
GIPHY provides a variety of features and tools to assist you in creating and sharing content on the site, all for free. GIPHY has something for everyone, whether you are a business, a maker, or an artist, and with its large collection of GIFs and stickers, it is a crucial tool for anybody trying to produce and share entertaining content on the internet.
Using GIPHY for Marketing
Using GIPHY for marketing is a terrific method to raise brand recognition and engage with your audience in a fun and creative way. With millions of users accessing the site every day, GIPHY allows businesses to utilize the power of visual content to engage with their target audience.
One of the primary advantages of using GIPHY for marketing is the ability to produce and share branded material that matches your company's identity and messaging. You can develop a consistent visual identity across all your marketing channels and enhance brand recognition by generating unique stickers and GIFs containing your firm's logo, phrases, or items.
Furthermore, GIPHY's analytics tools enable you to track the performance of your content and obtain insights into your audience's behavior and preferences. You can track how many views, shares, and downloads your stickers and GIFs have, which can help you optimize your content and enhance your marketing strategy over time.
GIPHY also provides advertising possibilities for businesses that wish to promote their content on the platform. Sponsored GIFs and stickers can appear in search results and category pages, increasing brand awareness and exposure to a larger audience. GIPHY's targeting tools enable you to reach specific audiences based on interests, demographics, and behaviors, ensuring that your ads are seen by the appropriate people.
It is crucial to note, however, that generating successful branded content on GIPHY necessitates a thorough grasp of the platform's culture and user behavior. GIPHY is known for its quirky and irreverent material, and users respond better to content that is humorous, relatable, and honest. Companies that try to impose their messaging or style on the platform may not find the same degree of engagement or success.
Using GIPHY for marketing may be a fun and productive method to connect with your audience and raise brand awareness. You can utilize the power of visual material to promote your business and engage with your audience on a deeper level by producing bespoke stickers and GIFs, tracking your performance metrics, and taking advantage of GIPHY's advertising opportunities.
Metrics and Analytics
GIPHY's analytics tools are a valuable resource for businesses and creators looking to obtain a better understanding of their audience and measure the performance of their content on the platform. These tools provide a wide range of metrics that can help you measure the performance of your campaigns and adapt your approach accordingly.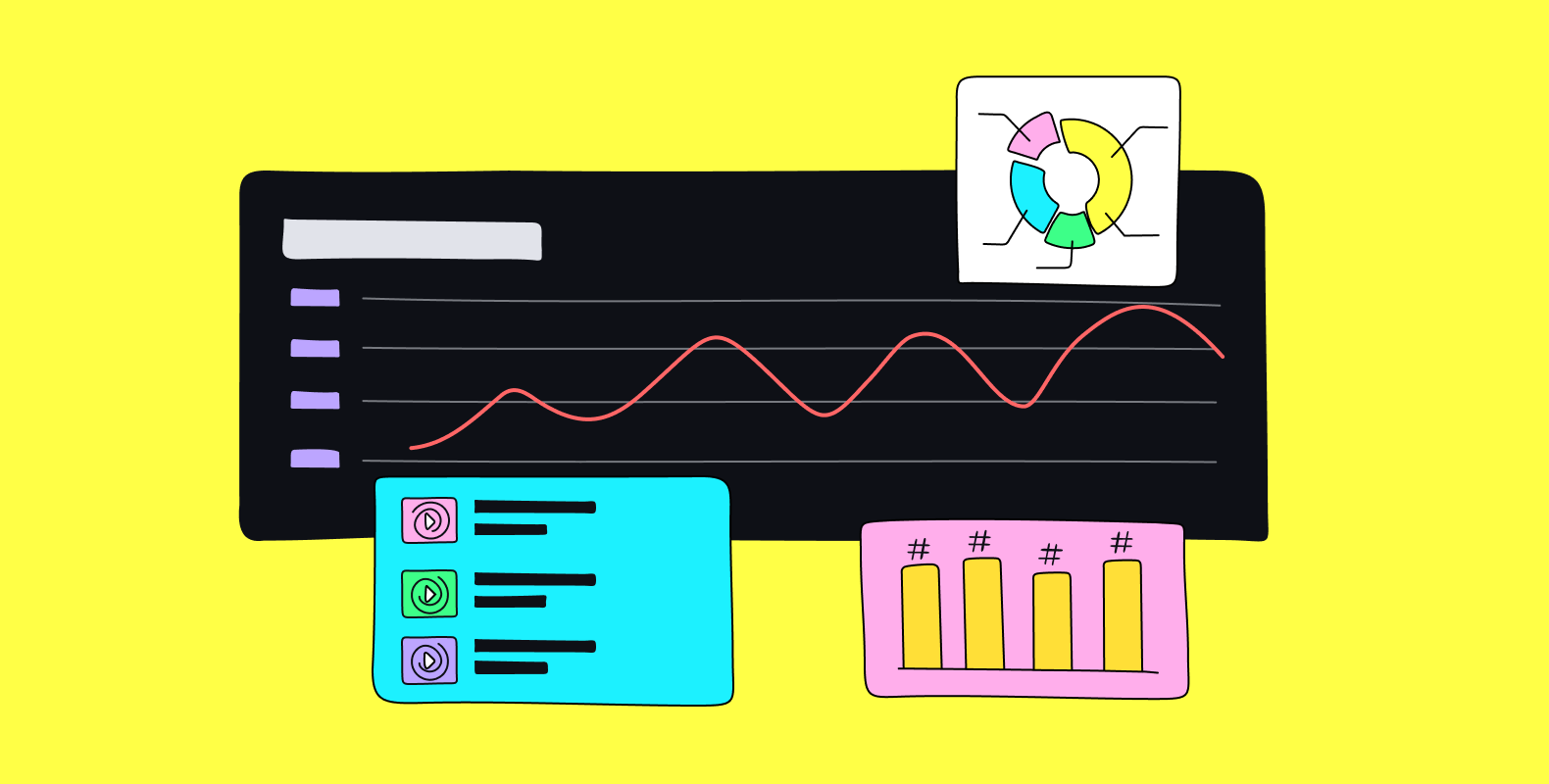 GIPHY's analytics tools function primarily by tracking the number of views, shares, and engagement that your material receives. This data can help you determine how many people are engaging with your content and how viral it is getting. This information is available through GIPHY's analytics dashboard, which provides a full assessment of your content's performance over time.
In addition to analyzing interaction numbers, GIPHY's analytics tools allow you to identify which keywords and tags are driving the most traffic to your content. This can assist you in optimizing your tags and descriptions in order to increase your visibility on the platform and attract more readers to your content.
Another major feature of GIPHY's analytics tools is Search Insights. To gain a deeper understanding of audience behavior, search insights can be explored. Search insights provide valuable information about the single assigned search term that users search most frequently to engage with your content. These insights, refreshed daily, offer a glimpse into audience preferences and can help guide content creation and optimization.
GIPHY's analytics tools are accessible from your account dashboard and can be used at any moment to monitor your performance metrics and alter your approach accordingly. They provide a variety of customisable statistics and charts that allow you to track your success over time and find areas where you can increase your engagement and visibility on the platform.
Overall, GIPHY's analytics tools are a fantastic resource for businesses and creators looking to obtain a better knowledge of their audience and measure the performance of their content on the platform. By assessing engagement metrics, measuring keyword and tag performance, and watching user behavior, you can optimize your campaigns and increase your overall platform performance.
GIPHY vs. Other GIF Platforms
While GIPHY is one of the most popular networks for sharing and discovering GIFs, it is not the only one. There are various more GIF systems available, each with its own set of capabilities and benefits. Here is a comparison of some of the most popular GIF platforms and how they compare to GIPHY.
Tenor
Tenor is a GIF platform that Google acquired in 2018. It, like GIPHY, allows users to search for and share GIFs, as well as create their own material. Tenor has a massive library of GIFs, with over 300 million available, and is linked into numerous social media sites and messaging apps, including Facebook Messenger and WhatsApp. Tenor, on the other hand, does not offer any advertising or sponsorship opportunities, and its analytics capabilities are limited in comparison to GIPHY's.
Imgur
Imgur is an image hosting and sharing platform that also accepts GIFs. While it does not have as extensive a library of GIFs as GIPHY or Tenor, it is a popular platform for sharing and discovering creative material. Imgur also provides its users with a variety of customization options, such as the ability to create albums and change the design of their profiles. Nevertheless, because Imgur focuses on photographs and memes, it is not well-suited for corporations or organizations trying to promote their brand.
Reddit
Reddit is a social news aggregation and conversation platform that also enables GIFs. While not officially a GIF site, Reddit has a huge and active community of users that produce and share GIFs on the network. Reddit's strength resides in its communities, or subreddits, which are dedicated to specific topics or hobbies. This implies that users can search and share extremely precise content that is difficult to find on other sites. However, Reddit's layout may be overwhelming and confusing for new users, and its content moderation procedures are frequently contentious.
Overall, GIPHY is a robust and versatile platform that provides a wide range of features and capabilities for businesses, makers, and artists. While there are alternative platforms available, GIPHY's large library of GIFs, customized account choices, and strong advertising and sponsorship opportunities make it a top choice for anybody wishing to produce and distribute interesting content on the internet.
Wrapping Up
Visual content is king in today's digital world, and GIPHY is a platform that allows creators to harness the power of visual storytelling. Using its huge library of GIFs and stickers, it provides a new and entertaining approach to communicate with audiences. GIPHY's user-friendly layout and intuitive account choices make it simple for anybody to get started and create content that resonates with their following. The platform's strong analytics capabilities provide significant insights into user behavior and preferences, allowing producers to tailor their content and better engage with their audience.
GIPHY allows businesses to produce branded content that is both interesting and shareable. Businesses can use its sophisticated advertising options to target specific audiences and attract more traffic to their website or social media platforms. Additionally, businesses can utilize GIPHY's analytics tools to track the performance of their content and acquire vital insights into their audience's behavior and preferences.
GIPHY allows creators to exhibit their work and reach a larger audience. Creators can build and share their unique perspective with the world using its customized account choices. Whether you're a visual artist, a graphic designer, or a social media influencer, GIPHY's huge collection of GIFs and stickers offers a fun and creative method to engage with your followers and promote your brand.
Overall, GIPHY is an amazing platform for anyone looking to express their creativity and attract a larger audience. Its user-friendly layout, adjustable account options, and sophisticated analytics capabilities make it the ideal platform for both businesses and creators. By signing up for GIPHY today, you can begin creating and sharing compelling content that resonates with your audience and helps you achieve your marketing objectives. So why not give it a shot? Join the millions of creators and companies that have found the potential of GIPHY and start sharing your unique perspective with the world now!
Frequently Asked Questions
Can I use copyrighted material in my GIFs and stickers on GIPHY?
You are not permitted to use copyrighted material in your GIFs or stickers on GIPHY. Any content on the platform must be either original or licensed. If you utilize copyrighted material without permission, your content and account may be removed.
How can I get my brand's content featured on GIPHY's homepage?
The featured material on GIPHY's homepage is chosen based on variables such as creativity, popularity, and relevancy. Provide high-quality, original material that is related to the platform's culture and user behavior to boost your chances of being highlighted. You can also promote your content by taking advantage of GIPHY's advertising and sponsorship possibilities.
How can I collaborate with other creators and artists on GIPHY?
To collaborate with other GIPHY creators and artists, search for other users and send them a message to discuss potential collaboration options. To interact with other producers and monetise your material, you can also join GIPHY's content partnerships program.