GIFs are an important part of online communication because they allow people to express themselves with humor, emotion, and wit. But where are all the GIFs coming from? Meet the GIPHY artists, the brilliant artists that create the animated images that make us laugh, weep, and react. GIPHY is the number one GIF search engine and platform with over 500 million daily users. It's a gathering place for artists to share their work, and many have converted their talents into successful careers. In this comprehensive guide, we'll take a look at what GIPHY artists do, how they make money, and how you can join their ranks.
What is a GIPHY Artist?
GIPHY is a platform where anyone can find, upload, and share animated GIFs. There's a huge library of GIFs there that you can use for anything from social media posts and messaging to ads and marketing online. While many people make and submit GIFs, there is also a sizable group of GIPHY artists who focus solely on making new, high-quality GIFs.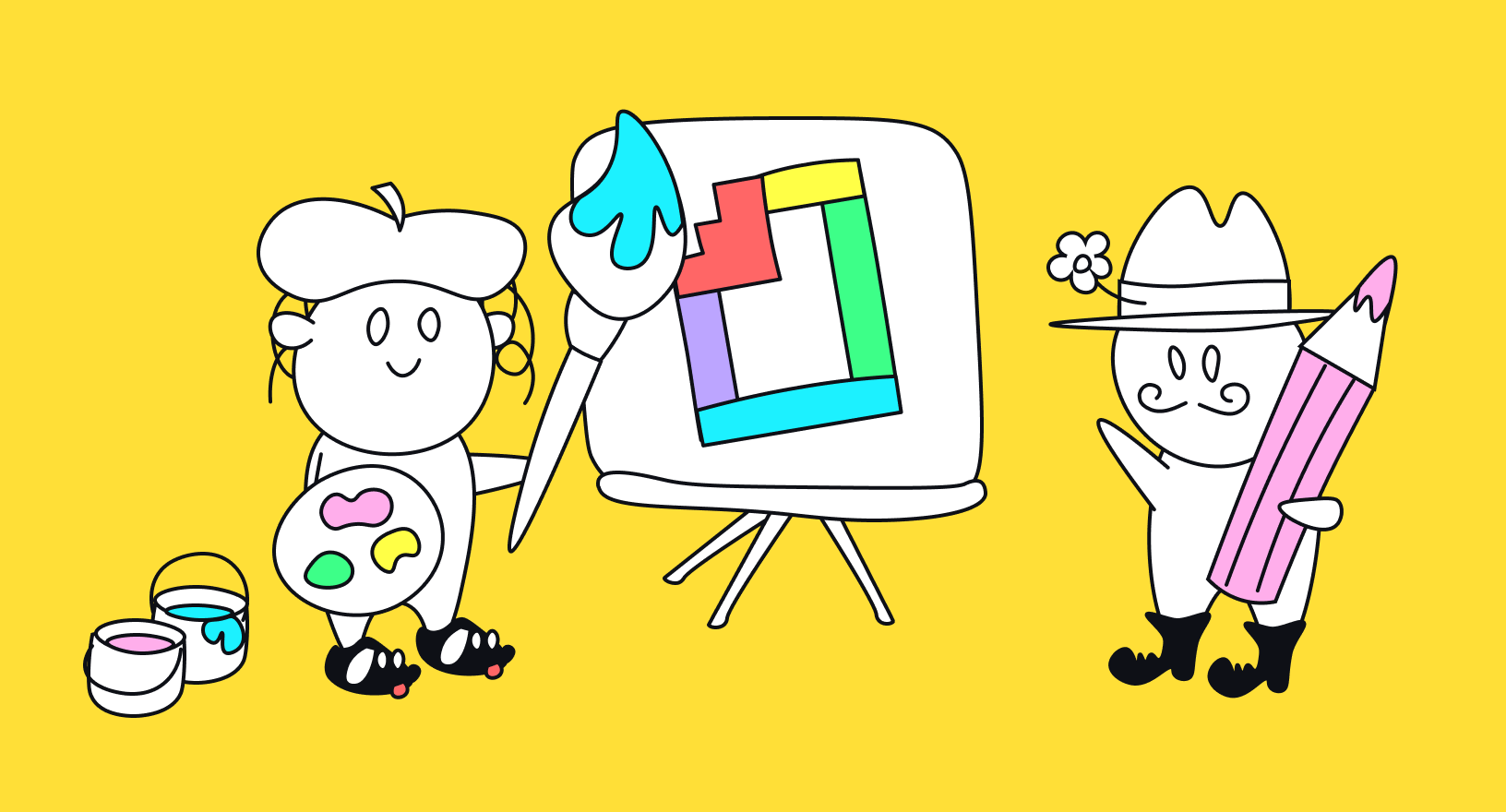 The term "GIPHY artist" refers to a creative professional who generates GIFs for the GIPHY webpage. Such people make up a wide spectrum of professional animators and enthusiastic amateurs who like the challenge of making dynamic and engaging GIFs. Artists on GIPHY are responsible for making GIFs of such high quality and interest that they are used and shared by millions of people across the world.
Everything from personal illustrations to stock photos to references from popular culture can be found within these GIFs. Some artists focus on one particular genre or theme while others produce a wide range of works. Applying to the GIPHY Creators program is the first step to becoming a GIPHY artist. Everyone who can make unique, high-quality GIFs is welcome to apply to this program. You can apply for the GIPHY Arts program once you've been accepted as a Creator. Keep in mind that this is an invitation-only program for digital and visual artists. Once you've been accepted as a Creator, GIPHY's Artist team will analyze each submission and contact you directly if you qualify.
In order to apply for the Giphy Artist Program, you must first sign up for a Giphy account. After signing up, you'll be able to submit an application in which you'll detail your background, experience, and relevant work samples. As you'll also be expected to provide a portfolio of your greatest GIFs, it's crucial that you have access to a variety of professionally-made GIFs that demonstrate your individuality and originality. Giphy will assess your application and portfolio and may reach out to you for more information or to seek revisions. If your application qualifies for an Artist channel, you will be given access to the Giphy Artist Dashboard, where you may upload and manage your GIFs on the site. By becoming a Giphy Artist, you can possibly expand your audience and money streams through licensing agreements and brand partnerships.
How Do GIPHY Artists Make Money?
As a GIPHY artist, you can make money in a number of ways. Here are some of the most common ways GIPHY artists earn money: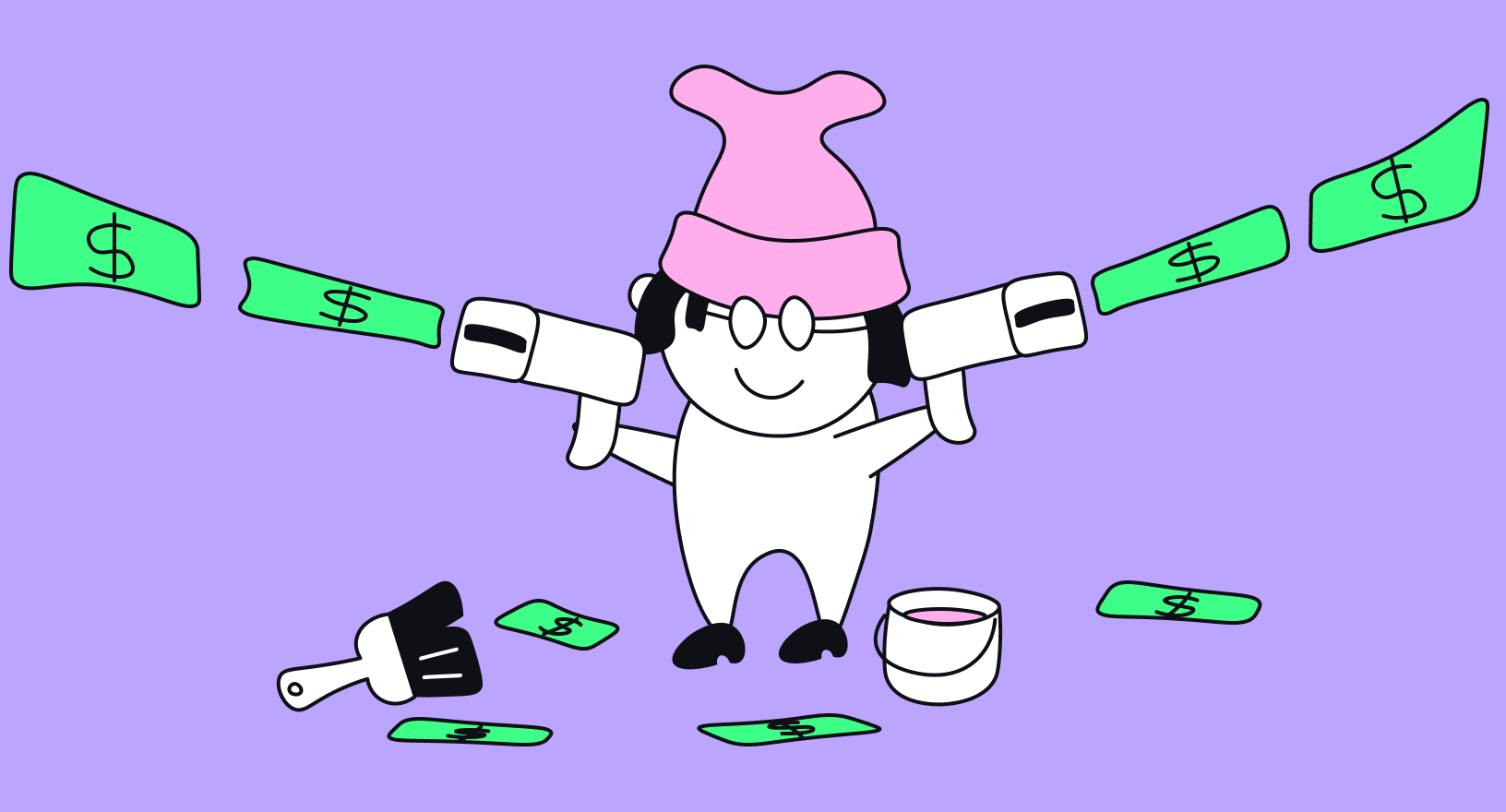 Licensing deals: GIPHY works with businesses and brands to let them use GIFs in their marketing and advertising. When a business buys a license for one of your GIFs, you get a share of the money they make. How much you make per license depends on a number of things, such as the size and reach of the brand, the complexity of the GIF, and whether or not the license is exclusive.
Sponsored content: Sponsored content deals are another way for GIPHY artists to make money. Brands might pay you to make GIFs that promote their products or services. How much you get paid for sponsored content depends on the brand, the size of the project, and how much experience and knowledge you have.
Merchandise sales: If you have a lot of followers on GIPHY, you can also make money by selling merchandise. You could make stickers, prints, or other items with your GIFs and sell them through your website or a third-party site like Redbubble or Society6.
Commissioned work: As a GIPHY artist, you can also make money by doing work that people pay you to do. This could involve making GIFs for businesses or individuals on a project-by-project basis or working with brands to make custom GIFs for their marketing campaigns.
Partnering with GIF marketing agencies: Lastly, you can get in touch with GIF marketing agencies by doing freelance work for their clients. Get in touch with Gifyard to join their GIPHY artist network.
But the million dollar question is: as a GIPHY artist, how do businesses find you? One way is to use the search feature on GIPHY. If your GIFs are relevant, they may show up when a business or person searches for a certain keyword or tag. GIPHY may also include your work in collections it has put together, which can help you get more exposure and find new clients.
Make sure your GIFs are properly tagged and named with relevant keywords to make it easier for people to find them. Use a mix of broad and specific tags to make sure that your work comes up in a wide range of searches. You can also promote your work on social media and other online platforms to build a following and bring in potential clients.
How much money you can make really depends on a lot of different things. Some GIPHY artists make a few hundred dollars per month from licensing and sponsored content deals, while others make thousands. Your income will depend on how good your work is, how big and far-reaching your audience is, and how well you can get clients and make deals.
It's also important to remember that it might take a while before you start making a lot of money as a GIPHY artist. Building a following and bringing in clients can take time and work, so it's important to be patient and persistent. It might take a few months or even a year before you start getting regular commissions and licensing deals. But if you have the right skills and are willing to work hard, you can turn your love of making GIFs into a lucrative job as a GIPHY artist.
Tips for Success as a GIPHY Artist
To be successful as a GIPHY artist, you need to do more than just make GIFs. Here are some tips on how to do well as a GIPHY artist:
1. Develop your own style
If you want to stand out on GIPHY, you need to make a style that is unique and easy to recognize. Think about what makes your work unique and work on improving that. Think about things like color, composition, and subject matter, and try out different tools and techniques to find what works best for you. You can get ideas from other successful GIPHY artists, but don't copy their style. Instead, use their work as a starting point to create your own unique way of doing things.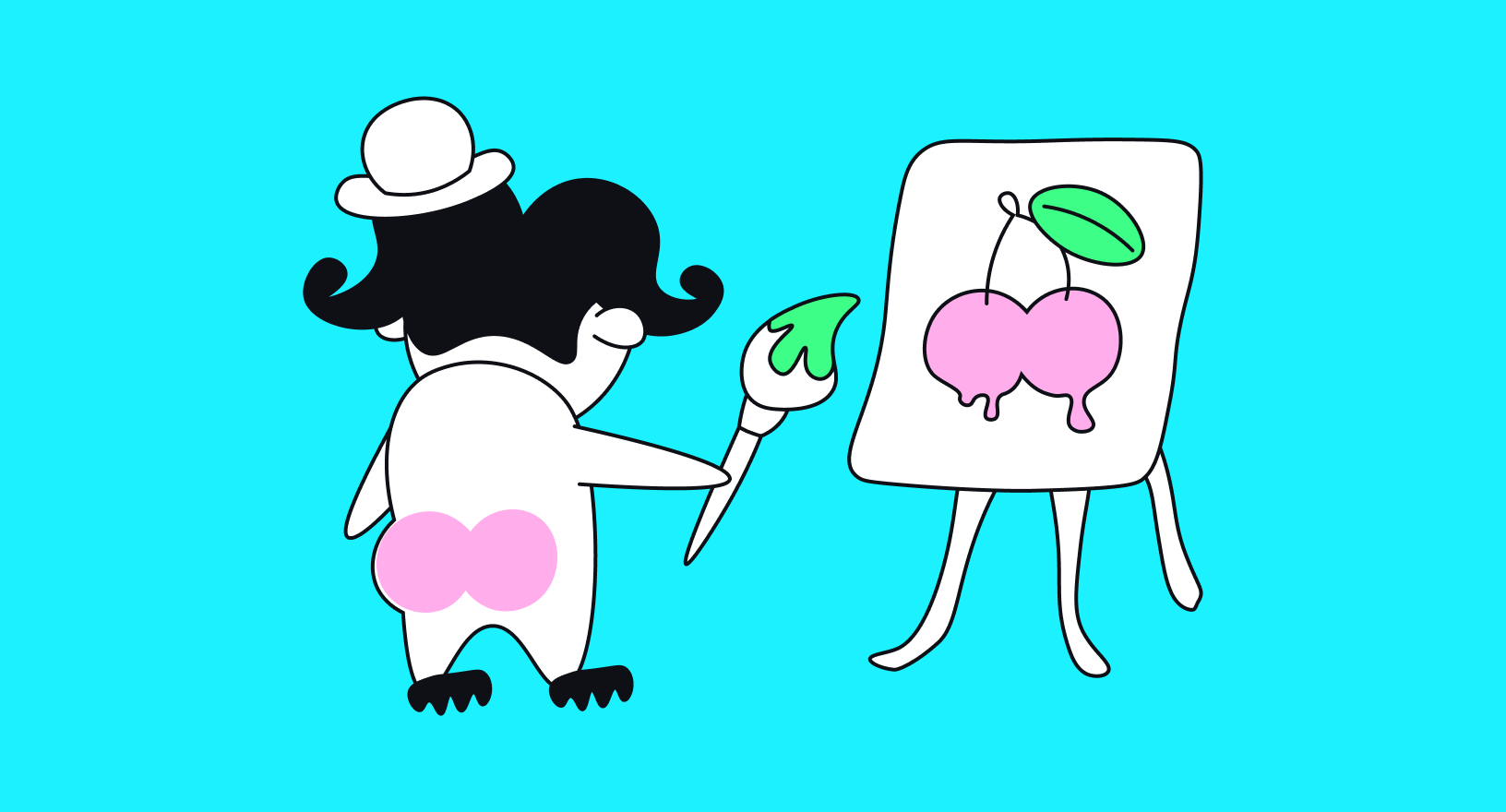 For example, the GIPHY artist Patakk is known for making GIFs that are fun, colorful, and full of strange characters and bold patterns. Her style is easy to spot, and because of that, she has a strong following on GIPHY.
2. Make good content
For your GIFs to do well on GIPHY, they need to be visually interesting, well-designed, and of high quality. Focus on making content that is unique and interesting and shows off your style and personality. Make sure your GIFs are polished and look like they were made by a professional by paying attention to details like color choice, composition, and typography. Use high-quality photos and videos as your starting point to make sure your GIFs are clear and sharp.
Matt Leyen, a GIPHY artist, makes GIFs with simple, bold designs and bright colors, for example. His work is well-written and gets people's attention, which has helped him gain a large fan base on the platform.
3. Stay consistent
If you want to build a following on GIPHY, you need to be consistent. This means that you need to make and post content often, so that your followers know when to look for new GIFs from you. It also means making sure that all of your GIFs have the same style and branding so that your work is easy to find and remember.
For example, Jade Purple Brown is a GIPHY artist who makes GIFs with bright colors, big fonts, and fun characters. All of her work has the same style, which has helped her build a strong, recognizable brand on the site.
4. Promote your work
If you want to make money as a GIPHY artist, you need to promote your work and build a following. This means you need to share your GIFs on social media sites like Instagram and Twitter and interact with your audience. Use relevant hashtags, join online communities, and work with other artists to build your brand and reach a wider audience.
For example, CatCreature, a GIPHY artist, shares her GIFs on Instagram and interacts with her followers through posts and stories. She also works with other artists and brands to get her name out there and grow her fan base.
By using these tips, you can build a following and make money as a GIPHY artist by finding your own style, making quality content, staying consistent, and promoting your work.
Examples of Successful GIPHY Artists
There are many successful GIPHY artists out there, each with their own style and following. Here are a few examples:
Mat Voyce: Mat is a pioneer in the field of artistic kinetic typography and is most recognized for his work in 2D type animation. His art has been used in animated GIFs, stickers, music videos, and motion identities for clients and aired around the world. A few examples of who he's worked with are Adobe, Netflix, and Lacoste.
Julian Glander: Julian Glander is a multimedia artist who creates surreal and playful GIFs. His work often features anthropomorphic objects and characters, and he has a distinctive 3D style. He has worked with brands like Google and Facebook and has been featured in numerous publications.
Chris Gannon: From concept and storyboard through illustration and design, Chirs is at home at every level of the creative process. He also has experience with interactive animation driven by real-time data, microinteractions, and the animation of logos and icons. To name a few, he has worked with Google, the New York Times, Microsoft, and Google over the course of his career.
Bianca Bosso: Bianca is an illustrator and content content creator whose work revolves around understanding what's going on right now and turning it into amusing animations, artworks and TikToks. She has over 10 billion views on GIPHY and previous clients include TikTok, Dua Lipa and Casio, to name a few.
Gemma Correll: Gemma Correll is an illustrator and cartoonist who often features quirky characters and humorous situations, and she has a distinctive and recognizable style. She has worked with brands like Amazon, Hallmark, The New York Times.
Skills Needed to Become a GIPHY Artist
Becoming a successful GIPHY artist requires a combination of artistic talent, technical skills, and marketing know-how. Here are some of the skills you'll need to develop to succeed as a GIPHY artist:
Graphic design skills: GIPHY GIFs are essentially short animations, so having a strong background in graphic design is essential. You should be proficient in using design software like Adobe Illustrator, Photoshop, or After Effects to create and edit your GIFs. Additionally, having a solid understanding of color theory, composition, and typography will help you create GIFs that are visually appealing and engaging.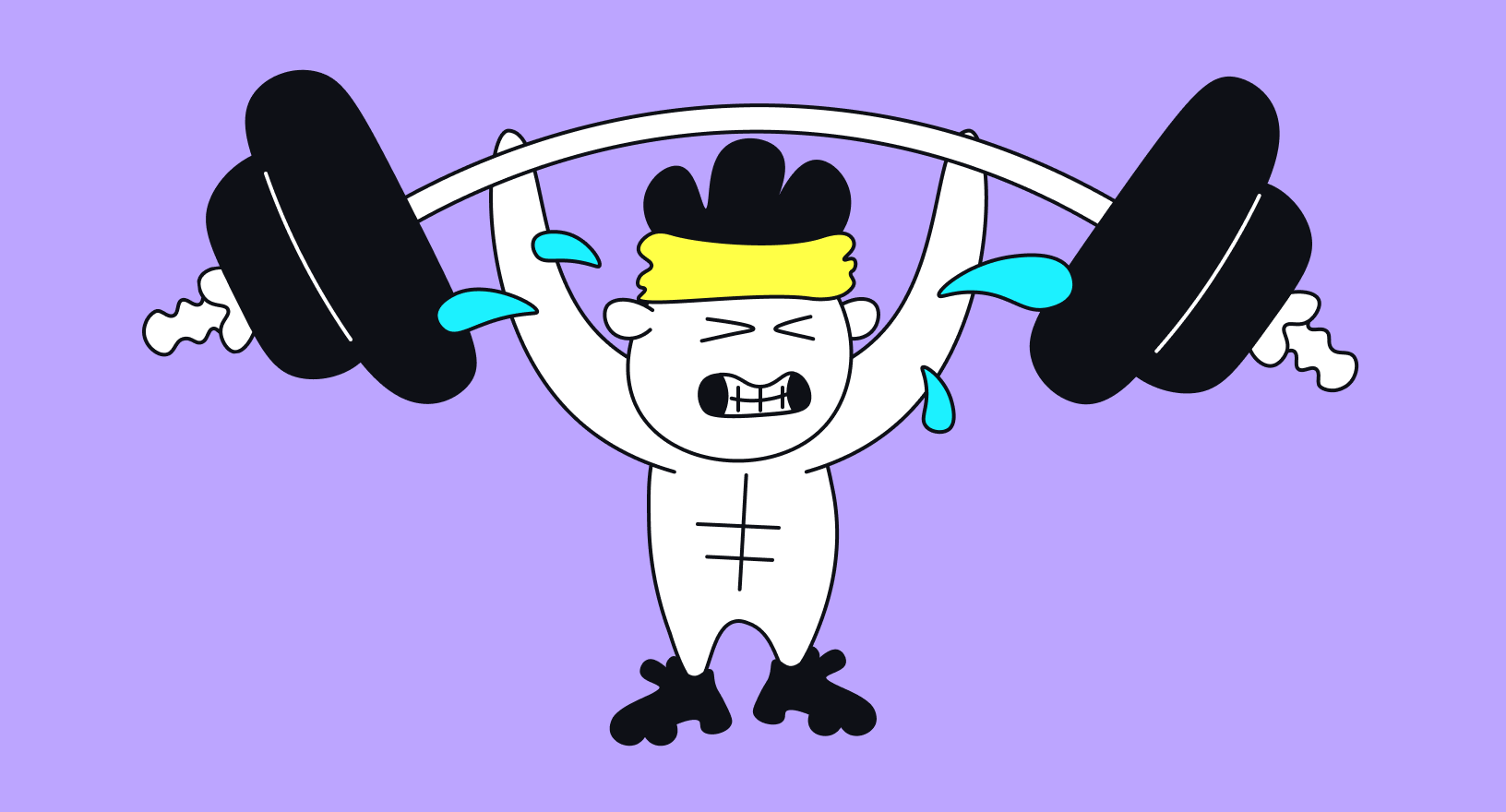 Animation skills: While you don't need to be an expert animator to create GIFs, having a basic understanding of animation principles like timing, motion, and pacing is important. You should be comfortable working with keyframes, curves, and other animation tools in your chosen software.
Knowledge of GIPHY's requirements: GIPHY has specific guidelines for GIF creation, such as file size and format restrictions. Make sure you're familiar with these guidelines and follow them closely to ensure your GIFs are accepted onto the platform.
Social media and marketing skills: Creating great GIFs is only part of the equation; you'll also need to promote your work to build a following and make money as a GIPHY artist. This means having strong social media skills, including knowledge of platforms like Instagram, Twitter, and TikTok, as well as an understanding of how to use hashtags, engage with followers, and create a cohesive brand.
Ability to adapt to new trends and styles: The world of GIFs is constantly evolving, and as a GIPHY artist, you'll need to be able to adapt to new trends and styles in order to stay relevant. This means keeping up with the latest design and animation techniques, as well as being open to trying new things and experimenting with different styles.
By developing these skills, you'll be well on your way to becoming a successful GIPHY artist. Remember, becoming a GIPHY artist is not a one-time thing, it's a journey that requires consistent effort and dedication to grow your skills and audience.
Including a "Hire Me" Button in Your Profile
As a GIPHY artist, one of the best ways to attract potential clients and increase your chances of getting hired is by including a "Hire Me" button in your profile. This feature allows interested individuals to easily reach out to you for their project needs. Here's a step-by-step guide on how to include the "Hire Me" button in your GIPHY profile:
Log in to your GIPHY account and access your profile page.
Look for the "Artist Directory" option and click on it.
In the Artist Directory, make sure to check the "Available For Hire" checkbox to indicate your availability.
Once you've completed the previous step, your profile will now display the "Hire Me" button, making it visible to potential clients.
Interested clients can click on your profile and navigate to your channel page.
On your channel page, they will find the "Hire Me" button located just below your avatar.
When they click on the "Hire Me" button, a questionnaire will appear. It's important to provide as much detail as possible about your services and capabilities to help clients understand your artistic style and expertise.
After filling out the questionnaire, the client can select "Send Inquiry," which will automatically send an email to you with all the information they entered, including their email address.
For security purposes, ensure you are comfortable sharing your email address with clients before proceeding.
All future communications with potential clients will be conducted via email, so make sure to check your inbox regularly.
Wrapping Up
Becoming a successful GIPHY artist takes hard work, dedication, and a willingness to learn and grow. By honing your skills, developing a unique style, and staying consistent in your output, you can attract a loyal following and earn income from your passion for creating GIFs. As you begin your journey as a GIPHY artist, keep in mind that there is no one "right" way to succeed. Everyone's path will be different, and what works for one person may not work for another. However, by following the tips and strategies outlined in this guide, you can set yourself up for success and increase your chances of earning income as a GIPHY artist.
Remember that creating quality content and building a strong portfolio is key to attracting clients and licensing deals. Take the time to develop your skills and experiment with different styles and techniques to find what works best for you. And don't be afraid to put yourself out there and network with other artists and potential clients. The more you put yourself and your work out there, the more opportunities you'll have to grow your career as a GIPHY artist.
Lastly, don't forget to have fun with it! Creating GIFs can be a fun and rewarding creative outlet, and it's important to enjoy the process and not get too caught up in the end result. Keep experimenting, learning, and trying new things, and you'll be well on your way to becoming a successful GIPHY artist. Good luck!
Frequently Asked Questions
How do GIPHY artists make money?
GIPHY artists can make money through a variety of ways, including by licensing their GIFs to brands and advertisers, and participating in sponsored content campaigns.
How much money can GIPHY artists make?
The amount of money a GIPHY artist can make varies depending on factors such as the popularity of their GIFs, the number of views they receive, and the type of licensing or sponsorship deals they secure.
What kind of GIFs are in high demand on GIPHY?
GIFs that are relevant to current events and popular culture tend to be in high demand on GIPHY. However, there is also a demand for evergreen GIFs that can be used year-round.