Why did the marketer cross the road? To hire a GIPHY artist and create engaging, shareable GIFs for their brand! Okay, maybe that's not the best joke, but the importance of high-quality visuals in today's digital landscape is no laughing matter. GIFs can be found in just about any online conversation. They've become a staple of modern online communication, allowing users to easily share animated images with their friends and followers. Hiring a GIPHY artist is the best option for producing professional-grade, attention-grabbing GIFs. GIPHY artists are expert designers who work with companies to create custom GIFs for their marketing needs. They may assist your business in developing GIFs that are interesting, memorable, and stand out in today's competitive online world. If you're still on the fence about it, here are five reasons why your business should hire a GIPHY artist.
1. GIPHY Artists Create High-Quality, On-Brand GIFs
Hiring a GIPHY artist that is able to design GIFs of a high quality and that are consistent with your brand is one of the most significant advantages. An expert in visual storytelling, a GIPHY artist is someone who can assist your company in conveying its narrative through the use of GIFs. They are also able to make sure that your GIFs are on-brand, have a consistent visual style, and are in line with the messaging and values of your firm.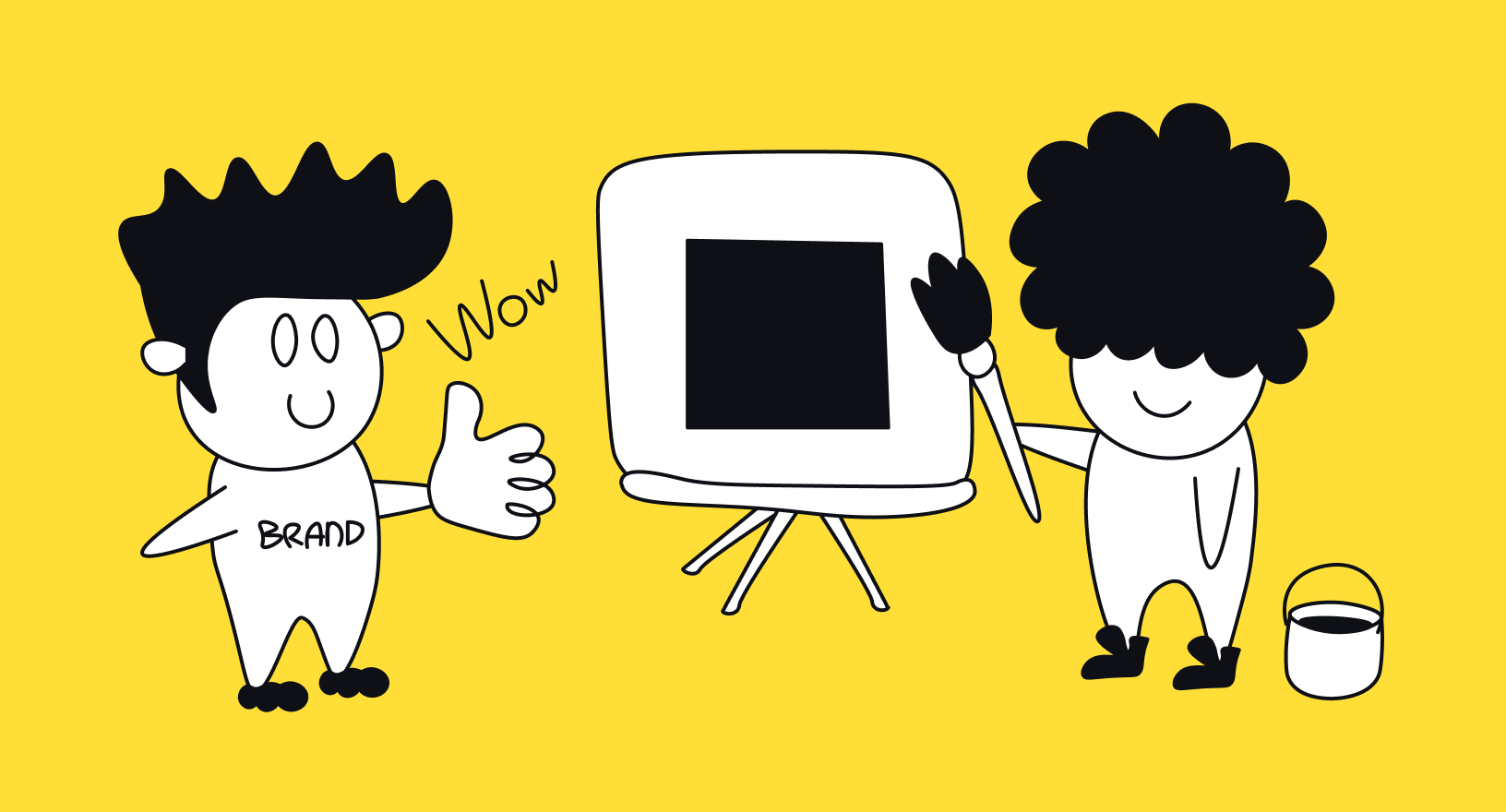 It is possible to determine whether or not a GIF is "on brand" by determining whether or not it accurately represents a business's mission, values, and visual identity. A GIPHY artist would need to grasp the brand's style guide, as well as the business's intended demographic and general messaging, in order to design a GIF that is consistent with the brand. This entails working closely with the marketing team of the brand to ensure that the GIF adheres to the brand's specifications for both its visual aesthetic and its messaging.
For instance, if a company is known for using a specific color scheme or font, a GIPHY artist would need to incorporate such components into the GIF in order to properly represent the company. Similarly, if the messaging of a business concentrates on a particular value, such as sustainability or innovation, a GIPHY artist will need to design a GIF that aesthetically depicts that value. Examples of such values are sustainability and innovation.
A GIF that is on brand should not only have visual aspects that correspond to those of the brand, but it should also have a tone and personality that are consistent with those of the company. For instance, if a company is well-known for having a zany and irreverent sense of humor, a GIPHY artist would need to produce a GIF that embodies these characteristics.
In the end, a GIF that is on brand should authentically represent the identity of a business and engage with the audience that the brand is trying to reach. By maintaining tight collaboration with a GIPHY artist, a brand can make certain that the GIFs it produces are not only visually appealing but also successfully convey the brand's core beliefs and messaging.
For instance, Adidas has often hired artists to produce work for their brand, establishing a one-of-a-kind visual language that was compatible with the values and messages associated with their brand. For example, renowned artist Oliver Latta, also known as extraweg, was handpicked by ADIDAS to produce captivating CG Spots and Loops as part of the global campaign for Adidas ZX 2K BOOST. The objective was to create three exceptional art pieces that vividly captured the uniquely satisfying sensation of wearing the ZX 2K Boost shoes.
2. GIPHY Artists Can Help Your Brand Stand Out on Social Media
It's getting harder and harder to make a name for yourself in the world of social media. And if you truly want to stand out from the competition, the same old graphics and CTAs aren't going to cut it. Good thing brands can use GIFs to make content that is both visually appealing and interesting to the target audience. You may get your company noticed on social media with the help of a GIPHY artist by commissioning original and visually appealing GIFs. Make your brand instantly recognizable to potential clients as they scroll through their feeds with personalized GIFs made only for your business. Existing customers' loyalty will be bolstered, and potential new ones attracted, with this.
For example, we can take inspiration from Bryson, an incredibly talented illustrator based in Austin, Texas. With an impressive portfolio that includes renowned clients like Spotify, Facebook, and BBC, Bryson has proven expertise in a wide range of creative projects. Recently, GIPHY had the privilege of commissioning Bryson for a remarkable Black Business Month Sticker Pack.
3. GIPHY Artists Can Help Your Brand Create a Stronger Emotional Connection With Your Audience
Animated GIFs are more effective at conveying feelings than still images or words. A GIPHY artist can work with your company to make GIFs that capture the essence of your brand and make people laugh, remember, or get amped up. Your brand may strengthen its connection with its audience on an emotional level by producing content that strikes a chord with its target demographic.
For example, the ice cream company, Ben & Jerry, uses GIFS to depict its many flavors as well as for occasions like National Ice-Cream Day. In the latter case, they used a GIF depicting a Ben & Jerry's at the beach. They're also great at using their brand to capture global issues like climate change, sparking emotions and establishing a more personal connection with their target market.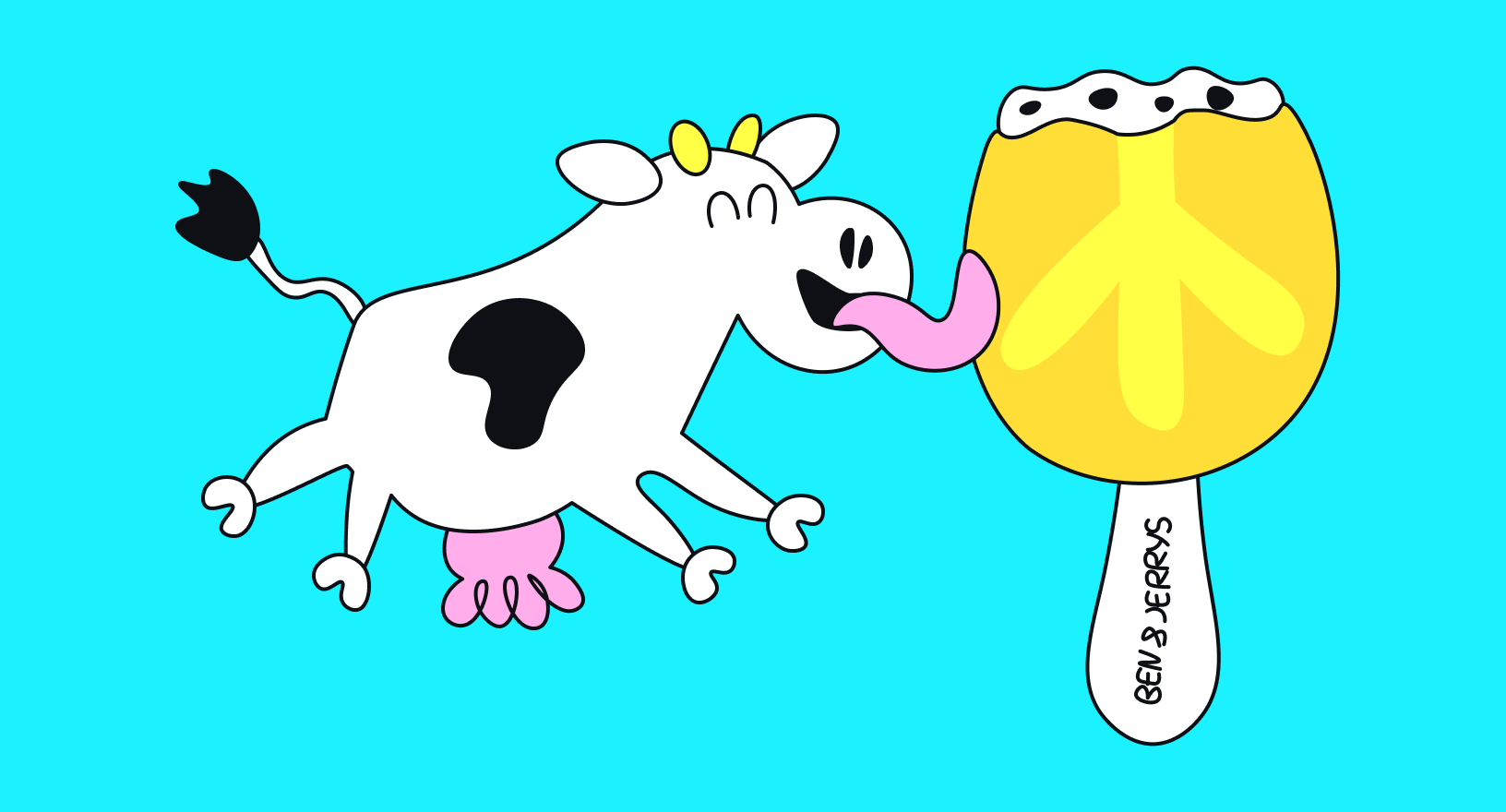 4. GIPHY Artists Can Help Your Brand Expand its Reach
Sure, you can create a branded GIF and post it on a variety of channels, including social media, websites, and email newsletters. But if you upload a GIF on GIPHY, your brand has the potential to be seen by millions. GIPHY is the top GIF search engine in the world, and opening up a brand channel on GIPHY gives your business the possibility to reach a huge audience. Users of GIPHY's social networking, messaging, and email features can access the site's extensive collection of animated GIFs through a single search. Having your brand's GIFs hosted on GIPHY increases the likelihood that they will be seen by users who are unfamiliar with your company.
GIPHY's brand channel lets businesses create their own collection of branded GIFs. When users conduct a search for a particular brand on GIPHY, they will be presented with a set of GIFs that are consistent with the company's messaging and values. You can rest easy knowing that your brand is being portrayed consistently and accurately across all platforms with the help of GIPHY.
For instance, Clinique, a popular cosmetics company, maintains a GIPHY brand channel with an extensive collection of branded GIFs. Not to mention Netflix—by curating a collection of captivating and relatable GIFs, Netflix effectively taps into the language of internet culture, connecting with viewers on a more personal level. These GIFs often feature iconic moments, memorable characters, or humorous snippets from popular shows and movies available on the platform. Through the strategic use of GIFs, Netflix sparks excitement, ignites conversations, and fosters a sense of shared experiences among its vast user base. By embracing this visual medium, Netflix continues to strengthen its brand presence and deepen its connection with viewers worldwide.
5. GIPHY Artists Can Help Your Brand Keep Up With the Latest Trends
Popular and ever-changing, GIFs are a key component of the web's visual content landscape. A GIPHY artist can help your company stay on top of the ever-changing landscape of GIF art and culture. The artists at GIPHY are well-versed in their fields and can keep your business at the forefront of consumer consciousness.
For example, Bianca Bosso, who has a talent for riding trends, was given the unique opportunity to design a sticker pack for Dua Lipa in 2021. Bianca injected a beautiful western flair into the stickers after being inspired by the fascinating "Love Again" music video. Bianca's sticker pack wonderfully suited the album release and displayed her amazing creativity.
In the same way that influencers have a distinct visual style, GIPHY artists have the ability to help brands connect with their audience on an emotional level through their creations. The creators on GIPHY are not only well-versed in their craft, but also highly regarded by those who follow their work. Brands may benefit from the skills and impact of GIPHY artists by commissioning them to produce visually striking content.
What is GIPHY?
GIPHY is the google of GIFs. It enables users to search for GIFs, discover new ones, share the ones they find and even upload their own. It is the largest platform for GIFs, with millions of users and billions of daily views, making it the most popular option. Facebook, Instagram, TikTok, Twitter, WhatsApp, Slack, and even digital content production tools like Photoshop and Canva all have it available to their users.
GIPHY not only hosts user-generated material, it also offers branded opportunities for companies to use in their own marketing initiatives. But exactly how can you get your branded content on GIPHY? Easy, all it takes is creating a brand channel. Brands may use GIPHY's Brand Channel platform to upload and manage their own branded GIFs, and then use GIPHY's analytics tools to see how well their content is working.
If a company sets up a brand channel on GIPHY, it can collect branded content for use in marketing campaigns across several digital channels. It's common practice for companies to generate custom GIFs to advertise new products and distribute them via various channels, including social media, email marketing, and their website. Brands may increase their reach and guarantee that their message is consistent by creating branded content across different platforms.
Not to mention, brands can reach their target audience in a fresh and exciting way thanks to GIPHY. Imagine people spontaneously sharing your branded GIFs on their Whatsapp conversations or posting them on social media, now wouldn't that be cool? With a GIPHY brand channel, your GIFs and GIF Stickers will appear in all partnered platforms, that means Instagram too! This offers brands the opportunity to interact with their audience And with the help of GIPHY's analytics tools, businesses can monitor the performance of their content and make data-informed decisions to fine-tune their marketing approach.
GIF Marketing: Why Consumer Brands Should Use It
If you're hearing all of this for the first time, let me clear some things out. Everything we've just talked about falls in the realm of GIF marketing. The use of animated GIFs in marketing is known as "GIF marketing," and its purpose is to increase both audience participation and brand awareness. Because of their widespread use and ease of sharing, GIFs are a powerful method of spreading a message to a larger audience.
Marketing emails, website content, and social media posts are just some of the places where consumer brands might incorporate GIFs. Brands may differentiate themselves from competitors and strike a chord with their target audience with the help of GIFs because of the visual appeal they provide. Custom animated GIFs can help you reach new audiences and gain potential clients who may not have ever heard of your company before. Sales could potentially increase if individuals who come across your GIFs on social media or elsewhere online are already considering making a purchase from your company. In a nutshell, consumer brands can benefit from using GIFs since they are memorable, easy to digest, and visually appealing. With the widespread use of GIFs across many online communication channels, their incorporation into marketing efforts has the potential to expand brand awareness and attract new customers.
Wendy's, a fast food company, uses GIFs in its social media marketing campaigns to increase interaction and awareness of the Wendy's brand. Wendy's makes GIFs which are funny, visually interesting, and consistent with the brand's messaging and values. Wendy's has developed a distinct visual identity and stands out from the crowd thanks in large part to the use of GIFs in the company's advertising campaigns.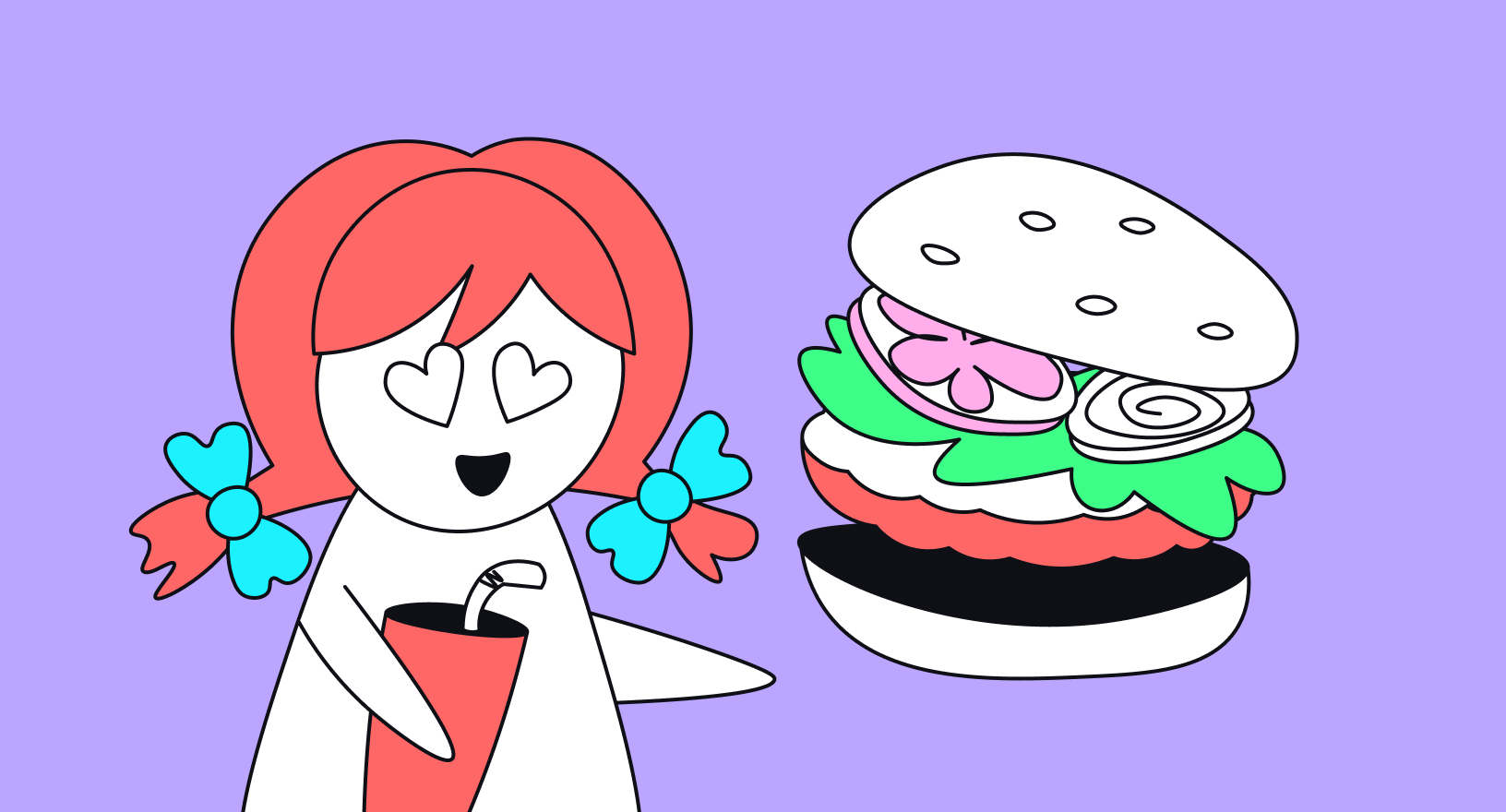 GIPHY Brand Channel Management
If you're thinking all of this sounds great but you don't know where to start, let me introduce you to Gifyard, a GIF Marketing agency. They are experts in opening and managing GIPHY brand channels and even creating branded GIFs. You can rest assured that your brand will be displayed consistently and accurately regardless of the medium. If you're struggling to understand what Gifyard can do for you, let me put it this way: social media managers are to Instagram as Gifyard is to GIPHY. Forget about learning all the features of the platform, from how to connect your branded GIF collection to Instagram to monitoring your metrics like views, shares, and likes, Gifyard will do it all for you.
They also have a team of designers who can assist your company in making bespoke GIFs that are in line with your brand's messaging and core values. As I mentioned above, by stocking up on unique GIFs, your company can produce eye-catching content that truly connects with its target demographic. Gifyard can collaborate with your company to learn about your brand's messaging and values, then make GIFs that are a perfect fit for your company that will help it create a distinct and memorable visual identity.
They have the know-how to assist your brand in formulating a strategy for integrating GIFs into your marketing efforts, as well as providing guidance on making GIFs that will attract your target audience and encourage them to take action. Using Gifyard to manage your brand channel on GIPHY has several advantages, one of which is that it takes care of everything related to channel management, from GIF production and curation to optimization. Because of this, you'll be able to redirect energy and attention on other areas of your brand's marketing plan. You can count on experienced artists creating your GIFs, meaning your brand can count on fresh, engaging visual content that reflects current cultural norms and trends.
Wrapping Up
Consumer brands today can't afford to ignore the power of visual content, especially in today's digital age. And GIF marketing is a powerful tool for consumer companies to increase exposure and interaction with their target demographic. Using GIFs in advertising allows you to produce eye-catching content that stands out from the crowd and strikes a chord with your target demographic.
You can make sure your brand's visual material is interesting, useful, and consistent with your brand's messaging and values by hiring a GIPHY artist. GIPHY artists are pros at what they do and can help you connect with your audience through eye-catching visuals. A GIPHY artist can assist your brand whether it is just getting started with GIFs or wants to level up its GIF game, allowing your brand to stand out and get in front of more people by making original GIFs that capture the essence of your business. You can reach more people and make sure your business is shown consistently across all platforms if you make your own GIFs.
But creating great content is just the tip of the iceberg, you need someone to help you manage your GIF presence online. A further service, GIPHY brand channel management, can assist your company in developing a memorable visual identity and keeping pace with developments in the GIF design and culture industries. With Gifyard's assistance, you can create a collection of original GIFs that both reflect your company's values and pique your audience's interest.
Frequently Asked Questions
What is GIPHY, and how does it work?
GIPHY is the top platform for finding, browsing, and sharing GIFs. Any company that wants to publish and manage its own branded GIFs and use GIPHY's analytics tools to see how its content is doing should create a brand channel.
What is a GIPHY artist, and why do brands need them?
GIPHY artists are professional designers who focus on making custom animated GIFs for companies. They may assist your business in making GIFs that are interesting to viewers and will stick in their minds, allowing you to stand out in the increasingly crowded digital space.
How do I create a GIF for my brand?
GIFs can be made with any number of programs and services, including GIPHY's own GIF Maker tool. In addition, businesses can commission a GIPHY artist to make branded GIFs that reflect the company's core ideals and ethos or hire a GIF marketing agency like Gifyard.