If you've been following the blog, you'll know by now that the explosion of the internet and social media has brought with it a new and exciting form of communication—the GIF. The format has been increasingly popular across a variety of channels, and it is now an essential tool for any marketer serious about reaching his or her audience. And there's no GIF without GIPHY, the largest and most popular GIF search engine in the world. Not only has GIPHY become the go-to destination to search for GIFs, it has also become a crucial platform for businesses seeking to contact their clients through this attention-grabbing format as its popularity has skyrocketed. So let's have a look at how you can maximize your reach with GIPHY, starting from the strategies for effective GIF marketing, including the benefits of the GIPHY integration and how to get the most out of this platform.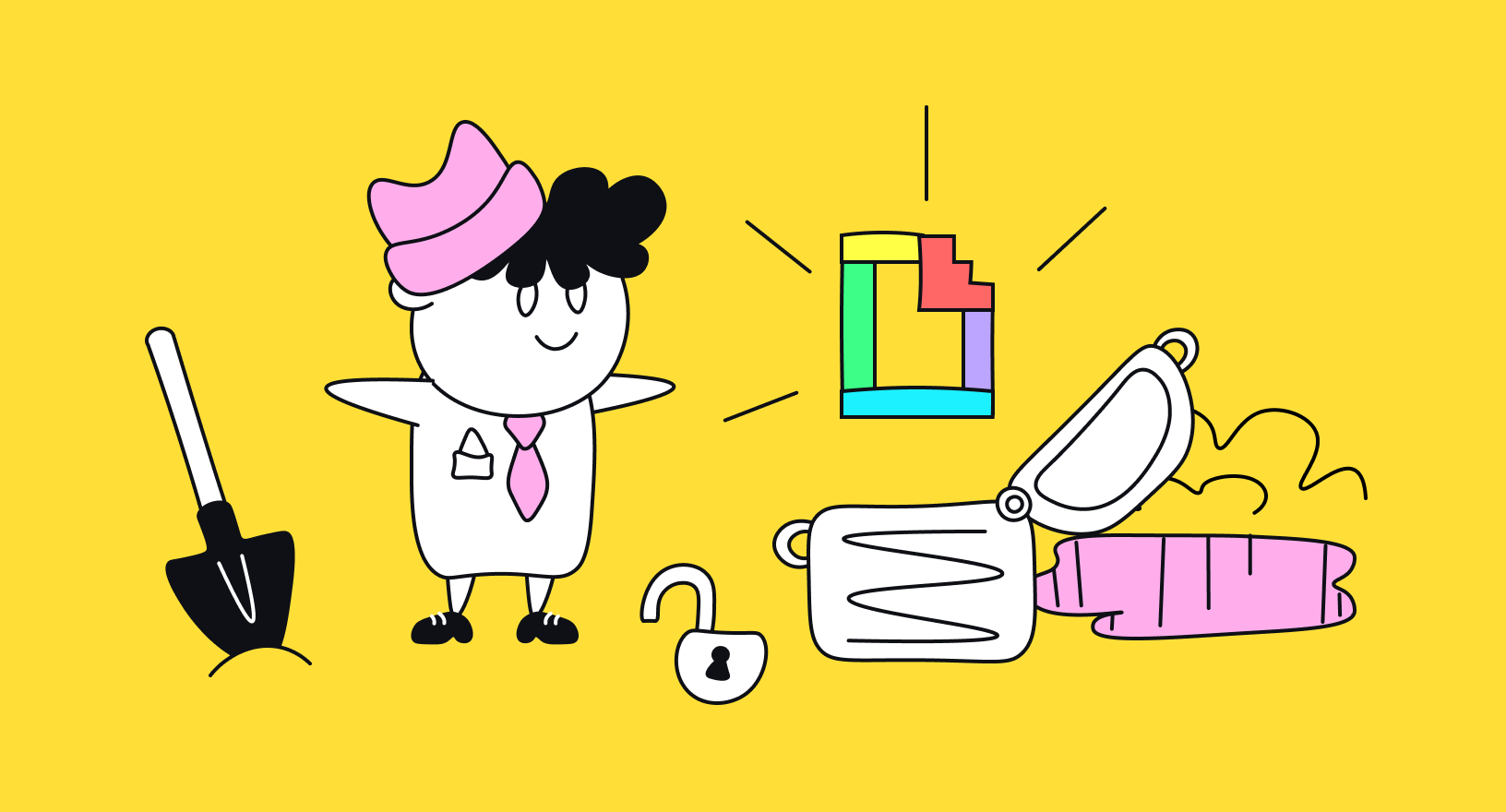 What is GIPHY?
When it comes to animated GIFs, GIPHY is your go-to search engine and library. It's one of the most extensively used GIF databases since it allows users to publish, share, and discover a large library of GIFs. When it comes to making and sharing captivating animated graphics, the site has quickly established itself as the go-to option.
The reason GIPHY is so crucial in the realm of GIF marketing is that it gives brands a simple and user-friendly interface to communicate with their customers. GIPHY provides businesses with a one-of-a-kind marketing opportunity thanks to its enormous daily user base and extensive network of integrations with widespread social media and messaging platforms. Because of its user-friendliness and extensive GIF library, it's a great place for businesses to demonstrate their unique character, connect with a younger audience, and make an impression. For businesses who want to make it easier for their customers to find and use GIFs, GIPHY also offers an API (Application Programming Interface) that can be integrated into a website or mobile app. Organizations can expand their exposure to their ideal customers, boost user engagement, and strengthen their brand with the help of GIPHY's user-friendly platform and extensive network of integrations.
The Benefits of Using GIPHY for GIF Marketing
If your company wants to capitalize on the use of GIFs in marketing and communication, GIPHY is an invaluable resource. Some of the many advantages of using GIPHY in your GIF advertising campaigns include the following:
Wide Reach: GIPHY has partnered with key social media networks, messaging apps, and other digital tools, making it the most comprehensive GIF search engine. This opens the door to a massive market for companies, allowing them to communicate with customers and supporters on a personal level.
User-Friendly Platform: GIPHY streamlines the process of making, hosting, and disseminating GIFs for businesses. The platform's straightforward UI and well-thought-out tools make GIF marketing accessible to businesses of all sizes.
Access to a Library of GIFs: The GIPHY platform provides businesses with access to a vast archive of GIFs, including those created by users, those created by celebrities, and those created specifically for a given brand. This facilitates the search for the most appropriate GIF to reflect a company's brand and communicate with its intended audience.
Advanced Analytics: Businesses can keep tabs on the efficacy of their GIF advertising thanks to GIPHY's comprehensive analytics and tracking capabilities. Campaigns can be fine-tuned and data-driven decisions made with the use of these instruments.
Cost-Effective: When weighing the costs and benefits of various digital marketing strategies, GIF marketing often comes out on top. Depending on their demands and budget, businesses can pick and choose among GIPHY's free and paid services.
By using the power of GIPHY, companies can more effectively communicate with their target audience and forge a connection with their customers that is both more meaningful and more influential. GIF marketing with GIPHY is a powerful tool that may help you reach your goals, whether those goals are to increase engagement, establish your brand, or promote a particular product.
The Benefits of The GIPHY Integration
When it comes to businesses that want to reach their target audience through the use of GIFs, integrating GIPHY into their platform offers a number of benefits. These advantages include the following:
Access to a vast library of GIFs: GIPHY provides a vast collection of GIFs that can help businesses connect with the customers they are trying to reach. The website provides users with access to millions of GIFs, including the most recent and fashionable pictures included. Because of this, companies now have the option to locate the ideal GIF for use in their marketing campaign.
Increased engagement: Integrating GIPHY into your platform is a great way to pique the interest of your target audience through the use of the highly engaging format of GIFs. Companies can more easily attract and retain customers' interest by employing high-quality, contextual GIFs.
Improved brand recognition: By incorporating GIPHY into your platform, businesses may incorporate their own logo and brand identification in the GIFs they upload, increasing the likelihood that their audience will recognize them. This aids in developing a distinguished brand identity and raising general brand consciousness.
Increased reach: Businesses can reach more people with their GIFs thanks to GIPHY's extensive network of partners, which includes social media and messaging apps. Businesses can reach more people and broaden their consumer base as a result of this.
Improved user experience: If you want to make it simpler for your users to find and share GIFs, you might consider integrating GIPHY into your platform. This has the potential to boost user involvement and contentment with the service.
Now that you know the benefits, let's take a look at how you can actually integrate GIPHy into your platform. For clarity's sake, the GIPHY integration is a feature that allows other platforms to access and utilize GIPHY's vast library of GIFs and there are several ways to integrate GIPHY into your platform, including: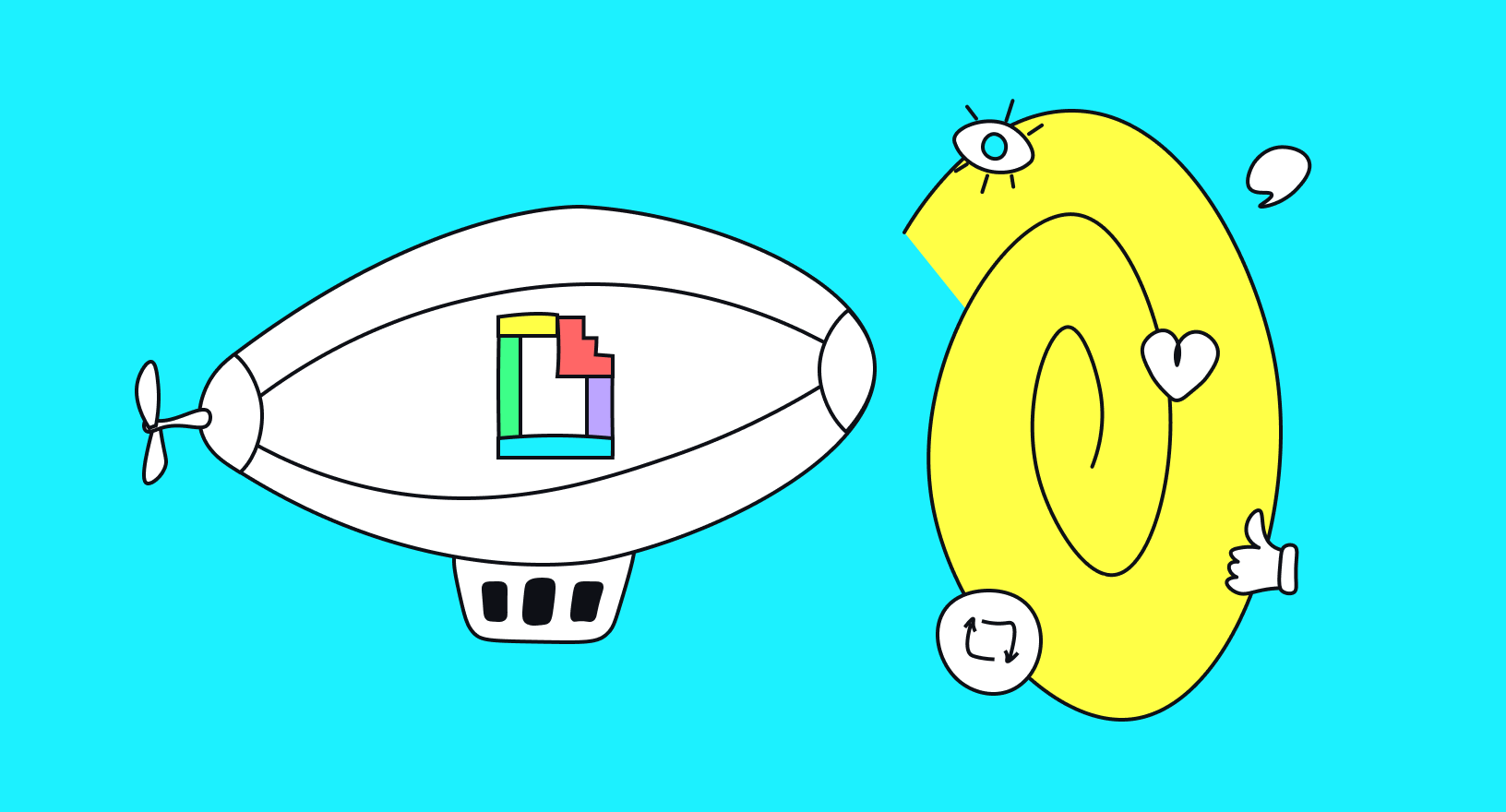 API Integration: The GIPHY API is a tool that allows developers to integrate GIPHY's library of GIFs into their own apps and websites. The API provides access to a wide variety of GIFs, including trending and popular GIFs, and allows developers to search, filter, and retrieve GIFs based on specific criteria.
Plugins and Widgets: GIPHY offers a variety of plugins and widgets that can be easily integrated into popular platforms, such as WordPress, Slack, and Facebook. These plugins and widgets allow users to easily search, select, and share GIFs within their platform.
Button Integration: GIPHY's button integration is a simple way to add a "GIF button" to your platform. This button opens a GIPHY search bar, allowing users to find and insert a GIF into their content.
Direct Linking: Direct linking allows you to share a specific GIF on your platform by embedding the GIF's URL directly into your content. This is a simple and quick way to share GIFs, but it does not allow users to search and select a GIF within your platform.
By integrating GIPHY into your platform, you can tap into the vast library of GIFs available and offer your users a fun and engaging way to express themselves. Whether you're looking to create more shareable content, increase engagement, or improve user experience, the GIPHY integration can help you achieve your goals.
Strategies for Effective GIF Marketing
In recent years, GIFs have risen in popularity as a means of digital communication. Everyone uses GIFs to show how they feel about something or how they reacted to something, and they do it everywhere from social media to messaging apps. Because of this, GIFs are a great marketing tool, especially for companies that want to connect with a younger, more tech-savvy demographic.
Using GIPHY, the largest GIF search engine, is a great method to expand your audience for your GIFs. Thanks to its massive user base, GIPHY is now the site of choice for businesses that want to connect with consumers through the usage of GIFs. The following are some methods for promoting your business with GIFs on GIPHY:
Create a GIPHY Brand Channel: Create a GIPHY brand channel where you can showcase your brand's personality, products, and services using GIFs. This is a great way to build brand recognition and connect with your target audience on a deeper level.
Create relevant and high-quality GIFs: One of the most important strategies for effective GIF marketing is to use relevant and high-quality GIFs. Businesses should choose GIFs that are relevant to their target audience and that will capture their attention. High-quality GIFs are also essential, as they help to establish a professional image and increase engagement with the target audience.
Utilize GIPHY's Advertising Platform: GIPHY's advertising platform offers a range of options for promoting your brand through GIFs. From sponsored GIFs to display ads, GIPHY provides a variety of options for reaching your target audience.
Leverage Trending Topics: Keep an eye on current events and trending topics and create relevant GIFs to join in on the conversation. This can help increase visibility and engagement for your brand.
Collaborate with Influencers: Collaborating with influencers who have a strong following on GIPHY can help reach a wider audience and increase brand awareness.
Create Custom Stickers: Creating custom stickers can help your brand stand out on GIPHY and social media platforms. It also gives your target audience an opportunity to use your brand's stickers in their own messages and posts, further promoting your brand.
In conclusion, GIFs are a powerful marketing tool that can help increase brand recognition and engagement with your target audience. By utilizing GIPHY's services, brands can maximize their reach and effectively market themselves through this popular digital medium.
Companies That Use GIPHY To Enhance Their Marketing Efforts
Since its launch in 2008, GIPHY has become the go-to resource for businesses of all sizes and in a broad range of industries to improve their marketing strategies by utilizing the world's largest GIF library and search engine. Let's examine some concrete case studies of how businesses are leveraging GIPHY to connect with and convert new audiences as well as retain existing ones.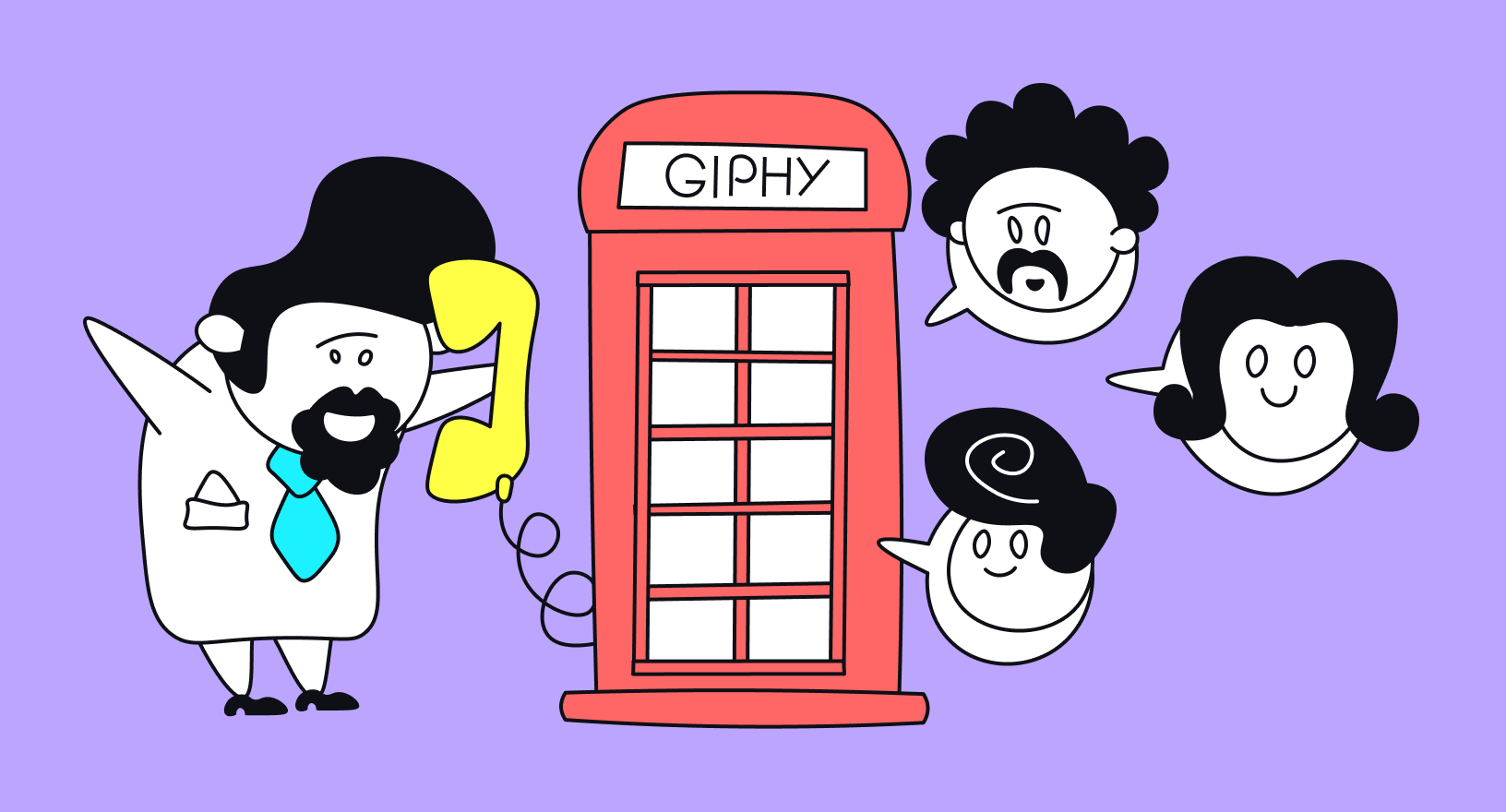 Social Media and Communication Apps: GIPHY has been integrated into a wide variety of social media and messaging apps, including but not limited to Twitter, Facebook, Instagram, WhatsApp, and Slack. Users can quickly find and insert GIFs into their conversations, posts, and comments for an extra dose of silliness.
Music and Entertainment: Two of the most downloaded music and video apps on the market, Spotify and TikTok, both feature the GIPHY integration. This integration paves the path for users to share GIFs that are themed around various types of entertainment, providing a new and exciting way for fans to express their enthusiasm for their favorite artists and find like-minded others.
E-commerce and Retail: To attract new customers and increase sales, e-commerce and retail businesses can use GIPHY to make captivating animations of their items. For example, an online fashion store could create a series of GIFs to showcase different styles and trends.
Food and Beverage: To expand their customer base, businesses in the food and beverage sector are also making innovative use of GIPHY. GIPHY is being used by restaurants to advertise their food and give customers a unique and unforgettable experience. A bakery, for instance, may make a set of GIFs highlighting their many sweets. McDonald's, the world's largest fast food chain, has used GIPHY in its social media promotions by animating its menu items to show off the company's whimsical and lighthearted side.
Travel and Tourism: GIPHY is being used by the tourism industry to advertise destinations and generate a sense of adventure. A travel agency, for example, may make a series of GIFs highlighting various sights and activities across the world. Airbnb, for instance, has utilized GIPHY to make branded GIFs highlighting various travel spots and activities. Using this method, they were able to spread the word about their trip packages, interact with their target market, and boost bookings.
Healthcare: GIPHY is being utilized by the healthcare industry to promote health and wellness in a lighthearted and memorable way. A drug manufacturer, for instance, may produce an animated GIF series highlighting the benefits of various forms of exercise and lifestyle choices. Pfizer developed these animated GIFs to better educate their audience and draw attention to critical health issues by humanizing what might be a dry subject matter (medical procedures).
Finance: Companies in the financial industry are utilizing GIPHY to spread the word about their wares in a lighthearted and memorable way. To promote its various banking services, a bank, for instance, might produce a GIF series.
Technology: Technology companies are using GIPHY to showcase their products and services in a fun and creative way. For example, a software company could create a series of GIFs showcasing different features and benefits of their products. Google used GIPHY to create animated GIFs showcasing the features of their products and services. These GIFs were then shared on social media and other channels, helping to build brand awareness and drive engagement with their audience.
These are just a few of the many sectors making use of GIPHY to boost their marketing efforts. By incorporating GIPHY into their platforms, businesses are able to attract new customers, deepen relationships with current ones, and create a more enjoyable and memorable experience with their brands.
The Future of GIF Marketing and The Role GIPHY Will Play In It
Since their inception in 1987, GIFs have undergone a number of significant changes, and their exponential surge in popularity over the past several years is nothing less than extraordinary. As the internet develops and becomes more visual, GIFs have become increasingly important to the way we share ideas and information. The marketing industry is no exception, with numerous companies increasingly employing GIFs to produce more interesting and memorable material for their customers.
Incorporating GIFs into marketing campaigns has grown increasingly popular, making GIPHY, the largest GIF search engine in the world, an indispensable tool for organizations. GIPHY's extensive interfaces with several social media sites, messaging applications, and other mediums facilitates rapid distribution of animated content to a wide audience.
When a company incorporates GIPHY into their platform, they gain access to the many advantages it provides. One benefit is that it makes it easier to select the ideal GIF to use in advertising campaigns by giving you access to a large collection of them, many of which have been created by users themselves. Additionally, GIPHY's connectivity with numerous platforms makes it simple to share GIFs across many mediums, hence expanding your content's exposure.
You may incorporate GIPHY into your platform in a number of ways, including through its API, by embedding GIFs directly on your website, and through the use of GIPHY's large library of GIFs in email marketing campaigns. E-commerce enterprises, entertainment brands, and other types of businesses have all benefited from GIPHY's integration to boost their marketing efforts.
There can be no doubt that GIFs will remain a significant part of advertising and communication in the years to come. GIPHY has been at the vanguard of this change by giving businesses the resources they need to launch successful GIF marketing campaigns, and we expect it to continue. GIPHY is ideally situated to continue assisting businesses as they investigate the potential of GIF advertising thanks to its extensive collection of GIFs and its extensive network of integrations.
Wrapping Up
To wrap up, GIPHY has proven to be an invaluable tool for businesses looking to enhance their marketing efforts through the use of GIFs. From its solid network of integrations, to its ease of use and reach, GIPHY has established itself as a go-to platform for companies across a range of industries. Whether it's through integrating GIPHY into your existing platform, or leveraging its extensive library of GIFs, businesses can maximize their reach and engage with their target audience in a fun and creative way. As the use of GIFs continues to grow, it's clear that GIPHY will play a significant role in shaping the future of GIF marketing. By staying ahead of the curve, businesses can stay ahead of the competition and effectively communicate their brand message through the use of GIFs.
Frequently Asked Questions
How do I get more views on Giphy?
To increase views on GIPHY, optimize GIFs with relevant tags and descriptive titles, share on social media and other websites, collaborate with popular creators, engage with audience, and create high-quality and relevant content.
What is a good engagement rate on Giphy?
Your engagement rate on GIPHY will vary widely depending on the size of your following, the niche you're in, and the quality of your material, therefore there is no universally accepted benchmark. However, most social media networks have an average interaction rate of 1-3%, so you may use that as a baseline.
Do GIFs increase engagement rate?
Yes, the use of GIFs has been proven to boost interaction on social media and other websites. The use of GIFs is becoming increasingly popular as a means of expressing feelings and reactions online and as a means of increasing the longevity and popularity of online content. For this reason, they are frequently used to boost the interest and participation of social media posts.