Are your Instagram Stories still full of text? Maybe they are paired with some old-style static visuals? And you're telling me you still don't have any clue to why your reach sucks? Let me tell you a little secret—we're living in the visual era, people's attention spans are decreasing year after year and stuffy corporate communication styles are so last decade. Consumers of the 2020s want to see your brand's personality so it's time to start rubbing off the dust from your 1990s brand communication style and start using the tools social media platforms give marketers. Today I'm going to introduce you to one of our favorite ones—GIF Stickers. They are a fun way to add personality and style to your Instagram Stories and they can also help to boost your engagement by making your Stories more interactive and engaging.
But before you rush over to Instagram, you should know there are a few reasons why GIF stickers can be important for brands. First, GIF stickers can help brands to create a more personal connection with their audience. Secondly, they can be used as a marketing tool to promote a brand or product. Finally, GIF stickers can also be used to simply add some fun and personality to a brand's social media presence.
They're also a great way to increase brand engagement on social media. If you're on top of marketing trends, you probably already know that users expect to create a bond with their favorite brands, they also care a lot about social impact. By using GIFs that are relevant to your brand, you can create a connection with your audience and make your brand more relatable. And don't even get me started on how using GIFs can help you tell a story or convey a message in a more engaging way than text or images alone.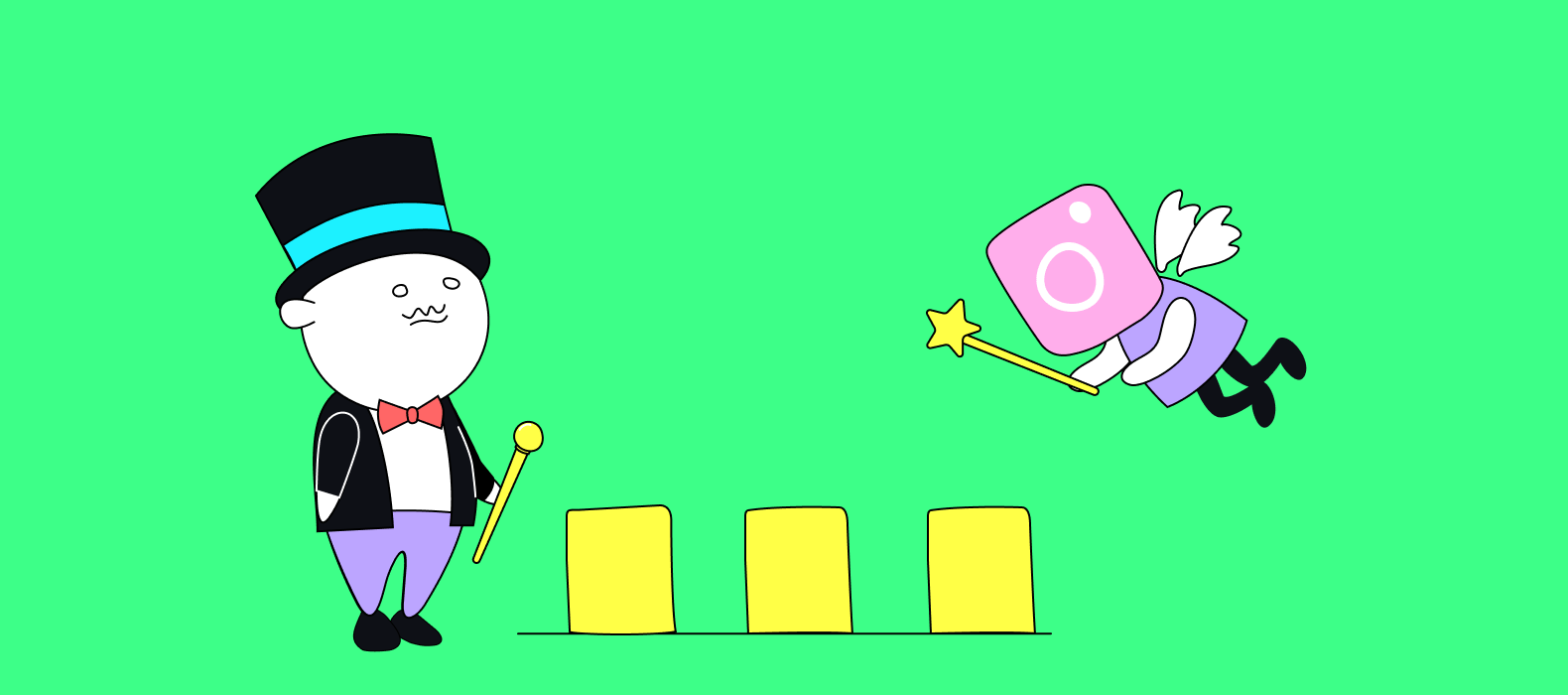 Instagram continues to offer expanding marketing possibilities for business. So today, we'll take a closer look at the platform and discuss how to create Instagram GIF stickers that increase your businesses' brand awareness on Instagram. Shall we?
Why Instagram and Instagram GIF Stickers?
If you're still asking yourself the above question, the answer is quite simple —only Facebook, YouTube and Whatsapp have more monthly active users than Instagram. Launched in 2010, it only took two years for Zuckerberg to purchase it. And he definitely had good reason to do so. Instagram is well-liked because it's easy to use and entertaining. We might be stretching it a bit but we think that it attracts international users more than other platforms because much of its content is visual (as opposed to text on other platforms like Facebook) and more lighthearted (unlike heavier content such as YouTube videos). Plus, content on the Gram is snappy and can be easily consumed without requiring large time investments.
In terms of social media marketing, Instagram has emerged as the New World from a purely financial standpoint. Not due to the volume of users, but rather due to their actions. Did you know that more than 500 million users visit Instagram every day, with the majority posting stories? We did.
As you probably know, when it comes to businesses, reach is one of the most important metrics to keep track of. And when achieved, reach appears to be more valuable on Instagram than it is on Facebook. It's the platform most consumers are likely to keep using because 80% of users follow at least 1 company or brand profile. Businesses that are aware of this and use Instagram for marketing report that Instagram Stories can account for up to 37% of their overall impressions. You might assume that Facebook would offer a comparable amount of marketing opportunity, but the reverse is actually true. Compared to Facebook, Instagram touts 58 times greater engagement per follower.
There are complaints that Facebook is overrun with marketing and advertising content, and these allegations may be accurate. Facebook users appear to have developed the ability to ignore marketing and commercial content. Well, to be fair, consumers in general are now displaying ad blindness and fatigue on pretty much all platforms. If you're googling what "ad blindness" means, it's quite simply the phenomenon of being so constantly bombarded by ads that we become immune to them. So what does that mean for your advertising campaigns? They should look less like ads and display more of your personality!
As buyers, we've always needed at least some assurances about a product's quality, dimensions, and present condition. For this goal, visual assistance has proven to be quite useful and even motivates customers to acquire the product. Approximately 81% of Instagram users claim to have found new products using the app.
The majority of the companies are involved in visual industries, from consumer products to services and web design. Any consumer brand will find that being on Instagram is a must, if you're still not on it, what are you waiting for? Whether you're new to Instagram or have a solidified presence you need to listen to this: by creating Instagram stickers you can increase your creative resources while further solidifying your brand identity and boost your Instagram Stories' engagement.
What is a GIF?
Similar to a png or jpeg, a GIF, or graphics interchange format, is basically an image format with one extra card up their sleeve: they are animated. GIFs, which Steve White created in 1987, are composed of a sequence of sequential images that when combined, provide an animated image. They are primarily used on messaging and social media platforms including Whatsapp, Instagram, Twitter, Facebook, Snapchat, and TikTok. Yet how? You may explore GIFs on the websites owned by GIPHY and Tenor. But it doesn't end there; if your phone has a keyboard, it probably has either the GIPHY or Tenor keyboard, which lets you share GIFs with your friends with a single click.
Over the past few years, GIFS have grown in popularity, and for good reason. People use GIFS to react to things, convey feelings, and simply interact in the digital world on social media and messaging apps. Along with memes and popular videos, they have also emerged as one of the primary tools for online humor. Naturally, consumer brands use them as a marketing channel as well. And today we're going to be talking about that opportunity specifically linked to Instagram. As in everything, there are tips and tricks to creating successful GIFs, we'll get to that. But first, let's discuss what kind of GIFs work on Instagram—GIF Stickers.
What is an Instagram GIF Sticker?
If you're an avid Instagrammer you probably already know this, but let's go over everything (just in case). When you upload a photo or video to your Instagram Story, you have the option to add stickers to further show your personality.
These are little visuals that are overlay and give your narrative bits of expression, providing fun, excitement, and character. This increases the Stories' viewer interest and engagement. Some famous stickers already provided by Instagram are polls, quizzes, rating stickers, link stickers (yes, you don't need 10k followers anymore in order to redirect a follower to a specific url) and such. And they really increase the reach of your story because if your followers are actually engaging with these stickers, the algorithm will know and will increase your Stories' reach. But what we want to talk to you about today are Instagram GIF Stickers.
When you tap on "create", you'll see the GIF button, just tap on that, type in a keyword and you'll see hundreds of thousands of GIFs to choose from. The big difference between an Instagram GIF Sticker and a normal GIF is that in order for a GIF to be searchable on Instagram it has to have no background. It really makes sense if you think about it. Instagram is a visual platform, why would it want an ugly animated image with a background to be placed on a perfect video? Exactly.
What type of GIF Stickers work for brands?
So now that you have a verified brand channel, it's time to get into the juicy part — what kind of GIF Stickers should you start creating to boost your Instagram stories? Here are a few typical uses for your audience's personalized GIF stickers.
Frequently used quotations that your audience connects to your brand: does your company have a catch phrase or a slogan? If so, that's a great idea for a GIF Sticker! For example, Nike's "Just do it" would be an example of this, another would be "He's her lobster" from the TV series Friends. The examples are endless.
Call-to-actions: GIFs are a fantastic method to attract attention while promoting a discount, giveaway, contest and pretty much anything that requires getting the attention of your followers. Flashing icons with words like "discount" "sale" or "hurry up", "free" immediately draw viewers' attention.
Images that are consistent with your branding: let's say you're Sephora and you're communicating Black Friday discounts on your Instagram Stories'. A GIF Sticker with the classic black and white striped bag with cosmetics popping out of it would render the idea!
Common hashtags you and your audience use: for example, remember the Ice Bucket Challenge by the ALS Association? Creating a GIF Sticker with that hashtag is perfect. Or even better, how about KFC's use of the #NationalFriedChickenDay hashtag? KFC used the popular hashtag #NationalFriedChickenDay in relation to their fried chicken business and ever since, they're offering discounts on that day.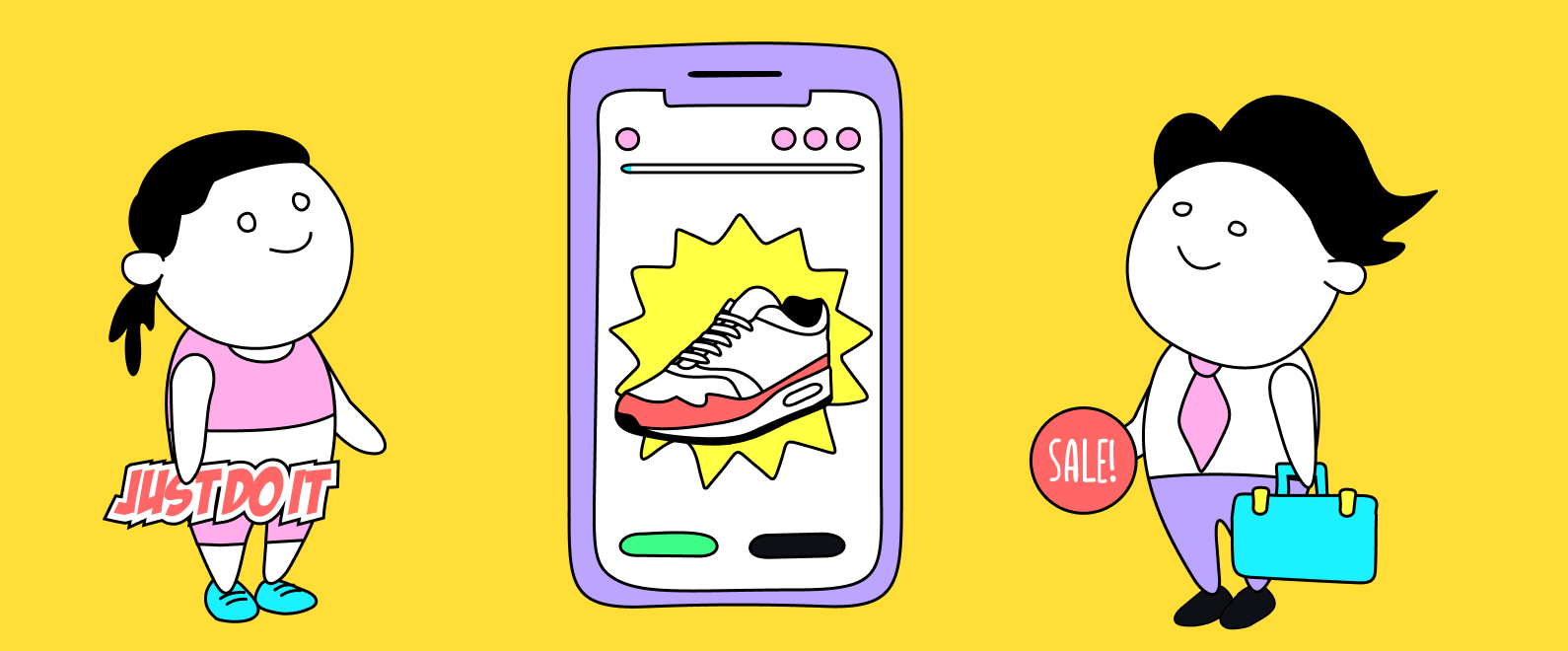 Why you should create GIF Stickers for your brand
GIFs are perfect for adding a touch of fun to your social media posts. They're also versatile and can be used for a variety of purposes—from marketing campaigns to customer service. Plus, they're highly shareable, which means they have the potential to reach a wider audience. And, If your GIF is shared, it can help increase brand awareness and reach new potential customers. If these reasons aren't enough of an explanation to why GIF Stickers are musts in your Instagram marketing strategy, here's a few extra reasons on why you should definitely create GIF Stickers for your brand.
1. Simple customization
GIF stickers on social network apps like Instagram allow you to easily and quickly customize your online material with just two clicks. Without having to immediately create fresh layouts or specialized content, it enables you to quickly brand and personalize your social network posts. Aside from helping you maintain a consistent brand identity, adding an animated version of your logo, campaign tagline, hashtag, or any other relevant brand element serves as a visual reminder for the audience following your accounts.
2. Audience Engagement that is Simple and Fun
Once people know about your GIF stickers and how to use them, they turn out to be a quick and enjoyable way for consumers and followers to interact with your business and what it stands for. When you offer goods, it turns into a fun opportunity for customers to customize their online content and feel like a part of your business. People may easily and readily celebrate the stuff they share with GIF stickers that resemble badges, awards, or content labels. GIFs are also a lot of fun and an important component of popular culture and social media interaction, so they will create a lasting impression on the online presence of your company.
3. Content related to a campaign or specific product/service launch
Campaign launches and rebranding go hand in hand with simple customization. Having GIF stickers created especially for the thing you wish to advertise can be helpful in helping to engage your audience before, during, and after launch if you're launching a new campaign, collection, or product.
4. Social media brand awareness
Another benefit of making GIFs for your company is that you can greatly increase GIF sticker views and distribute your branding and message by using trending GIFs on the GIPHY site. GIF stickers, which are available to use on various social media platforms, can be viewed millions of times daily when they are trending, which helps your branding appear in more people's content.
5. Collaboration opportunities to cross-promote with artists
Custom graphics for your business and GIF stickers are great ways to work with up-and-coming artists and encourage their work, particularly in related sectors of your business. This enables you to cross-promote and use the artist's audience and platform, which can heighten the excitement surrounding a campaign launch. As more and more artists start to wear their hearts on their sleeves, much as you probably do as a company or organization, it's an especially fantastic chance to work with artists that share your beliefs.
6. They're affordable and easy to create
GIFs are an affordable way to add some personality to your brand. They're also a great way to save on costly graphic design fees. Did I mention GIFs are easy to create? You don't need to be a graphic designer to create a GIF. There are plenty of online tools that make it easy to create GIFs from images or videos. We think the best one is GIPHY's very own Sticker maker, but more on that in the next section!
How to create GIF Stickers for Instagram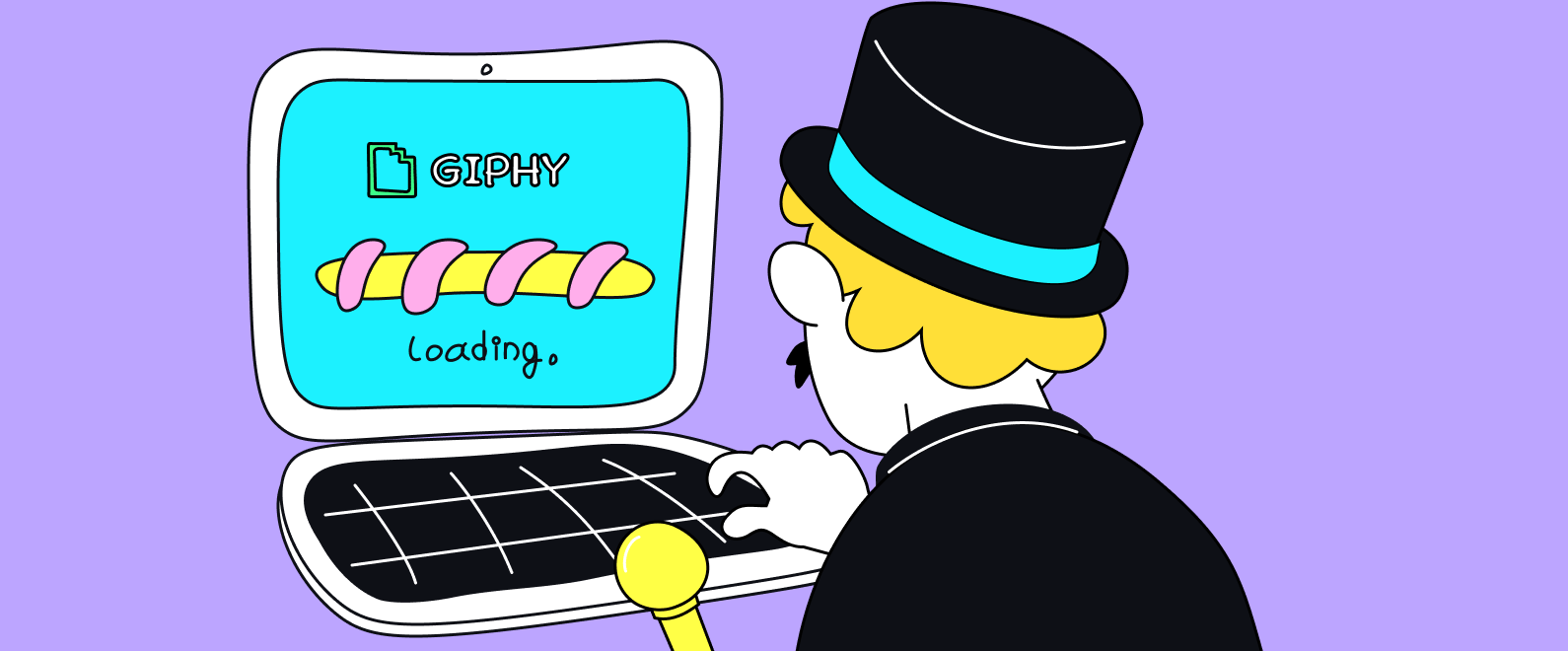 Before you start uploading a bunch of GIFs to Tenor let me stop you. Only Giphy is presently an approved third-party GIF partner for Instagram. So, your GIFs have to be uploaded to GIPHY if you want them to be found on Instagram and used by other people.
What's the catch? In order for your GIFs to be searchable through the GIF button on Instagram, you have to set up a brand channel on Giphy. In order to do that, create a GIPHY account; create and upload at least 5 GIFs; apply for a brand channel and wait for them to accept you. The bad news is that due to the verification requirement, small brands might not be approved because they require a minimum social media presence to get accepted.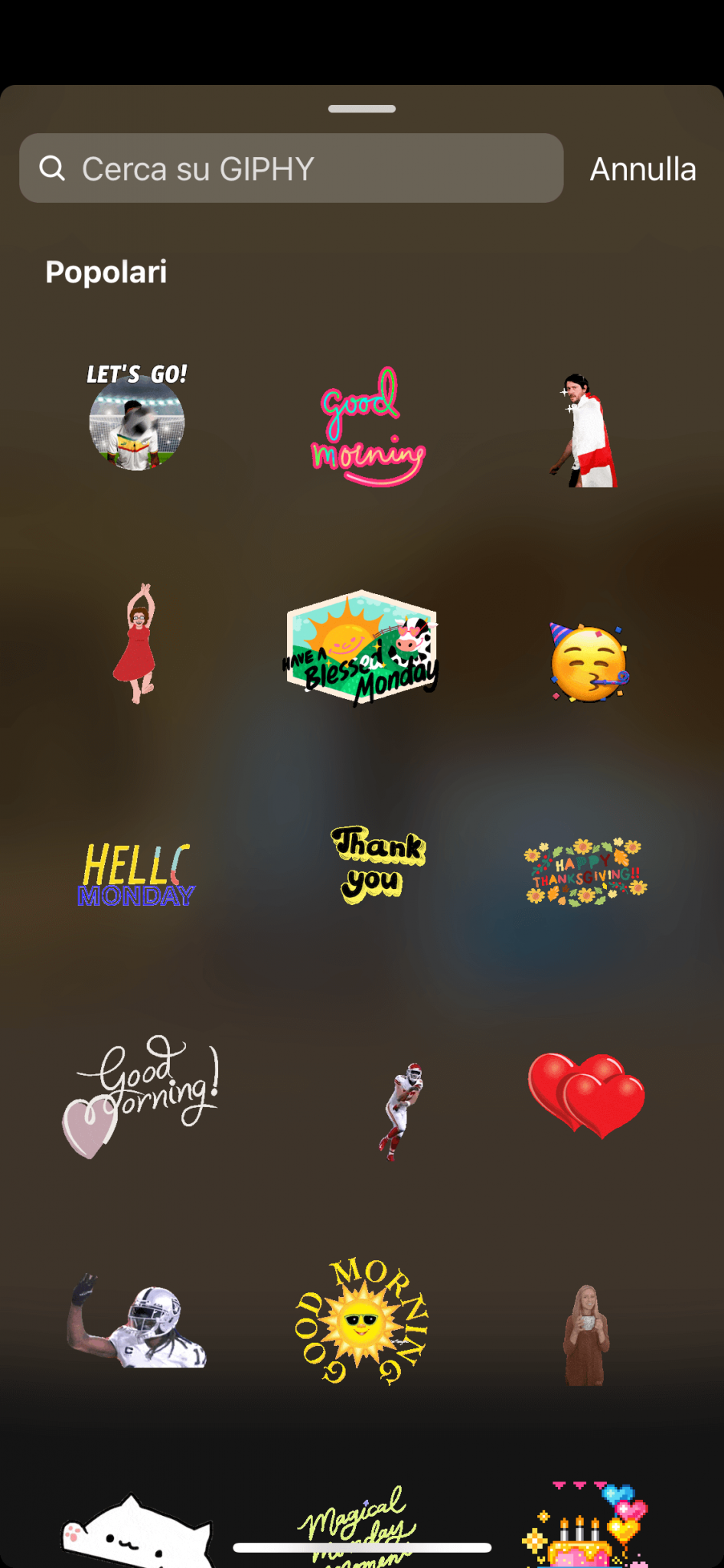 If you want, you can learn all the details on how to create Instagram GIF stickers, if you don't need a detailed guide, in essence these are the steps to follow:
Choose a video or image
Edit your video or image
Upload to GIPHY
Create your sticker
Save and share your sticker
Wrapping up
You probably read it between the lines—people dislike advertisements! We know businesses have to sell, but stop using the dinosaur salesy approach! GIF stickers give brands a quick and enjoyable approach to sell their products. Within your stories, you have a chance to give readers an intriguing experience, and most importantly, it's a natural process. You provide people the ability to express themselves using your brand by making GIF stickers.
If you stil don't have a GIF strategy, let me state the obvious—you are missing out on important marketing possibilities. Despite the fact that businesses spend millions on advertising, research has shown that millennials do not trust traditional forms of advertising anymore. Yes, advertisers are making their points (more like bombarding their points) but it comes across as forced and poorly appreciated. Consumers, like the majority of people, adore and value authenticity. And GIF marketing in general, gives you just that.
Frequently Asked Questions
How to create GIF Stickers for Instagram?
1. Choose a video or image 
2. Edit your video or image 
3. Upload to GIPHY 
4. Create your sticker 
5. Save and share your sticker
Why are there stickers on Instagram?
Stickers on Instagram are interactive graphics that can be added to both photos and videos for a more personalized Story experience. Simply put, they increase the overall appeal of your Stories, which in turn increases the likelihood that people will interact with them.
How do you put GIF stickers on Instagram?
-Create a new post or edit an existing post
-Tap the smiley face icon at the top of the screen
-Scroll through the selection of GIF stickers to find the one you want
-Tap the sticker to add it to your post
-Search for specific GIF stickers by typing in keywords or phrases
-Resize, rotate, and move the sticker as desired
-Tap the post button to publish your post with the GIF sticker